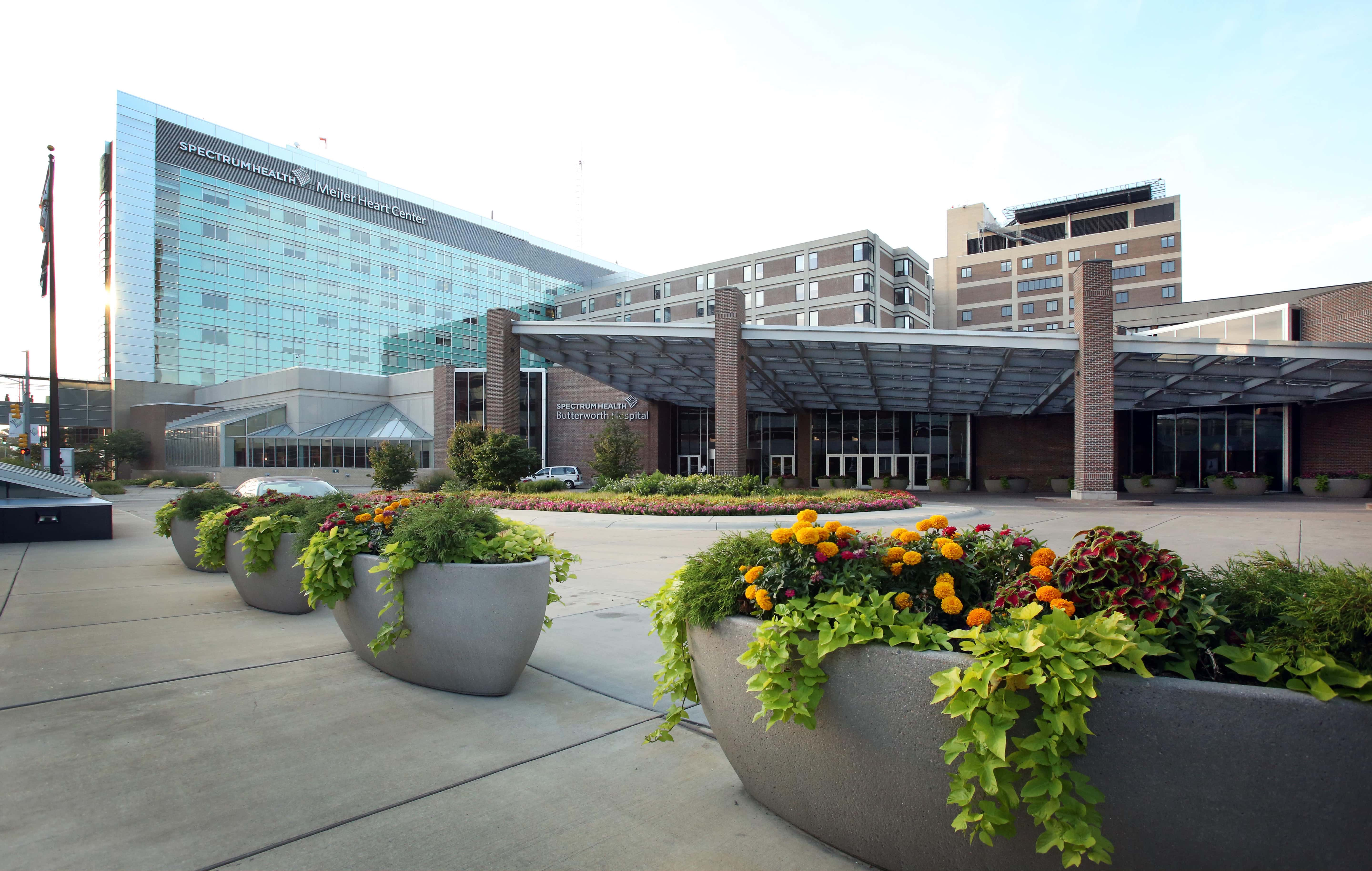 It's the same issue that hundreds of businesses large and small are facing during the current pandemic. Decreasing revenues and increasing expenses are forcing change at the highest levels for Spectrum Health headquartered in Grand Rapids and those changes will reverberate to Spectrum Health Lakeland in Southwest Michigan and beyond.
The hospital system has announced steps it will be taking to respond to the financial impact of COVID-19.
Included in the steps are a 40-percent reduction in compensation for CEO Tina Freese Decker, and a 30-percent salary cut for her direct leadership team which includes Spectrum Health Lakeland President Dr. Loren Hamel who also serves as Chief Strategy Officer for Spectrum Health itself.
Hospital officials say that health systems, including Spectrum Health, rely heavily on clinic appointments, surgeries and procedures to generate revenue. To respond to COVID-19 and in accordance with Governor Whitmer's executive order, Spectrum Health canceled more than half of all non-emergency and non-urgent surgeries and procedures to prepare for a possible surge of patients. That represented a multi-million dollar reduction in revenue in just one month.
While revenue is decreasing, expenses have increased, reflecting the costs associated with responding to COVID-19. For example, Spectrum Health purchased large quantities of personal protective equipment (PPE) to ensure it could protect its team members and patients, spending more in one month than it would typically spend in one year on those supplies.
While West and Southwest Michigan have yet to experience a patient surge comparable to other parts of the state and country, the impact on Spectrum Health's finances and operations has been dramatic. The health system expects that unemployment and economic pressures will continue to impact people's ability to pay for health services in the future. The financial impact is far-reaching and will suppress the health system's revenues for the remainder of the year, making a course correction imperative.
Spectrum Health President & CEO Tina Freese Decker says, "Our team members have done an outstanding job of rising to the challenges presented by COVID-19, and to help take care of the community we serve. I could not be more proud of our team." She adds, "None of us would have chosen to be in this COVID-19 storm and experiencing this level of disruption, but we must adapt. We are making very difficult decisions that will reshape our organization going forward. We will maintain our unwavering commitment to high-quality patient care and innovative health insurance products—offering value in ways that matter most to people, such as affordability, convenience and personalization."
The following temporary actions have been put into place:
Executive compensation: Tina Freese Decker, President & CEO will take a 40-percent reduction in pay. Her direct leadership team will take a 30-percent reduction.
Executives are donating surplus paid time off (PTO) to the organization's Compassionate Paid Time Off fund to help team members in need of extra PTO.
Matching contributions to employee retirement accounts will be stopped from July through December.
Aggressively reducing expenses and prioritizing what must be done in 2020.
With the accelerated rate of change in the organization's operations, there will be some positions that will not be needed in the future. Those are not roles that care for patients.
Freese Decker concludes, "Our job is to act responsibly and lead for the long-term so that Spectrum Health is able to serve our communities for years to come."