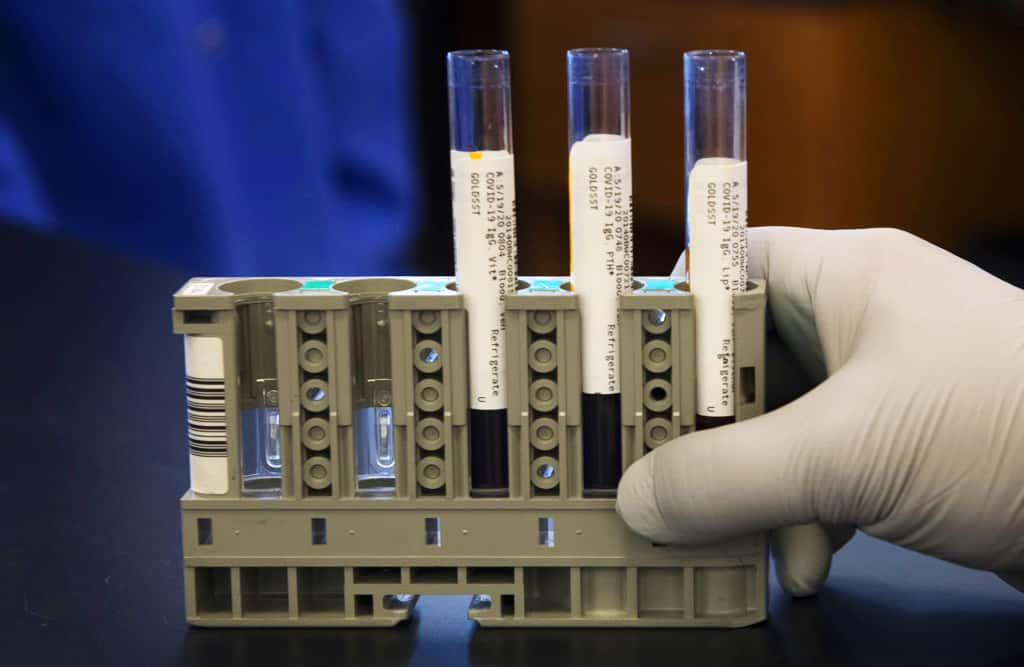 A new two-tiered test being employed by Spectrum Health Lakeland is designed to improve the accuracy of testing for the coronavirus in Michigan's Great Southwest.
Spectrum Health Lakeland is among the very first health systems in the state to begin offering COVID-19 antibody testing to the general public. The antibody testing will help meet a community need and determine how widely the disease has spread through Southwest Michigan.
The antibody, or serology, test is a blood test designed to detect a previous COVID-19 infection through the presence of disease-fighting antibodies. Spectrum Health Lakeland is offering a two-tiered test, recommended by the Centers for Disease Control and Prevention, which targets the IgG antibody specific to the virus that causes COVID-19. This test improves accuracy by confirming results using two different mechanisms.
Joe Brown, Director of Laboratory Services at Spectrum Health Lakeland, says, "We know there are likely many people in our community who have been previously exposed to the virus and never received a test," and adds, "We hope through antibody testing we will be able to further understand how the disease spreads in our community and who it has affected."
The two-tiered test, available at all Spectrum Health Lakeland laboratories, is not restricted to a specific patient population but does require an order from a doctor or advanced practice provider. It is not intended for the diagnosis of an acute COVID-19 infection and should only be used 10 or more days after the onset of symptoms.
Anyone who would like a test should contact their health care provider. Spectrum Health has the capacity to conduct up to 1,000 antibody tests per day with results typically available within 24 hours. The cost of the test is $45 and should be covered by most insurance plans. Once the test is ordered by a provider, patients will need to schedule an appointment with a Lakeland lab by calling 269.556.2810.
Spectrum Health Lakeland cautions that the presence of antibodies does not mean you are immune from contracting COVID-19, nor does it support easing behaviors such as social distancing, wearing a face mask and regularly washing your hands.
If you are experiencing symptoms of COVID-19 call your primary care provider or the COVID-19 hotline at 833.559.0659 to be scheduled for a free virtual screening. Anyone with severe or life-threatening symptoms should call 9-1-1.