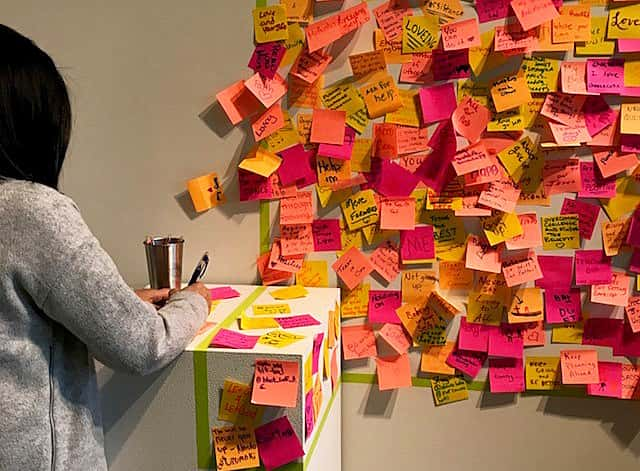 A unique new pop-up museum headed to Southwest Michigan next summer will be designed to help everyone grasp a better understanding of mental health, while introducing the concept of community resiliency thanks to an arts grant award.
The Michigan Council for Arts and Cultural Affairs has awarded a $15,000 grant to the Spectrum Health Lakeland Foundation in support of a collaborative effort between population health and the Krasl Art Center. The grant will fund the creation of an artist-guided, pop-up museum next summer.
The museum exhibits will feature a variety of visual and hands-on, arts-based activities designed to help participants practice and build resiliency skills. The pop-up museum is slated to launch in the summer of 2020 at the Benton Harbor Public Library and the Maud Preston Palenske Memorial Library in St. Joseph.
Dr. Lynn Todman, PhD and Executive Director of Population Health for Spectrum Health Lakeland says, "The pop-up museum is a great example of the 'out-of-the-box' thinking and collaborative partnerships we must continue to pursue in order to improve population health in our community," and adds, "I am thankful to Krasl Art Center for their willingness to join us on this journey of improving the health of our community."
The population health team at Spectrum Health Lakeland is committed to fostering an environment where optimal health is achievable for everyone with the hopes of creating a thriving, resilient, and socially cohesive community. For more information about the collaborative work that Spectrum Health Lakeland and Krasl Art Center are developing together, you can visit online at krasl.org.
The grant was awarded through the MCACA peer review process and was one of 659 applications to compete for MCACA fiscal year 2020 funding. A complete list of grant awards around the state is available by contacting MCACA at 517.241.4011, or by visiting the MCACA website at www.michigan.gov/arts.
The photo accompanying this story on Moody on the Market is courtesy of Spectrum Health Lakeland Foundations.