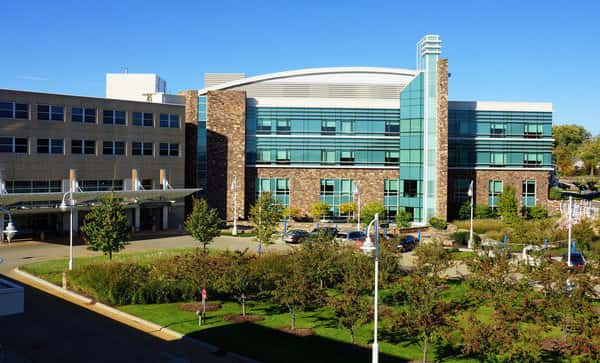 Everybody frets over report card time, ever fearful that you've failed to measure up to the rest of the world around you sometimes turning fears into tears. However, the tears for Spectrum Health Lakeland staff in recent days have been tears of joy over the straight-A's report card issued by the Leapfrog Group, marking them among the safest in the nation.
All three hospitals at Spectrum Health Lakeland — in St. Joseph, Niles and Watervliet — recently achieved straight 'A's' in The Leapfrog Group's Fall 2018 Hospital Safety Grade, ranking the organization among the safest hospitals in the United States.
Developed under the guidance of a National Expert Panel, the Leapfrog Hospital Safety Grade uses 28 measures of publicly available hospital safety data to assign an A, B, C, D or F to more than 2,600 U.S. hospitals twice per year. The Hospital Safety Grade's methodology is peer-reviewed and fully transparent, and the results are free to the public.
Kendall Troyer, MBA, is Vice President of Organizational Excellence & Quality at Spectrum Health Lakeland. He says, "Keeping patients safe is the most important commitment for any health system," and he adds, "Receiving an 'A' grade from The Leapfrog Group is a testament to our team members' dedication to provide perfect patient care and deliver on zero harm."
Leah Binder is President & CEO of The Leapfrog Group. She tells us, "Lakeland's continued success in achieving an A rating is evidence that the organization places an emphasis on protecting patients from preventable medical errors, injuries, and infections." Binder adds, "We are inspired by their leadership on patient safety."
To see Lakeland Health's full grade, and how other health systems in the region are performing, visit the link below. Additionally, consumers can download the free Leapfrog Hospital Safety Grade mobile app for Apple and Android devices.
Here's the link for the full scorecard: http://www.hospitalsafetygrade.org