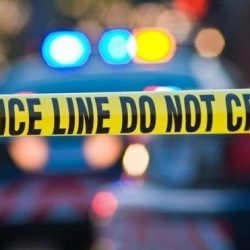 An Illinois trucker driving at a high rate of speed in heavy snow conditions on slippery roads through stop and go traffic is being blamed for taking out two other semis and triggering an accident for another driver of an automobile in Benton Township today. State Police say ironically he was the only one injured and he has been hospitalized.
Niles State Police were working other incidents along the I-94 corridor near the 36 mile marker when Berrien Dispatch got a call of an accident with injuries involving several vehicles, including numerous commercial trucks. They say that State Police Troopers and Motor Carrier Offices arrived on the scene to find a single car crash and a crash between three tractor-trailer semis.
The speeding 38 year old driver from Plano, Illinois was pinned in the wreckage and unable to be reached by first responders, so Troopers called in a heavy duty wrecker from Hasse's Towing and the Benton Township Fire Department.
Police say Hasse's cew was able to remove one trailer that was blocking access to the injured driver. Once that was removed, Benton Twp Fire Department and Medic 1 crews were able to remove the cab of a second semi from around the man, and he was removed and transported by Medic One to Lakeland Healthcare in St Joe.
State Police say the speeding truck driver was seriously injured, but say the injuries do not appear to be life threatening. The place the blame for the multi-vehicle pile up on that injured driver, and add that fortunately the drivers of the other two semis were not injured.  In fact, they were able to drive from the scene with damage to both of their trailers.
Other assisting agencies on the scene included the Michigan Department of Transportation, Benton Township Police Department, and Berrien County Sheriff's Department. The accident remains under investigation, and the driver will face charges for his driving.