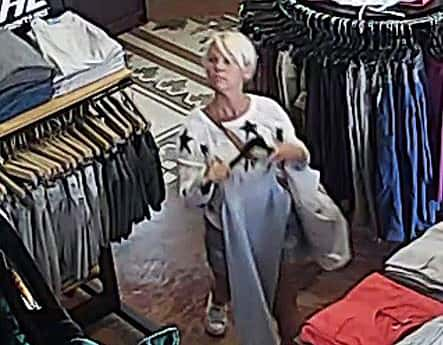 One of the downsides to increased store traffic in any vacation mecca is the increased incidence of shoplifters and other thieves in the retail sector.
St. Joseph Today members routinely share alerts with one another when a retail shop gets targeted, in an attempt to catch perpetrators of crime against the retail community.
This morning, the St. Joseph Department of Public Safety released a photo on their Facebook fan page asking the public to help identify a "person of interest" in a case of retail fraud. There was no immediate indication as to where the theft took place or when, but you are asked to help identify the person in the photo. In the original photo, there appears to be a coded indication that it might have happened on Sunday, May 26th.
Here is the message shared by St. Joe Police:
The following subject is a person of interest in a retail fraud case. If you know who the person is please private message us or leave a message on our anonymous tip line at 269-985-0301. Thank You.
No further information was available on the incident, but multiple merchants were sharing the information both for identification and as a heads up to warn others in the district of potential thefts in the market.
Click here for the complete photo shared by the police: SJTheft