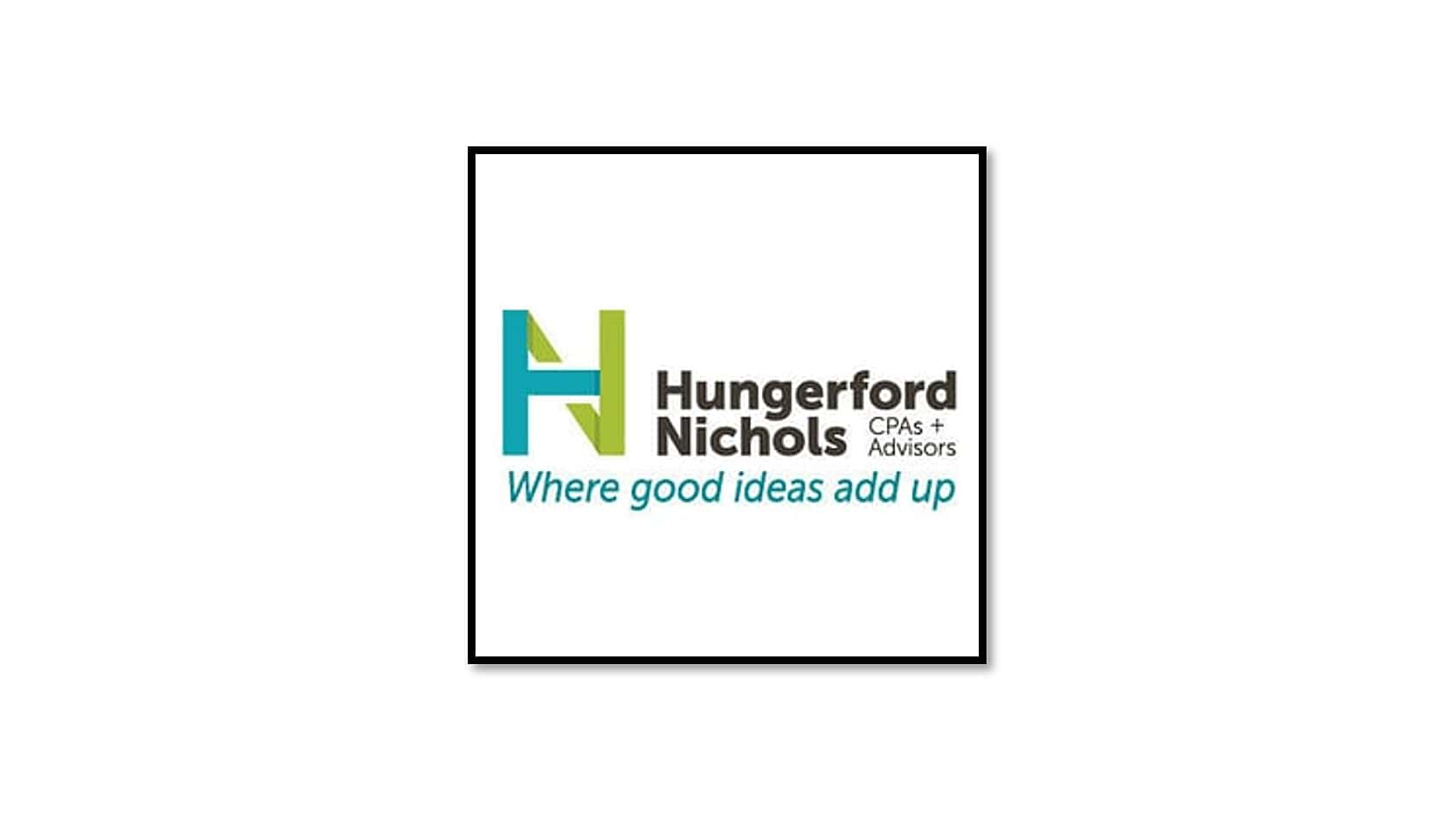 One of the largest locally-owned, independent CPA firms in all of West Michigan just got even larger with the acquisition by Hungerford Nichols of Muskegon's Conn Geneva & Robinson.
Hungerford Nichols CPAs + Advisors, with a major office in St. Joseph, has announced its merger with Muskegon-based Conn Geneva & Robinson CPA and Consultants. Partners, Pete Geneva and Rich Robinson, along with their talented staff, have joined the team at Hungerford Nichols CPAs + Advisors. Additionally, they are adding Kim Taylor Tax and Accounting to the merger as well.  Clients will continue to work with the same team members and the merger will not affect their experience. The new additions brings the total number of Hungerford Nichols' professionals to 102.
Rick Chrisman, Managing Shareholder for Hungerford Nichols says, "We are excited to welcome Pete, Rich, Kim and their team to our firm. Much like the team at Hungerford Nichols, they display a strong commitment to their client relationships and community. We all strongly agree that the merger strengthens our ability to serve our clients as well as grow our footprint along the lakeshore."
Since 1974, the team at Conn Geneva & Robinson has been providing quality, personalized accounting and consulting services to businesses and individuals located throughout West Michigan. They are well respected in the business and financial community and passionate about providing clients with the close, personal attention they deserve. Kim Taylor of Kim Taylor Tax and Accounting has served the community as a solo tax accountant and is also excited to join the team.
Rich Robinson says, "We are looking forward to our merger with Hungerford Nichols. We were attracted to Hungerford Nichols because of their strong reputation within the business community. They are hard-working, dedicated, and talented professionals with deep expertise across a variety of industries. They share the same commitment to exemplary service for our clients, as well as to continued involvement in our community."
Pete Geneva adds, "We are grateful for the relationships we have had with our clients over the past 45 years. We thank them for their support and for their business and know the merger will be positive for our clients, our staff and our community." He concludes, "We look forward to continuing to serve our clients."
Hungerford Nichols CPAs + Advisors is a full-service CPA firm with offices in Grand Rapids, Greenville, St. Joseph and Muskegon. The firm and its affiliates provide accounting, business advisory, business valuation, tax return preparation, tax planning, auditing, financial planning, wealth management and IT advisory services with an emphasis on closely-held and family-owned businesses. The firm also services Governmental entities, Not-for-Profit Organizations and Employee Benefit Plans audits. Founded in 1941, the firm has grown to become one of the largest locally-owned, independent CPA firms in West Michigan.  You can learn more online at this link: http://www.hungerfordnichols.com