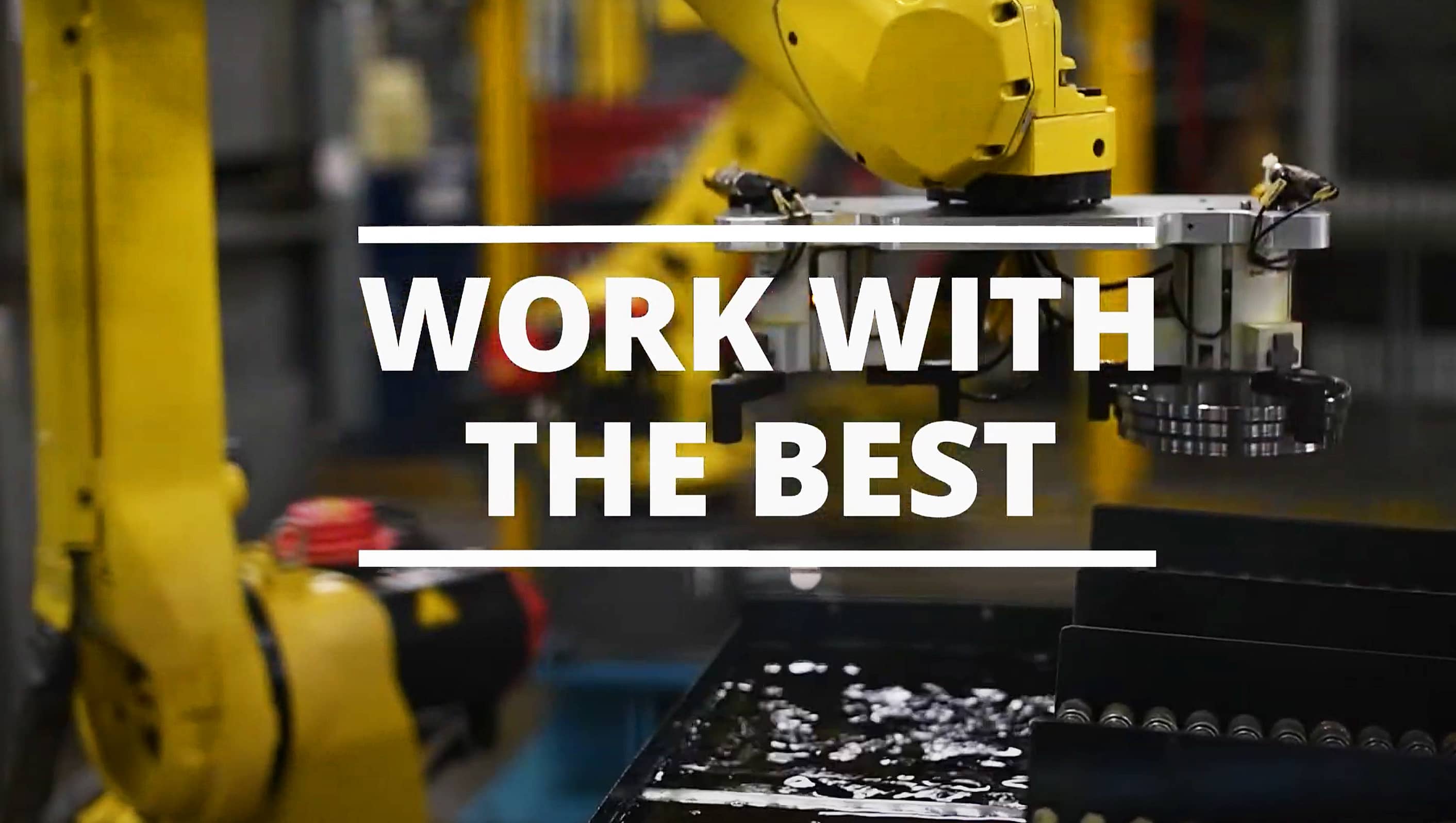 A dynamic manufacturer right here in Michigan's Great Southwest, literally across the road from the beautiful lake bluff overlooking Lake Michigan, is throwing down the gauntlet to anybody looking to launch a new career in manufacturing or to step up their game to a new challenge. Kay Manufacturing arrived on our shores from the Chicagoland area eight years ago and has continued to grow exponentially through advanced automation at their facility on Lakeshore Drive in St. Joseph Township, and to continue to set the pace in their industry, they're recruiting for those who share their passion for excellence.
At Kay Manufacturing, they don't do things like everyone else. They tool up their own robotics. They develop their own systems, and they get the job done their way. So, if you're up for the challenge — and ready to see what you're capable of —they might have a spot for you.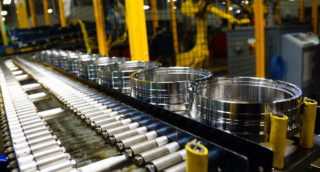 Team  members at Kay Manufacturing pride themselves by excelling in the manufacture of tight-tolerance parts, where each process is calibrated to deliver consistent, high-quality components with tolerances of as little as 3 microns. Their sprawling Lakeshore Drive facilities span 120,000 square feet at 3491 Lakeshore Drive, operating 24 hours a day to take on even the most high-volume jobs.
Brian Pelke, President of Kay Manufacturing, will be the first to tell you, "At Kay, we never settle for the status quo. We design the best machining process for each specific job—combining skilled workers with advanced automation to create the perfect parts." As a result, he adds, "Nearly all of our customers are repeat customers, because they know that with Kay, they're getting a level of commitment that they can't find anywhere else."
While the Kay team works hard around the clock for their key customers, they are always looking for fun and impactful ways to hone the skills of their associates. In fact, while working on skills development, they've been known to jump at the opportunity to access a NASCAR stock car and some track time at Gingerman Raceway in South Haven, taking a team from each facility to participate in a friendly pit stop competition.
Pelke says, "That very pit stop competition was used as a platform for improving our techniques and tools for conducting our changeovers within our manufacturing processes. Upon returning to work, our teams used their refined skills to reduce our changeover times to less than ten minutes in many cases."
The Kay facility in St. Joe is a modern, efficient manufacturing facility, where they craft many parts for the auto industry and others.
They are a minority-owned company anchored by core values that help create the ultimate in precision components. That philosophy not only sets them up for success, influences their daily decisions, and guides the creative process, it also becomes a major attraction to those interested in becoming a part of a very progressive shop with advanced robotics where every person on the team is highly respected and valued every day.
Plus, Kay Manufacturing hires at every career level and gives you the tools and the training to help you continue advancing in your career on multiple fronts:
Unskilled Labor
No experience in manufacturing? No problem. Kay can train and teach you to succeed with an entry level position.
Skilled Labor (Hourly)
Like working with your hands and mind? Kay has the spot for you. Such individuals are the backbone of their success. They need people to run the equipment, help keep it running, and consistently maintain their quality processes and standards.
Skilled Labor (Salaried)
If you have a specialty area of expertise, you may be right for Kay. They're looking for passionate, qualified individuals that can help maintain and improve their business processes and standards.
Management
If you're a proven leader, not only in what you've accomplished, but what you can do to lead a department to take them to the next level, there might be a management position for you at Kay.
Pelke is proud that, "Through automation, we've been able to lower our costs per part and create more fulfilling, enriching jobs for our workforce."
The culture at Kay Manufacturing is anchored in excellence in customer service. In fact, at times, they have been asked to, or have volunteered to travel to a customer's facility to study their process in an effort to find cost reductions…or a lingering quality issue…or to give input on the manufacturability of a design. Without hesitation, Kay has sent teams to facilities throughout the U.S. and Mexico.
Pelke says, "In every case, the exercise has resulted in a positive outcome. Our teams have been able to bring a new perspective, allowing us to identify an area of improvement. It is in our DNA to serve our customer in these ways."
With a team that operates like a well-oiled machine, you also can bring incredible flexibility to the table. A prime example of their never-ending drive to be responsive to customers shines through from the time that they received a phone call from a customer on the first of five days of a recent International Machine Tool Show. Brian Pelke says, "The customer explained that he had a very high volume, production job that he needed to award to a supplier immediately. As we did not have open capacity for such a high volume, we spent our time at the show designing a dedicated production work cell for the opportunity." The result? The equipment arrived the following week, was tooled, programmed, and ready for interim approval within four weeks, and the work cell was fully integrated, automated, and ready for approval within twelve weeks. That is the ultimate in flexibility and customer-focused service.
At the entry level, where Kay is always looking for new recruits, you have the opportunity to begin as a machine operator, where the starting pay is 16.60 an hour, with no experience necessary.  That equates to a starting career pay of over $35,000 per year, before any overtime is even added. Additionally, associates receive a full week of paid training & onboarding, full medical insurance benefits, 401k with matching dollars, Vacation Pay, and even tuition reimbursement.
Remember, too. Kay Manufacturing is not the stereotypical tool & die shop of old. Rather, it is a thoroughly modern, clean and brightly lit facility, filled with state-of-the-art technology and robotic technology everywhere.
At Kay, TEAMWORK is the name of the game, and they'd love to have you join the team. Take a look at this brief video for an idea of what your future could hold at Kay Manufacturing on Lakeshore Drive in St. Joseph:
https://www.youtube.com/watch?v=tq2tXwDMOgA