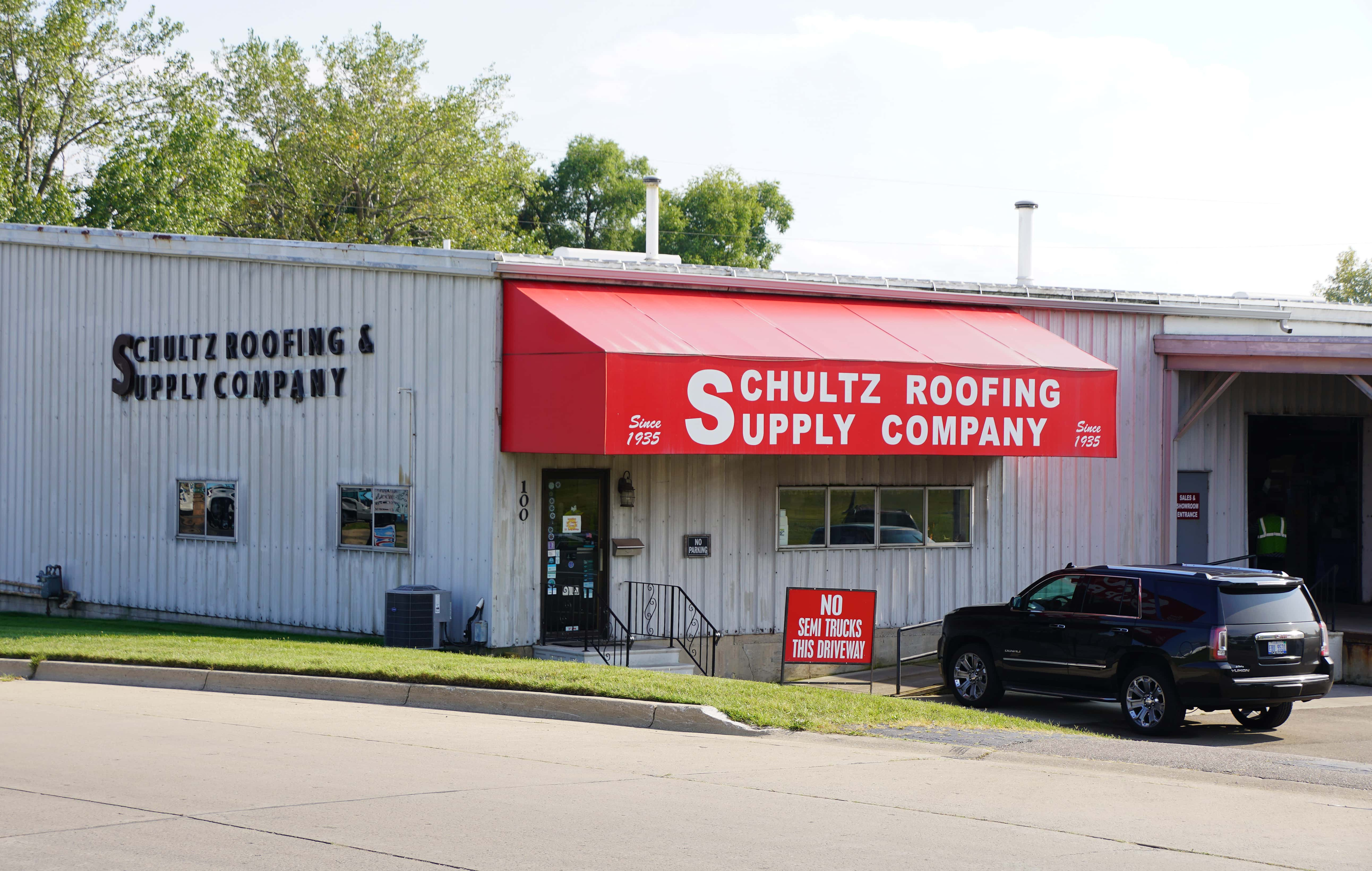 A third-generation, family-owned business on the island between St. Joseph and Benton Harbor is changing hands for the first time in 84 years, but the team will remain intact under the new ownership.
Schultz Roofing Supply, founded in 1935 by Clarence Schultz and currently managed by the third generation of the Schultz family, has been sold to SRS Distribution, Inc. of McKinney, Texas.
For 84 years Schultz has been an independently owned, family operated, distributor of roofing products and accessories, siding, windows and other complimentary construction products.
Schultz has been headquartered in St. Joe ever since Clarence founded the company, and the great news for the team on Marina Island is that all of the dedicated employees will remain with the company, ensuring continuity and consistency for its customer and supplier customers.
Dan Tinker is President & CEO of SRS Distribution which operates more than 300 locations across 44 states under a family of 33 brands. Tinker says, "We are excited to welcome the Schultz team to the SRS family." He adds, "The company's location in St. Joseph represents our fifth branch in the state and fits well with our presence in northern Indiana. The Schultz family has built an outstanding reputation over 80-plus years in the roofing industry, and we are honored they chose SRS as their home."
Chad Deja is President of Schultz in St. Joe. He says, "I am thrilled to be joining forces with SRS and am eager to see what we can accomplish together by leveraging their resources and our devoted team." Deja goes on to say, "Schultz is known for providing excellent customer service and high quality materials, a reputation I am confident will continue for years to come."
SRS is a powerhouse distributor currently ranked 7th on the 2019 Pro Sales 100, having generated sales of $2.72-billion in 2018.
SRS was founded 11 years ago in 2008 in McKinney, Texas, which is their national headquarters base, and has grown to become one of the largest and fastest growing building products distributors in the United States.
Since they launched, SRS has established "a differentiated growth strategy and entrepreneurial culture that is focused on serving customers, partnering with suppliers, and attracting the industry's best talent."
SRS Distribution is a portfolio company of Leonard Green & Partners, L.P. and Berkshire Partners LLC.
SRS also acquired Travis Roofing Supply, a 21-branch company last month and a month earlier also picked up Slover Roofing Supply's 2-unit operations. They have also opened 17 new sites so far this year including four new branches in Florida in July.