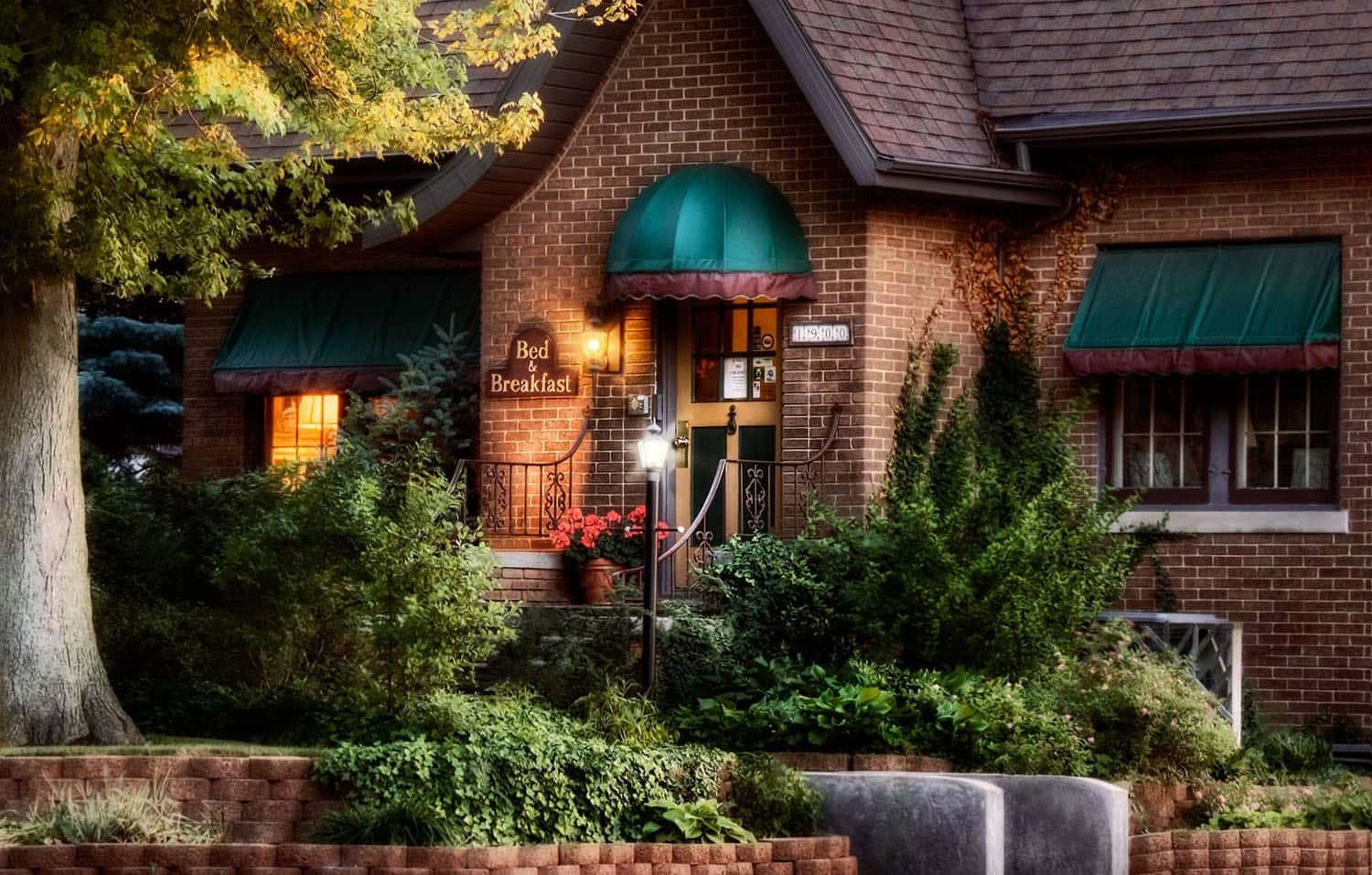 Ever mindful of guest safety, but recognizing that summer is at hand and the demand is on the rise, St. Joseph's long-running South Cliff Inn Bed & Breakfast along the Lake Michigan bluff has officially reopened with enhanced new safety precautions and procedures. The work they're doing has even attracted national attention from ABC News in New York.
Innkeepers Wilfredo and Brandy Jaquez say they have developed a solid safety regimen that still helps maintain the charm of their amazing property with breathtaking views of the Lake Michigan waterfront and gourmet breakfast service just blocks away from the city's central business district, parks and many other amenities.
The couple was featured this week on ABC News in a short video, and you can watch that segment by clicking the link below:
https://abcnews.go.com/Health/video/michigan-bed-breakfast-navigates-realities-hospitality-business-71022532
Brandy says, "We know people want to get back to travel and are seeking customized experiences that keep them safe, while still enjoying the settings of one of Michigan's best beach towns," and adds, "The South Cliff Inn is our home and we will ensure guests will be comfortable and safe."
The new procedures for the South Cliff Inn include:
The entire property is deep cleaned daily and disinfected regularly throughout the day
Hand sanitizer is placed in common areas and in rooms available for guests
The Inn provides social distancing options in all three outdoor areas
They offer in room breakfast and coffee/tea service
You can partake of no contact check-in and check-out upon your request
Innkeepers will wear masks and ask guests to do the same in common areas
Deep clean and disinfect rooms between guests
The South Cliff Inn offers an intimate experience with 7 suites that include in-room bathrooms.  It is located along Lake Shore Drive within walking distance to downtown St. Joseph and Silver Beach. The property sits on the bluff overlooking majestic Lake Michigan, Silver Beach and the North Pier Lighthouse. There are three separate outdoor areas to relax in the perennial garden, including two fire pits. The Jaquez say, "It is a perfect oasis to relax and enjoy the beauty of Southwest Michigan."
Wilfredo and Brandy took ownership of the inn on November 27, 2017.  Wilfredo's past experience as a butler and adults-only resort manager in Dominican Republic at five-star all-inclusive resorts is sure to bring an added touch of top-notch hospitality. Brandy was raised in Southwest Michigan and has a love for travel and exploring her home state. Together it is their dream to provide the ultimate experience with a tropical flair.
To learn more about the Inn, you can click this link: http://www.southcliffinnsj.com or visit South Cliff Inn on Facebook and Instagram.