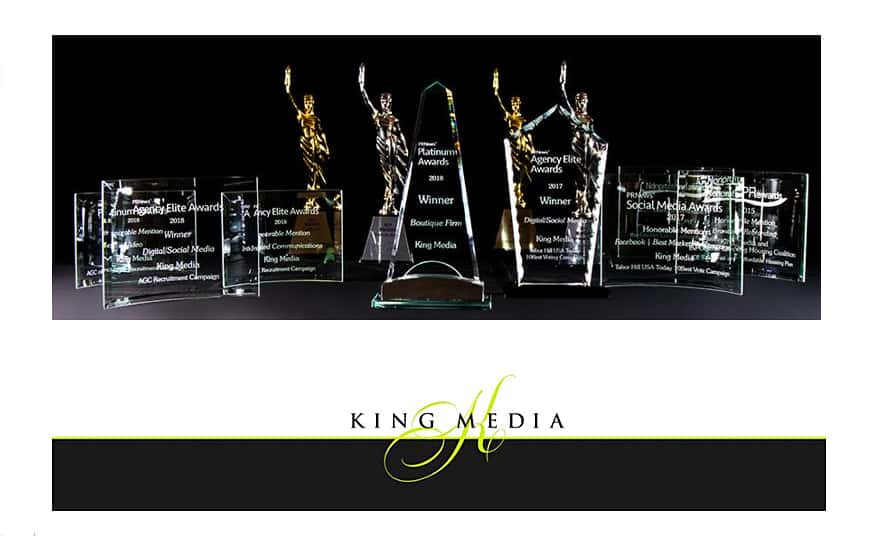 Local marketing and advertising agency King Media is adding another international award to its shelf, winning a PR News Platinum Award in Crisis Management for its work with Grand Haven Area Public Schools. This award brings King Media to a total of 18 national and international honors since 2015, reflecting the agency's commitment to growth and innovation.
"Promoting and supporting education has always been a passion of mine," says agency president and founder Coleen King. "Strong schools build strong communities, and I'm proud to showcase Michigan's schools and communities on an international stage."
This award recognizes its crisis communication work for Grand Haven Area Public Schools. King Media first partnered with Grand Haven Area Public Schools to refresh the district's brand, beginning with research and developing a complete communications plan. That research helped King Media understand both the district and the community, which led to successful communication in a variety of crisis situations. King Media assists the district with internal and external communication, public relations, media training and more.
King Media will be honored alongside major global brands like Pepsi, Microsoft, NBC, MasterCard, T- Mobile and more at the PR News Platinum PR Awards Gala in New York City on September 17, 2019. "Having our work recognized on an international stage is proof that our approach is on par with global agencies and billion-dollar brands," says King. "For our clients, that means top-notch strategies executed by a local team, committed to local success."
King Media is a full-service marketing, advertising, public relations and digital media agency that creates change for companies and organizations of all sizes, in all industries. King Media has three offices – St. Joseph, East Lansing and Grand Rapids – with a coast-to-coast footprint. Additional services and case studies can be found at KingMediaNow.com.
The PR News Group serves the communications and marketing community at corporations, agencies and nonprofits. The PR News awards programs salute top talent and creativity from all around the world.