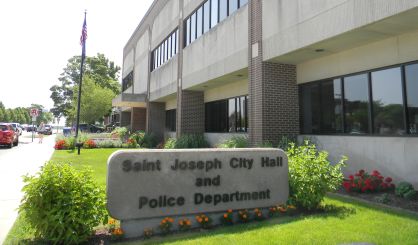 St. Joseph City Commissioners are waiting on more information regarding plans to install monuments in both Benton Harbor and St. Joseph, and they've asked the Parks Advisory Board to discuss locations for those monuments. The commission this week heard from organizers of the Unified Civic Monuments Project, who told them the goal is to create a monument to Martin Luther King, Jr. and a local historical leader from each respective community. The effort will require as much as $1 million and the project has raised about $350,000 so far. The project's Sharon Brown said the support she's been getting is extraordinary.
"I just want to make sure that you guys understand how this experience and how wonderful this has been," Brown said. "I am so proud of Benton Harbor and I am so proud of St. Joe, and there's more to come."
Residents of both St. Joseph and Benton Harbor are being surveyed to determine where the two monuments per city should go. The top responses in St. Joseph have been the Margaret B. Upton Arboretum and Lake Bluff Park. Benton Harbor residents lean toward Yarbrough Park and City Center Park. St. Joe commissioners this week asked the parks board to start settling on a location. The Unified Civic Monuments Project is seeking an answer on locations in March. The artist who will be hired to craft the monuments will be announced January 18.