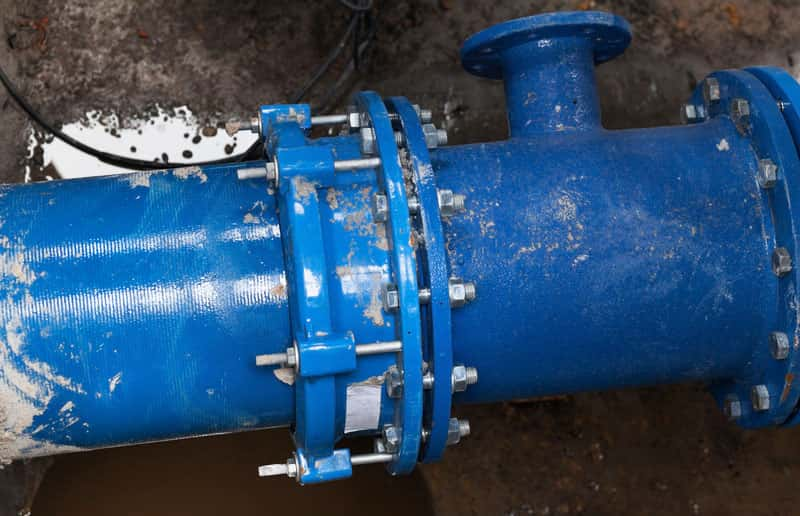 Water mains and lead service lines will be replaced in portions of St. Joseph thanks to action this week by the Michigan Department of Environment, Great Lakes, and Energy — EGLE. The City will share in the awarding of nine loans around the state totaling nearly $58-million for infrastructure fixes and upgrades. The city's total comes in just under $1.4-million.
A variety of water treatment plant upgrades, removal of lead pipes and better disinfection are among the water system improvements funded by new low-interest loans to nine Michigan drinking water and wastewater facilities. The loans come from the Michigan Department of Environment, Great Lakes, and Energy through the Drinking Water State Revolving Fund (DWSRF) and Clean Water State Revolving Fund (CWSRF).
The CWSRF awarded five loans totaling $45,545,000 to fix a variety of critical infrastructure repairs. The loans include a total of $477,560 in principal forgiveness that will not have to be repaid. The projects will address updates to wastewater treatment plants, pump stations, and structurally deficient pipes. A number of these infrastructure issues were discovered and prioritized through grants provided by EGLE through its Stormwater, Asset Management, and Wastewater (SAW) program. The SAW program, which began in 2013, continues to generate crucial information to communities in deciding what repairs need to be made and provides data to make the most cost-effective decisions. EGLE says they are pleased with the success of the grant and loan programs working together to protect Michigan's environment and public health.
The DWSRF issued four loans totaling $12,445,000 for projects that include water treatment plant upgrades, improved disinfection, deficient pipe replacement and the removal of lead and galvanized service lines. The St. Joseph project received $17,985 in principal forgiveness for lead service line removal work.
EGLE, using financing available through the CWSRF and DWSRF, continues to prioritize and address water and wastewater needs throughout the State. Staff are available to answer questions and communities are encouraged to visit the CWSRF website and DWSRF website, contact a project manager, and/or fill out an Intent to Apply form to find out how the loan programs could work for them.
The City of St. Joseph was approved for a low interest loan of $1,395,000 for water main replacements and lead service line replacements, and they qualified for $17,985 in principal forgiveness for the lead service line portion of the project.
Other communities garnering project approval included the cities of Ann Arbor, Owosso, Fraser, Lincoln Park, Hastings, and Tecumseh, the Village of Armada and the Great Lakes Water Authority.