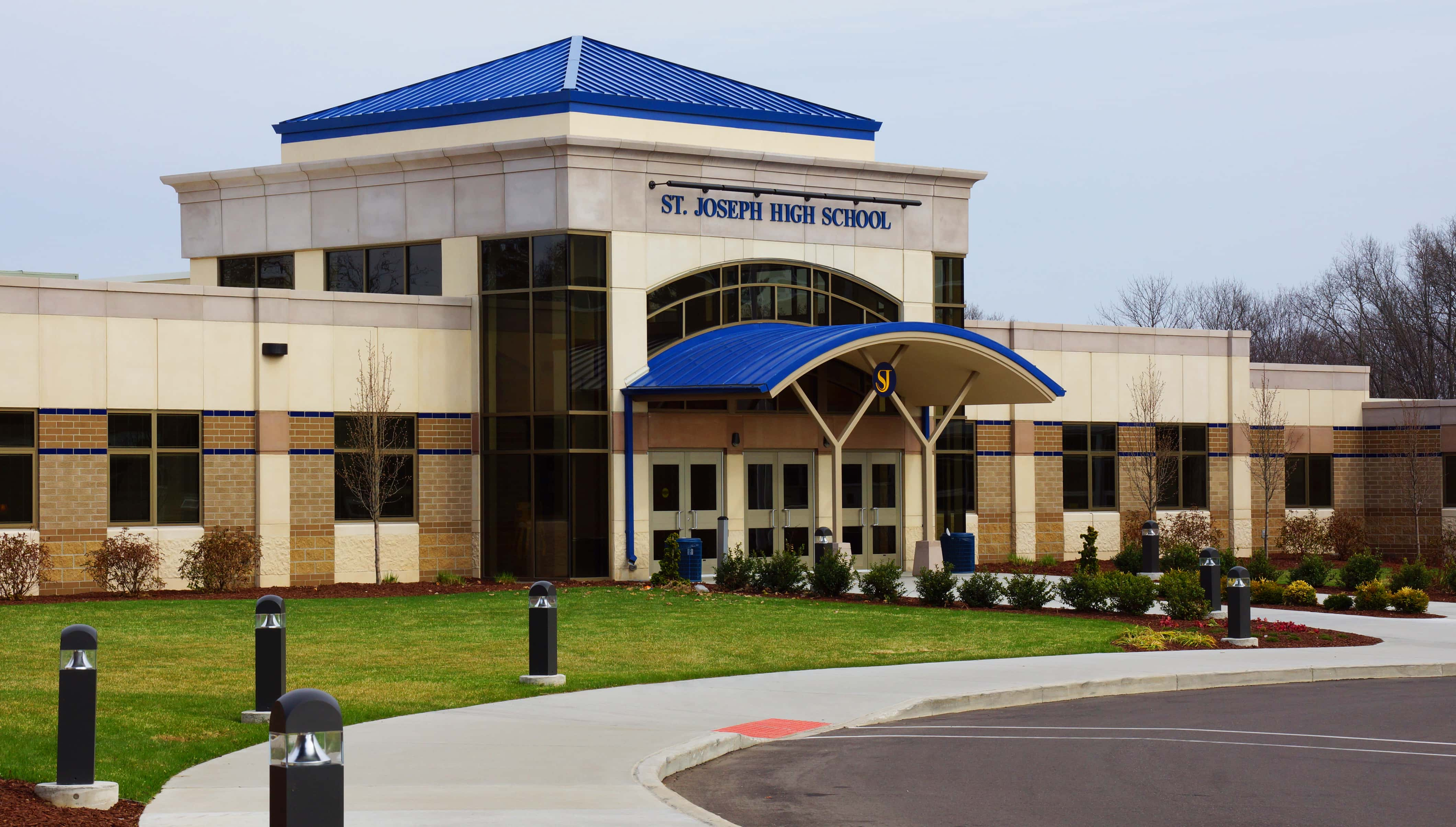 The St. Joseph Public Schools Board of Education is one step closer to hiring a new superintendent, after two days of interviewing four candidates.  As part of the process, audience members provided written comments on the candidate to the board.  After the initial interviews, input and deliberations, the board unanimously decided to invite two candidates back for a second interview.
The interviews are scheduled for Monday, July 22 and will take place at the Administrative Office Conference Room, in the North Lincoln Administration Building, 3275 Lincoln Avenue, St. Joseph, Michigan.  Interviews are open to the public.  The interview schedule is as follows:
Monday, July 22 at 4:00 pm:  Thomas Livezey, Superintendent at Oakridge Public Schools
Monday, July 22 at 5:30 pm:  Dr. Thomas Bruce, Director of Curriculum and Instruction at Arcadia Unified School District in California
Mr. Livezey has served the Oakridge Public Schools as Superintendent since 2009.  Previous to becoming Superintendent, he was the Assistant Superintendent and Director of Curriculum for over four years.  Mr. Livezey has also served the Godwin Heights Public Schools as Director of Instruction and Technology Specialist, Interim Assistant Principal and Elementary Teacher.  He began his career in education as a special education teacher in Herscher, Illinois.
Dr. Bruce has served the Arcadia Unified School District in multiple capacities.  He has been the Director of Curriculum, Instruction and Assessment since 2016.  Prior to his current position, he was a Middle School Principal for two years and an Elementary Principal for six years.  Dr. Bruce began his educational career in Howell, Michigan as an elementary teacher for nine years and as an assistant principal/head teacher for four years.
An open house will be held before the interviews in order to provide the public an opportunity to meet both candidates.  It will be held from 2:30 pm until 3:30 pm on Monday, July 22, at the North Lincoln Administration Building.  The public is encouraged to attend.
Mr. Barry Conybeare, Board President stated, "The board was impressed with all four candidates who we interviewed.  Not only are they outstanding and successful educators, they are outstanding people.  After deliberating, it was apparent that we were focused on Mr. Livezey and Dr. Bruce.  Both bring a tremendous background in curriculum, instruction and assessment.  Plus, they are successful educational leaders in their communities and are student focused.  We look forward to learning more about them, their work and ideas on Monday.  We are focused on identifying a leader who is the best fit for our students and community as we continue our commitment to excellence and improvement."