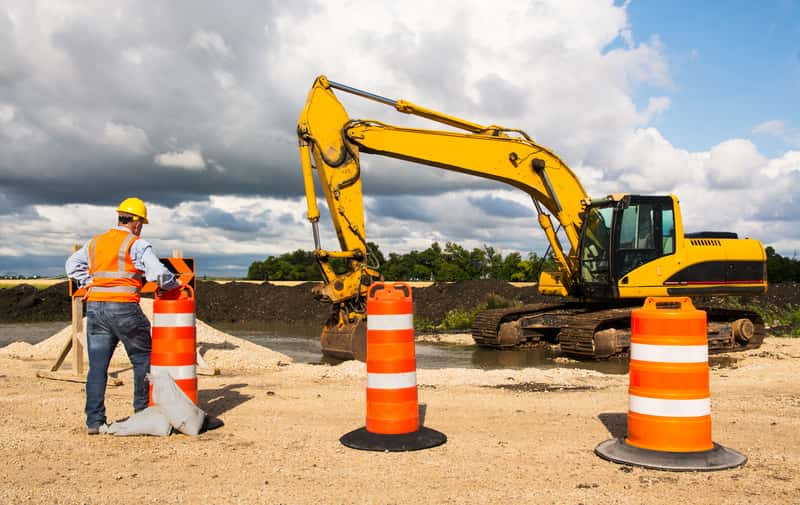 As promised in her State of the State address last night, Gov. Gretchen Whitmer reached out to the State Transportation Commission first thing this morning and gain their authorization on the sale of $3.5-billion in road- and bridge-building bonds for the state.
With an eye toward saving some of Michigan's most vital highways before they crumble beyond the point of no return, the State Transportation Commission issued that authorization, after Whitmer told the Legislature and the citizens of Michigan last night, "Michigan has the worst roads in the nation, and the longer we wait to fix them, the more expensive it will get." She added, "That's why I'm rolling up my sleeves now and getting to work fixing our state roads and freeways. My Rebuilding Michigan plan will save taxpayer money, save lives, and allow us to start moving dirt this construction season. Let's get it done."
The Commission voted 6-0 this morning to authorize the Michigan Department of Transportation to sell the bonds for 49 projects, which include completely rebuilding essential state-owned freeways and bridges. The vote also clears the way to accelerate another 73 projects across the state.
The Commission says because the bonds finance rebuilding as opposed to more temporary fixes, the roads and bridges will far outlast the payoff dates for the bonds.
Commissioner George Heartwell says, "Bonding makes sense when the degradation curve shows the cost of putting off rebuilding outweighs the cost of financing and interest," and adds, "As a three-term mayor of Grand Rapids, I frequently implored lawmakers to find a sustainable funding solution for roads and bridges. The fact that the Legislature is still stalling leaves the governor no choice but to employ this tool to rebuild crucial roads and bridges now."
State law authorizes the State Transportation Commission to issue bonds for building roads. Specifically, Section 18b of Public Act 51, requires the Commission, prior to issuing bonds, to adopt a resolution providing a pledge of payment of the bonds from constitutionally restricted transportation revenue.
The State Transportation Commission's policy allows maximum annual debt service on all Trunkline bonds outstanding and to be issued to be up to 25-percent of annual State Trunkline Fund revenues in the fiscal year prior to the year in which the new bonds are issued. Currently Trunkline revenues are about $1.2 billion a year which would allow maximum annual debt service of about $300 million. Current outstanding bonds have about $120M of maximum annual debt service, and that amount decreases to less than $20 million in 2024.
The law requires the Commission to provide to the House and Senate Appropriations committees the list of projects for which bonds are to be issued at least 30 days before they are issued.
Since 1989, under Republican and Democratic administrations, the Commission has authorized dozens of new or refinanced bond issues.