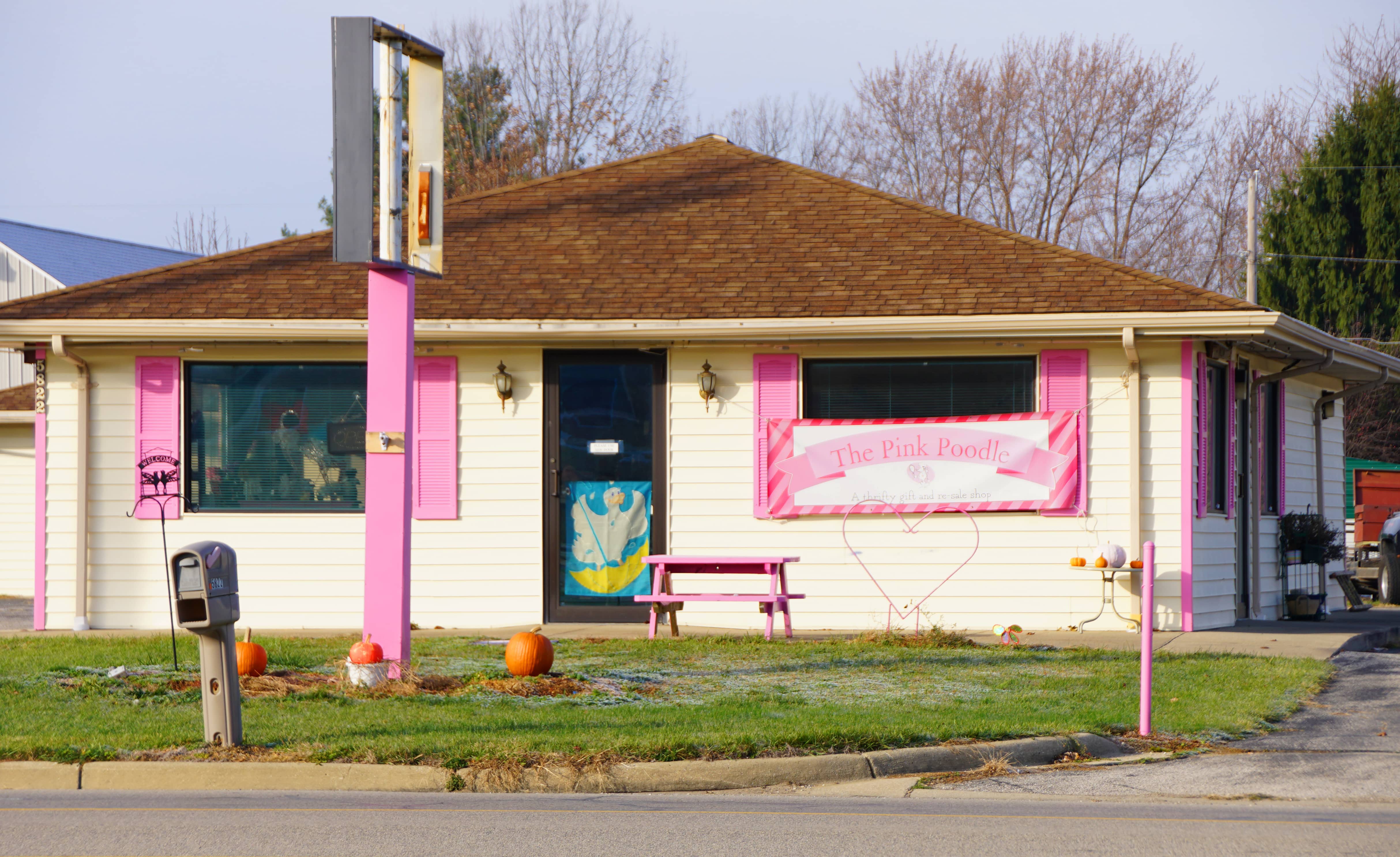 When Nancy Vande Vrede relocated her upscale thrift shop down the street and around the corner this past summer, a burst of pink erupted into the neighborhood of Lakeshore High School. In fact, Vande Vrede's Pink Poodle features bright pink shutters, a pink sign and more to attract your attention.
This year she is marking a milestone in her business, celebrating her fourth year in business as the owner and sole proprietor of The Pink Poodle which is now ensconced at 5822 Cleveland Avenue in Stevensville directly across the street from Lakeshore High School.
For her first three years in business Nancy was located on John Beers Road, but early this year she and her husband bought the property they are now located in, having officially relocated and opened up shop in June.
Nancy likes to refer to her store as "a high-end gift and thrift shop," adding, "I do not carry junk!" She tells us all of her items are clean and all are in working order. She does have some antiques but admits, "After doing Antiques on the Bluff for two years, I saw a dwindling interest in them and no longer actively pursue them."
Nancy has drawn rave reviews from regulars on both her inventory and the excellent condition of her store. The Pink Poodle offers a wide array of items such as household goods, toys, jewelry, pictures, women's clothing (including plus sizes), and more. She does also have some furniture in the garage behind the store.
The Pink Poodle's hours of operation are noon to 5pm every Tuesday through Saturday, and they are closed on Sundays and Mondays. Her slogan is: "If you need a little gift–Think Pink!"
Nancy is also proud of her attention to safety in the era of the coronavirus, telling us, "Masks are required and anti-bacterial wipes and gloves are available on site." You can reach the store by phone at 269-369-2697.