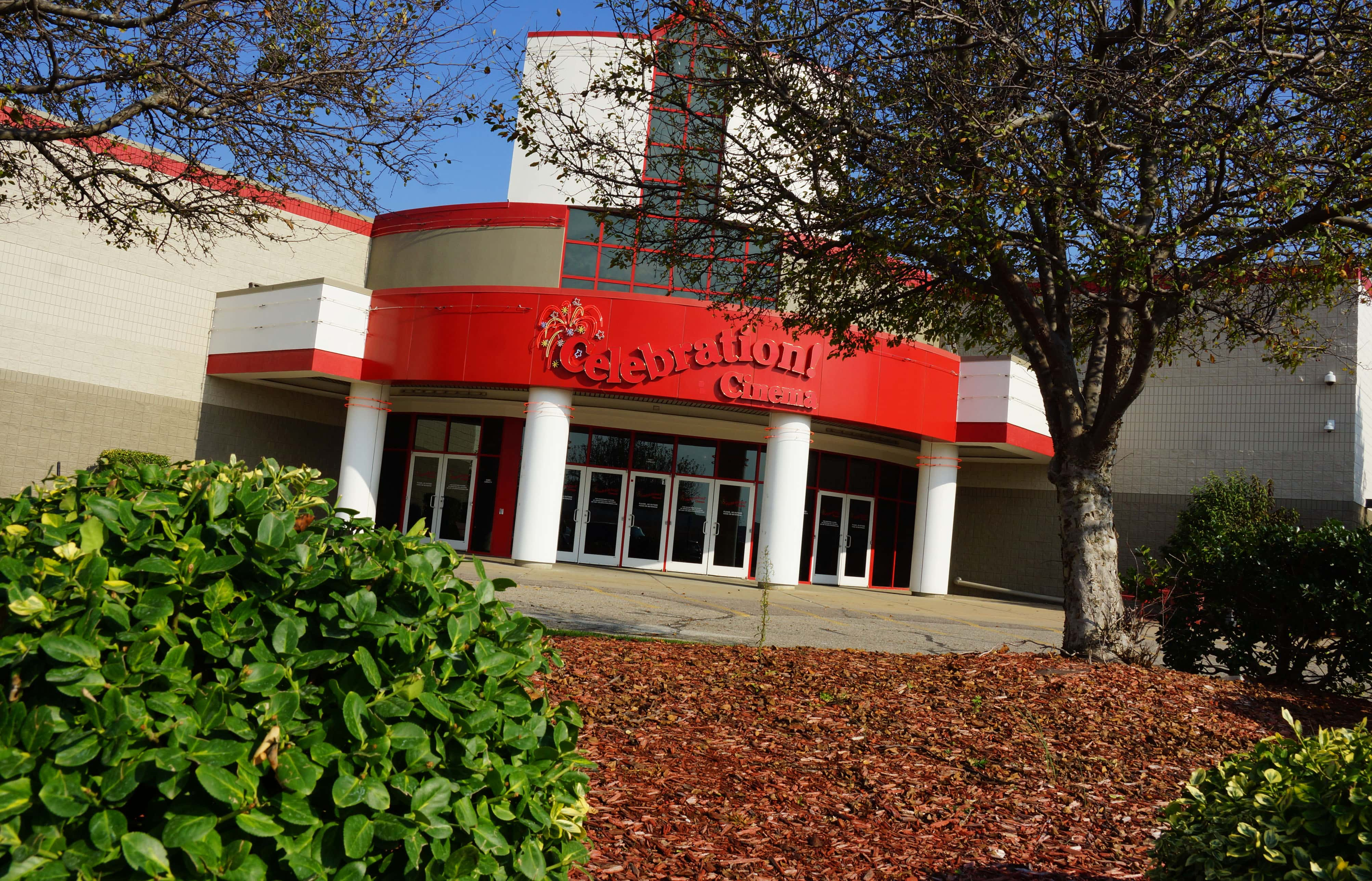 You can expect to see a flood of Facebook solicitations in your online timeline this week, table tent cards and more seeking your vote for the Celebration! Cinema Studio C Celebrated Service Award for 2019 in Michigan's Great Southwest. Balloting is now underway for the coveted quality of customer service award in each of Celebration's markets across the state. In our market, there are 10 nominees in the running for the award, all hoping to follow in the footsteps of the amazing team at The Mark III, which won the top honor in 2018 and all the goodies that go with the award.
The popular theater chain operated by the Loeks family is joined in sponsorship of the balloting by MLive, Mercantile Bank of Michigan, Beene Garter, and Zing Train of Ann Arbor. Public voting has begun and concludes on Monday, November 12th.
The Studio C team says they produce the annual award for four core reasons:
RECOGNITION
To reignite a conversation about service throughout the company that leads to improving our own level of service to each other and to our guests.
VALUE
To communicate to the community the value that we place on providing great service, and that it is something we aspire to be great at (without being boastful about where we are today).
CONVERSATION
To reignite a conversation about service throughout the community that leads to meaningful change; building equity for all who live in and visit our communities.
VALUING SERVICE
While we do not always get it right, it's of a very high value to us. We'd like to engage the city in a clear simple message that great service should be valued.
In the Benton Harbor-St. Joseph marketplace this year, you'll find a broad array of talents among the ten nominees from agriculture to photography, from experiential hair styling to eclectic diners and beyond. Here are the nominees, in alphabetical order, with their personal statement regarding the business they represent (some of which were missing when this went to press):
Double J Farms --Double J Farms is a small family farm that grows fresh vegetables for the community, and  informs and teaches the community about agriculture. We define Celebrated Service by taking the time to educate about our agricultural practices, and answer any questions about our products in a friendly manner. Double J Farms is in Baroda. To vote for Double J Farms text keyword FARM to 763-333-2323
Full Circle Cafe & Espresso Bar -- Full Circle Café and Espresso Bar offers a variety of delicious breakfast and lunch items, and scratch-made baked goods, with an eye on seasonality, sustainability, and local sourcing. We are dedicated to creating the perfect experience for our guests every time they visit, while also having fun at work. For us, customer service means sending a customer out into the world feeling like they've got one more person, or our whole team, on their side. Our customers are dear friends, even family. It is our hope that if we shine our light into the community in this way, we can truly create positive change in the world. That is how we define celebrated service. Full Circle Cafe & Espresso Bar is in Stevensville. To vote for Full Circle Cafe & Espresso Bar text keyword CIRCLE to 763-333-2323
Hilton Garden Grille & Bar at Hilton Garden Inn -- At Hilton Garden Grille, we aim to fill the earth with the light and warmth of hospitality.  Because we serve so many traveling guests, we strive to treat our guests like family. It's important to make every guest feel like they are at home. We go the extra mile to provide service with a cheerful friendly attitude and smile. The Hilton Garden Grille & Bar at the Hilton Garden Inn is in Benton Harbor. To vote for Hilton Garden Grille text keyword GARDEN to 763-333-2323
M Squared Modern Hair -- M Squared Modern hair is not just a hair salon, it's an experience. We offer hair and nail services, and we ensure that each and every guest feels listened to, valued, and most importantly: welcome. The team at M Squared Modern Hair delivers celebrated service by treating each guest as a favored client.  A salon service is a very personal encounter, therefore we give a thorough consultation, ensure the guest feels heard, and their concerns are addressed.  We work to create an immaculate and professional environment. Our goal is that every person who walks through our front door has their service expectations surpassed and leaves us with a confident smile. M Squared Modern Hair is in St. Joseph. To vote for M Squared Modern Hair text keyword HAIR to 763-333-2323
Meister-Witkowski Photography -- Meister-Witkowski Photography has been in business for 52 years, and we are dedicated to capturing all the milestones in people's lives, through our craft. Our Mission Statement is: "Our creativity comes from God, from whom all blessings flow." It is an honor and privilege for us to photograph special moments in people's lives, and therefore we strive to always deliver enthusiastic celebrated service as we capture these moments for them. Meister-Witkowski Photography is in Stevensville. To vote for Meister-Witkowski Photography text keyword PHOTO to 763-333-2323
Signature Dealer Group -- At the Signature Dealer Group, we are committed to providing excellence to the community with value, integrity, and trust. To promote a culture of professionalism that operates at the highest level of integrity; we listen to our customers, genuinely understand their wants and needs, and deliver an excellent sales and service experience they can recommend to their friends, family and community. We always strive to make a positive impact on our community, and to continually help everyone around us prosper. Signature Dealer Group is in Benton Harbor. To vote for Signature Dealer Group text keyword SIGNATURE to 763-333-2323
Sophia's House of Pancakes -- Sophia's House of Pancakes is a family-owned business serving the best breakfast in Benton Harbor. We define celebrated service as loving what we do, and making sure we communicate that to our customers. We are one big family here at Sophia's House of Pancakes, and we want to treat our customers the same way. Sophia's House of Pancakes is in Benton Harbor. To vote for Sophia's House of Pancakes text keyword SOPHIA to 763-333-2323
St. Joe Auto Body, Inc. -- St. Joe Auto Body, Inc. is a family owned and operated auto body shop that has been in the community for over 25 years. We strive to treat customers' vehicles as if they were our own, getting them back to pre-accident condition in a reasonable time frame. We deliver Celebrated Service with the honesty of our estimators, the quality of our technicians, and the family-friendly atmosphere to help our customers. St. Joe Auto Body is in St. Joseph. To vote for St. Joe Auto Body text keyword AUTO to 763-333-2323
The Garden Ice Arena -- The Garden Ice Arena is a community ice arena serving families of Southwest Michigan. We deliver celebrated service by providing safe, highly engaging programs for youth, adults, and families through professional practice and organized on-ice activities.  Since skating and hockey are new to many people in this area, we want to make the transition to both sports easier for parents by providing equipment for them, constantly communicating our objectives and goals for our classes, and answering any questions they may have about either sport. We want people excited to come to the rink and feel like they have been taken care of when they are here. The Garden Ice Arena is in Stevensville. To vote for the Garden Ice Arena text keyword ICE to 763-333-2323
The Mason Jar Café --  We are a small family owned restaurant that specializes in farm to table breakfast and lunch.  Our mission is to not only provide people with an at home atmosphere but to also provide them with a product they can trust.  It is very important to us that we know where the food is sourced from, how it's grown/raised, and that it's a clean ingredient product. Service defines an establishment.  To us, we want to treat everyone that walks in our door like they just walked in to our family kitchen. We strive to learn  names, favorite tables and what makes our customer's bellies happy.  (The Mason Jar was also the winner of the Celebrated Service Award in our region in 2017). The Mason Jar Cafe is in the Benton Harbor Arts District. To vote for the Mason Jar Cafe text keyword JAR to 763-333-2323
Here is the online link to each of those stories and the Studio C team member's comments on why they were nominated in the first place. This link will also afford you the opportunity to cast your ballot for your favorite from the list:
https://www.celebratedservice.com/benton/
The award is a game changer. Business recipients receive months of recognition on Celebration! Cinema movie screens, lobbies, web site, Facebook and radio. The award also includes a $2,500 cash prize, specialized training at ZingTrain (in Ann Arbor) and movie watch parties for the employees of the business recipient. Past award recipients have appreciated the encouragement they have received from customers and reported that the recognition has contributed to the health of their businesses.