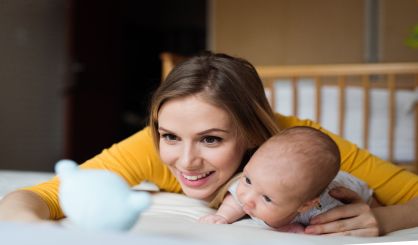 The Food and Drug Administration's commissioner says a baby formula factory in southwest Michigan could be up and running by next week. FDA Commissioner Robert Califf appeared before the U.S. House Appropriations Committee Thursday morning and said the Sturgis plant shutdown isn't the only reason for a formula shortage.
"The United States was facing infant formula supply chain stress even before the Abbott Nutrition recall that began in February," Califf said. "The pandemic, the war in Ukraine, and labor supply issues have all had an impact."
Califf's testimony came just hours after President Biden announced he's invoking the Defense Production Act to speed domestic manufacturing and authorizing flights to import formula from overseas. While the plant could open next week, it's unclear when more formula will start hitting store shelves.