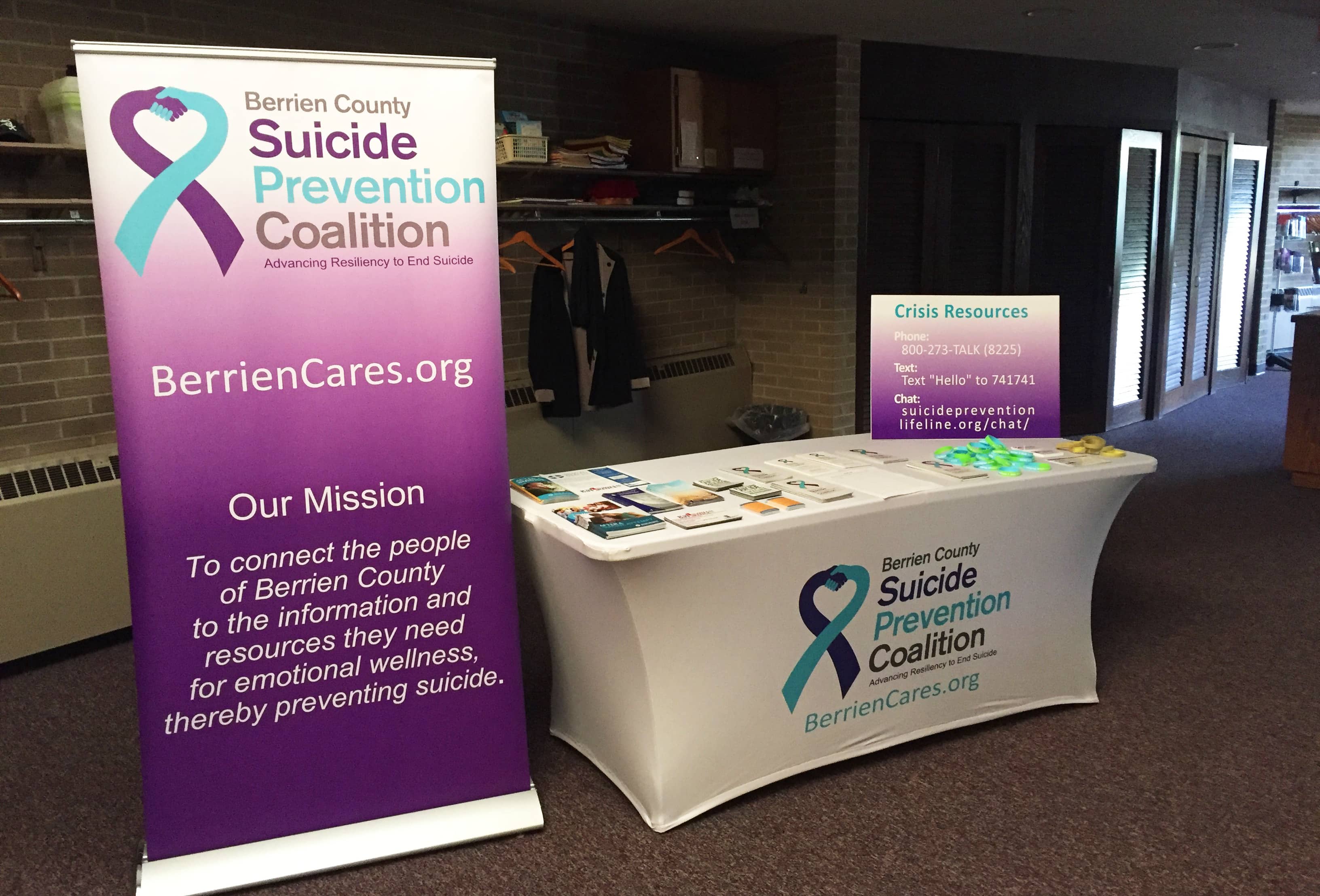 ---

---
We all know the old saying that "every cloud has a silver lining," but sometimes even the silver lining ends up tarnished. That seems to be the picture in Southwest Michigan where there's good news and not so good news from the Berrien County Suicide Prevention Coalition (BCSPC).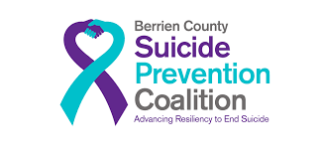 They tell us that information provided by the Berrien County Health Department shows that despite data from the half dozen years between 2014 and 2020 when the area averaged 24 suicide deaths per year, the pandemic year of 2021, right in the middle of COVID, there were only 10 suicides. That's the good news, however, national studies indicate we're witnessing a significant increase in the number of people struggling with mental health issues.
In addition to the significant number of people seeking help in counseling, there continues to be a significant number of calls to our local crisis lines related to mental health issues. At a recent virtual meeting of the Coalition, Kaitlyn Sampsell, the Director of Berrien County Public Safety Communication Center, shared that this year there have already been over 250 calls made to 911 directly related to a mental health crisis related to suicide. Additionally, Ashley Kipp, Vice President of Impact at Gryphon Place which has a call center for the national suicide crisis lifeline, reported that there were "just short of 200″ calls from Berrien County in the first half of the year alone, and notes that calls here soared from 266 total in 2020 to 536 in 2021. Locally, the Benton Harbor-based Riverwood Center, which also offers a 24-hour crisis line, reported that there has been an average of 80 to 90 calls per month.
Based on the prevalence of these events, you may encounter someone in crisis in your own family or at your place of business. A listing of crisis contact numbers is maintained by the Berrien County Suicide Prevention Coalition and is available on their website HERE.
You might also find it helpful to know which crisis line you should call based on the situation at hand. At the recent virtual meeting of the Coalition, these topics were addressed. Sampsell pointed out that 911 dispatchers do not provide medical advice; rather, they dispatch responders. Kipp reminded listeners, while calls to 911 are for medical emergencies, calls to the Suicide Crisis Lifeline at 988 are different. She says, "You don't have to have an emergency to call 988. If you are concerned about someone with thoughts of suicide, you are encouraged to call 988 to get support for yourself and for information on how to handle the situation. If someone has already taken steps to do something to end their life, then it is a medical emergency and 911 should be called."
If you do make a call to 911 or 988, it is important to know how that call will be handled and what information is needed. Sampsell pointed out that location is one of the most important elements of a 911 call and a caller needs to be prepared to provide that information. Dispatchers will ask many specific questions related to the condition and state of mind of the person in crisis and will stay on the line while responders are en-route. According to Kipp, the 988-crisis line is for anyone dealing with a mental health challenge, not just a suicide crisis, but every caller will be screened for suicidal ideation. Those with thoughts of suicide will be guided through the process of developing a safety plan. Anyone who had thoughts of suicide within the previous 24 hours of the call, will receive two follow-up calls: one within 24 hours and a second in 48 hours. Those calls will include further assessment and plans for possible further follow-up calls. If a caller will not agree to a safety plan or has taken steps to end their life, then an emergency rescue may be initiated. Kipp dispelled a current myth that calling 988 will automatically result in a police response, emphasizing, "That myth is not true," adding, "However, if it is necessary, they will stay on the line while a call to 911 is placed. They will also follow up to make sure the caller receives the care that is needed."
As you might expect, a mental health crisis that results in the involvement of law-enforcement can be a very challenging, perhaps even stressful situation. Fortunately, there is a program in place in Berrien County designed specifically to help train officers to be better prepared for those kinds of calls. It is called Crisis Intervention Training (CIT). Gretchen Carlson is the Director of that program and says the program started in 2015 and has been working to break down silos to help everyone involved. She reports, "In the beginning it was a three-day training, but the standard is a 5-day, 40-hour training regimen, so in 2017 we brought the program up to a full 40-hour training." Carlson adds, "We've trained 79 officers in Berrien County thus far, and continue to provide the training twice a year in the fall and in the spring, working in conjunction with Riverwood and we pull in as many as 12 local community providers who come in to assist, which also showcases to the officers the myriad of providers with resources for them in the community." The program involves three different role play situations wherein they go through three different stages of de-escalation, as the officers break out into teams to work out different scenarios they might encounter. The CIT training team is comprised of Riverwood, the Berrien County Sheriff's Department Emergency Management Services, 911 and the Michigan State Police.
Due to the complexity and volume of such calls, the Berrien County Suicide Prevention Coalition is hopeful for ongoing improvements in how the calls are handled. In fact, there are discussions taking place in Berrien County about ways to improve the response going forward. One of the groups conducting such discussions is Advocates and Leaders for Police and Community Trust of Southwest Michigan (ALPACT). Lt. Ryan Schoonveld of the Michigan State Police is the co-chair of this group. He recently shared his thoughts during the virtual presentation sponsored by the Berrien County Suicide Prevention Coalition on August 16th. Lt. Schoonveld says, "Oftentimes, dispatchers don't even know if there is a mental health issue involved in a call, and while they may assume so based on the call, it's not a given. When officers arrive on the scene, traditionally we haven't had very many options on how to deal with situations like those that involve potential self-harm. When we get there, people want us to solve the problem for them, yet our options are just so limited." He explains, "When somebody is clearly exhibiting mental health issues, we have the option of having them taken to the hospital to get checked out, but that only works if they go voluntarily. Otherwise, we need to have a petition filled out to have them taken against their will, because they are a danger to themselves or others. Often it seems like it would be better through the petition method, because people can change their mind or don't want to go with the police and say they'll go check themselves in, and there's no way to hold them if they change their mind, which means they're right back out the door." He adds, "Officers frequently find themselves on the street in a debate trying to find a solution because the caller clearly wanted us to help, and we know we can't leave a dangerous situation unresolved, so the other option that we have is jail, especially if they've committed a crime, are disorderly, or are resisting efforts to control the situation, or have violated some law. We know that in many cases jail is not the right place for people in that state of mind, and that's why I think that the direction we are heading, with different options and resources becoming available to officers and dispatchers, is great because the last thing someone having mental health issues needs is for them to end up in jail."
While understanding the role of crisis lines and the efforts to provide a helpful response is important, considering the number of people struggling with mental health, it is also vital that everyone in the community learns how to recognize problems and how to help. The Berrien County Suicide Prevention Coalition is an organization dedicated to the raising of awareness, the dissemination of facts, and the creation of connections across the community regarding suicide. Their mission statement is to try to connect the people of Berrien County to the information and resources they need for emotional wellness, thereby preventing suicide. As former Coalition chairperson Bella Nichols says, "We're not just trying to prevent the person from jumping off the bridge, we're trying to prevent them from ever getting to that point in their lives, by having more people trained in spotting the signals and warning signs of impending harm."
One of the ways the Coalition is going about accomplishing its goals is by making evidence-based best practices and trainings, like Mental Health First Aid, available to organizations throughout the community. Bella Nichols says, "Think about it this way. We have people all over getting CPR training, we need to get more people trained in Mental Health First Aid, which is a topic that goes well beyond just suicide prevention but is key to making more people aware in the community at large of the critical need."
While it is great news that suicides decreased in 2021, the simple fact that there continue to be many people struggling with mental health issues is a significant concern. The Berrien County Suicide Prevention Coalition is a grassroots effort to reduce the amount of suffering and death that occurs because of the mental health struggles of individuals in our community. The Coalition includes representatives from community organizations side-by-side with concerned citizens who are working together to achieve the goal.
There is an ongoing need for additional organizations and more individuals to become involved in the effort. People like you. You can find more information at BerrienCares.org including the opportunity to sign up for emails that provide related information and details regarding monthly virtual meetings. You'll also find information on the website about the training programs available in Berrien County HERE.
Additionally, you can find an extensive list of local mental health resources.
The reality is that many of us are only one life-event away from being in a suicide related situation. The education, information, and connections of the BCSPC can help prepare us all for that moment if and when it arises.
September is National Suicide Prevention Month and can be a rewarding time to get involved. You can learn a great deal more on the subject by visiting the Coalition website.
---
If you would like to be contacted by a volunteer representative of the Berrien County Suicide Prevention Coalition, please fill out the form.

Please note that this form should not be used for emergencies.
More information on 988
"*" indicates required fields
---

---