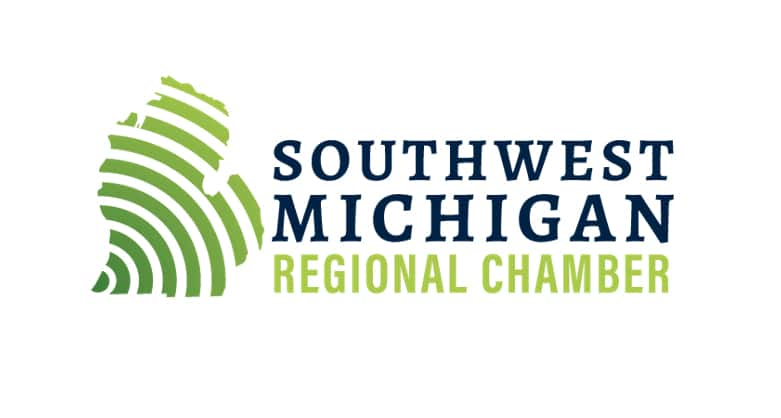 When it comes to excellence in business, there are many companies across the region worthy of consideration for outstanding recognition. Unfortunately, many times their light is hidden under the proverbial bushel basket and never gets shared in a deserving way. On the plus side, business organizations like the Southwest Michigan Regional Chamber of Commerce work hard to shine the spotlight on the best among us and you can help them to identify the winners.
The Southwest Michigan Regional Chamber has begun the nomination process for their 2020 Chamber Awards, and everyone is invited to take part in that process. The Chamber will be accepting nominations from now through Friday, November 8th. The nomination process began yesterday, Monday, September 30th. All winners will be identified and then presented at the 2020 Business Recognition Event in February of 2020.
The 2020 Chamber Awards for which you can nominate a business include:
Business Focused Awards:
Economic Impact Award
Small Business of the Year Award
Customer Service Award
Non-Profit Excellence Award
Individual Focused Awards:
Ambassador of the Year Award
The Young Business Leader of the Year Award
Business or Individual Focused Award:
The Pat Moody Award – Presented by the 2019 Winner Anna Murphy – President, United Way of Southwest Michigan
New for 2020 is the Non-Profit Excellence Award, which honors 501(c) organizations who provide exceptional contributions to the community, in going above and beyond to benefit those in Southwest Michigan.
Criteria for each award, and the nomination submission form can be found online by clicking the link below:
http://www.smrchamber.com/market-your-business/business-recognition-awards
Each award is focused on being meaningful and relevant to the Southwest Michigan Regional Chamber and the organization's respective community members. Nominations can be submitted by anyone; however, nominees must be members in good standing with the Chamber in order to be eligible for recognition, and no self-nominations will be accepted.
The Business Recognition Breakfast Annual Meeting & Awards Ceremony will be held at the Grand Upton Hall located inside the Lake Michigan College Mendel Center  on Thursday, February 13th 2020 from 7:30 am to 9:00 am.
The Southwest Michigan Regional Chamber is a 501(c)6 member-driven organization encouraging the growth of business through networking, advocacy, visibility and benefits for all members. The Chamber represents approximately 700 businesses that provide 36,000 jobs for the community.