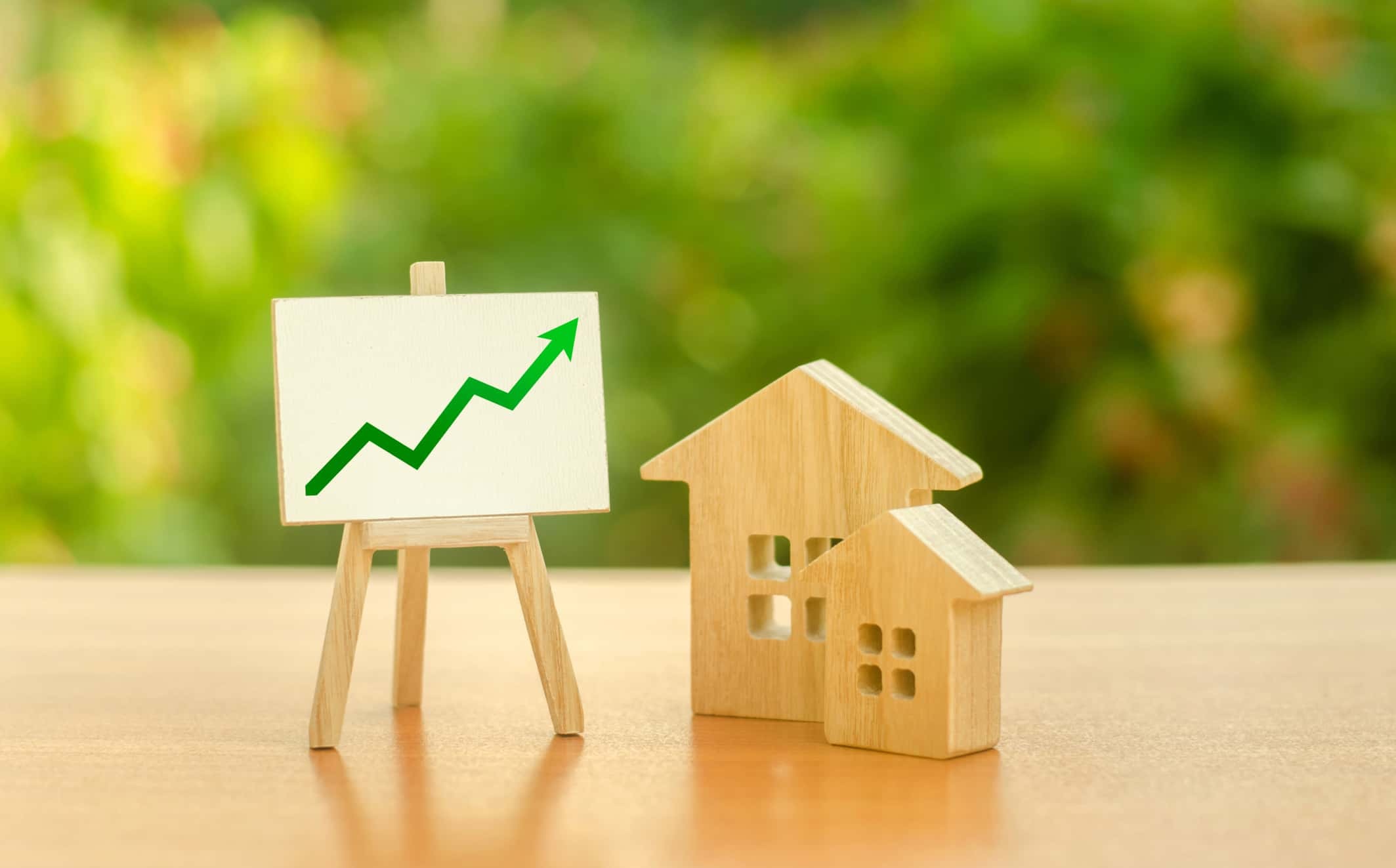 The residential real estate boom in Southwest Michigan continues, with very little sign of slowing down.  Record selling prices and dollar volume of sales continued to increase in June.  And there was a staggering 70 per cent increase in the Year To Date Median Sale Price of a home.  That means half the buyers in June paid more than $320,000 for their new residence, compared to a median price YTD of $188,000 in 2020, at the height of the pandemic.
Southwest Michigan home shoppers in June found average home prices of $331,000 versus $300,000 a year ago—up ten percent in a year.  And they signed on the dotted line—or more likely on an electronic device—to purchase 349 homes last month, compared to 318 in June 2020.  These numbers comprise the three and a half county area covered by the Southwest Michigan Association of Realtors:  Berrien, Allegan, Cass and Western Van Buren counties.
Home buyers aren't waiting around;  they're buying.  The inventory of houses for sale plummeted 49 percent from a year ago (812 vs. 1500), bringing the inventory of houses for sale to a 2.8-months supply of inventory available for buyers. This is the first time the available inventory has risen above 2.5-months supply this year. At the end of June 2020, the market had a 6.7-months supply of houses for sale. For comparison, during the Great Recession, in May 2009, there were 3679 houses for sale and  16.9-months supply of inventory.
Locally, the cost of borrowing money to buy a home, the mortgage interest rate, remained essentially steady in June, at just over three per cent (3.083), down just slightly from a year ago.  Only one per cent of transactions in June involved foreclosed or bank-owned homes, down from four per cent at the beginning of 2021.
The Southwest Michigan Association of Realtors offers a "primer" for buyers and sellers in this fast-paced real estate market:
When Selling a Home…
So you are selling a home in a competitive market with low inventory and high demand. You know you're likely to have more interested buyers, better offers, and a quicker trip to contract than you'd have otherwise. But along with that good news comes the need to manage your expectations by understanding what determines house prices and home sales. Factors include the right real estate agent, local market conditions, buyer preferences, seasonality, and mortgage rates versus inventory.
House prices come down to the micro real estate market. What's going on in the U.S. as a whole is different than what's going on in Lansing, Michigan. And what is going on in your neighborhood is different than what's going in the next neighborhood. There are many factors that can affect the selling price, including the home condition, buyer preferences, and location on a busy street or alley, for instance, may deter some buyers.
Sellers should approach working with a REALTOR® as though they're forming a team. You'll be creating a plan together on how to maximize home pricing. No one has a crystal ball.  Ideally, the sellers should list at a price that gets attention and triggers a lot of interest based on the detailed research the knowledgeable listing REALTOR®  suggests.
When Buying a Home…
Start by looking at three things – how much cash do you have, \ your credit score, and your debt ratio.  Lenders like to see a 20 percent down payment but there are many low payment loan programs available such as FHA loans, which may be only require as little as 3.5 percent down payment. The higher your credit score, the better your chances to get a loan to get the loan at a lower interest rate. If your credit score is low, request a full report and look for errors that might be affecting your score.
Lenders will also want to compare your debt-to-income ratio. So when you add up all your bills and divide by your monthly income, what percentage number do you get.  Lenders typically want this number to be less than 43 percent, according to the Consumer Financial Protection Bureau.