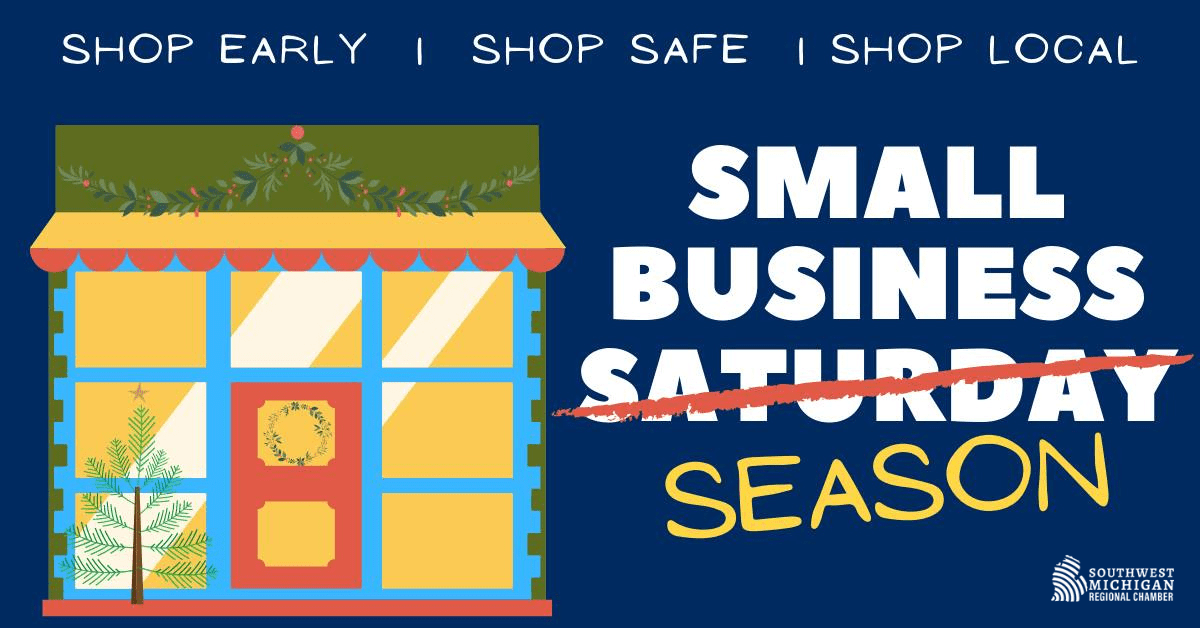 While today is Small Business Saturday…the Southwest Michigan Regional Chamber wants everyone to consider this more of a start to a full-tilt Small Business Season across Michigan's Great Southwest.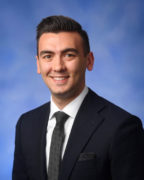 Arthur Havlicek, President & CEO at the SW Michigan Regional Chamber is essentially reprising and expanding upon the brilliant launch his team produced at the beginning of the current pandemic when they created the wildly popular Facebook presence called Buy Local Berrien!, which now boasts more than 10,300 active followers. The vast majority of the entries submitted to that site were targeted at restaurants, diners, bars, and similar places of business that had been closed down by the stated mandated Stay Home, Stay Safe measures implemented at that time.
Havlicek tells us, "Our Buy Local Berrien! Facebook group stepped in at the start of the first shutdown to make shopping local a community-wide priority," and adds, "It's been a great success, but our business community now faces an even bigger threat than when it started. A recent survey conducted by American Express found that 62-percent of U.S. small businesses need to see consumer spending return to pre-coronavirus levels by the end of 2020 just to stay in business."
The Chamber leader says, "That's why we have decided to launch the first ever Buy Local Berrien – Holiday Gift Guide. With businesses shut down again and the holiday gifting season upon us, we are once again calling our community to collective action."
As you head out on this Small Business Saturday, Havlicek says, "We ask that you shop small to find that unique and special gift this holiday season. In fact, order local take-out and purchase a local product, service, or gift certificate as often as you can." He reminds us all, "Remember, for every dollar spent locally, 68-cents stays in your community. This creates local jobs and supports local causes. It puts food on a family's table and helps send a student to college. It keeps someone's business open and their American Dream alive."
The Chamber's new Buy Local Berrien Holiday Gift Guide affords local business enterprises of all types the opportunity to add their information regarding offers to residents who would like to support local small businesses when shopping this Christmas through a host of identifying symbols that, at a glance, can tell you who such amenities as:
Offers Indoor
Offers Curbside
Offers Local Delivery
Offers Online Ordering
Offers Gift Cards
Offers Shipping
Offers Shopping By Appointment
Chamber Member
The guide offers a great way to get the word out regarding businesses that have all types of offers, even helping categorize for the ease of those who are doing their shopper planning. These are the categories included:
Gifts for Her
Gifts for Him
Gifts for Kids
Gifts for Pets
Gifts that Give Back
Food / Beverage
Beer / Wine / Spirits
Sweets & Desserts
Entertainment
Pampering / Staycation
Retail
Services
Other
The Chamber policy on the listing says:
To include as many local businesses as possible, each business is only listed under one category, but they may offer items that fit under multiple categories. For the Food & Bev Gifts, we ask that only establishments that offer gift cards or packaged goods that can be given as gifts submit their information.
To get the information out on the list for your place of business, click this link which will direct you to the form to fill out in order to put your offer out to the public:
https://sites.google.com/view/holiday-gift-guide/holiday-gift-guide