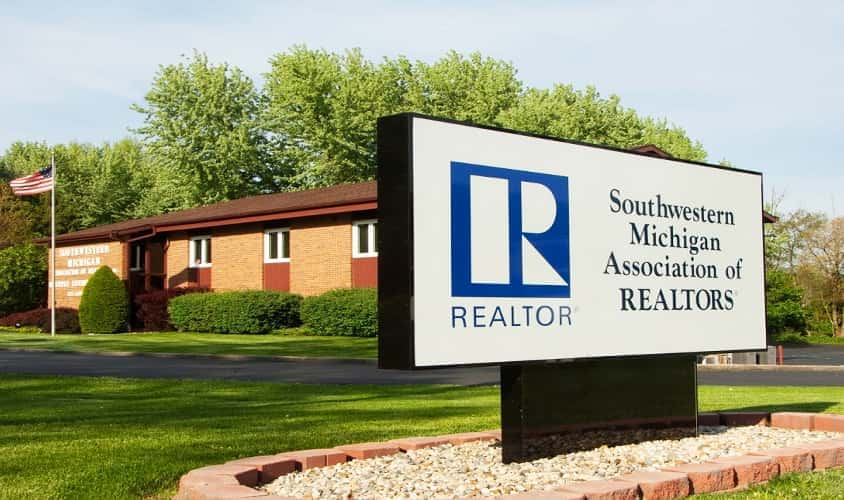 As you drive the neighborhoods of Michigan's Great Southwest, even despite historically low inventories of homes for sale, it's hard not to find a curbside sign from a Realtor that you may know or admire. If you've ever wondered what it would be like to see your own name on a "For Sale" sign like Realtor of the Year Anne Gain or her partner Erica Mantei, the Southwestern Michigan Association of Realtors invite you to consider a career in the Real Estate industry.
In fact, they will be offering up their trademark Fundamentals of Real Estate class late this summer and in the fall to help you to potentially start a new career as a Licensed Realtor in Southwest Michigan.
The 40-hour Pre-License training course will be taught at the Association's headquarters office located at 3123 Lake Shore Drive in St. Joseph from August 12th to the 16th and again from September 30th to October 4th.
The Fundamentals of Real Estate sessions will be taught by Joe Schmitt with Acme Institute. Classes will run from 9 am till 5:30 pm each day during the training week.
Upon completion of the class and passage of the final class exam, those who attend will be ready to take the State of Michigan exam for their real estate license.  If you'd like additional information, you can contact Kathy Pallas at the Association's Office at 269-983-6375 or email: kpallas@swmar.org.
The Southwestern Michigan Association of Realtors, Inc. is a professional trade association for real estate licensees who are members of the National Association of Realtors and ancillary service providers for the real estate industry in Berrien, Cass and Van Buren Counties.