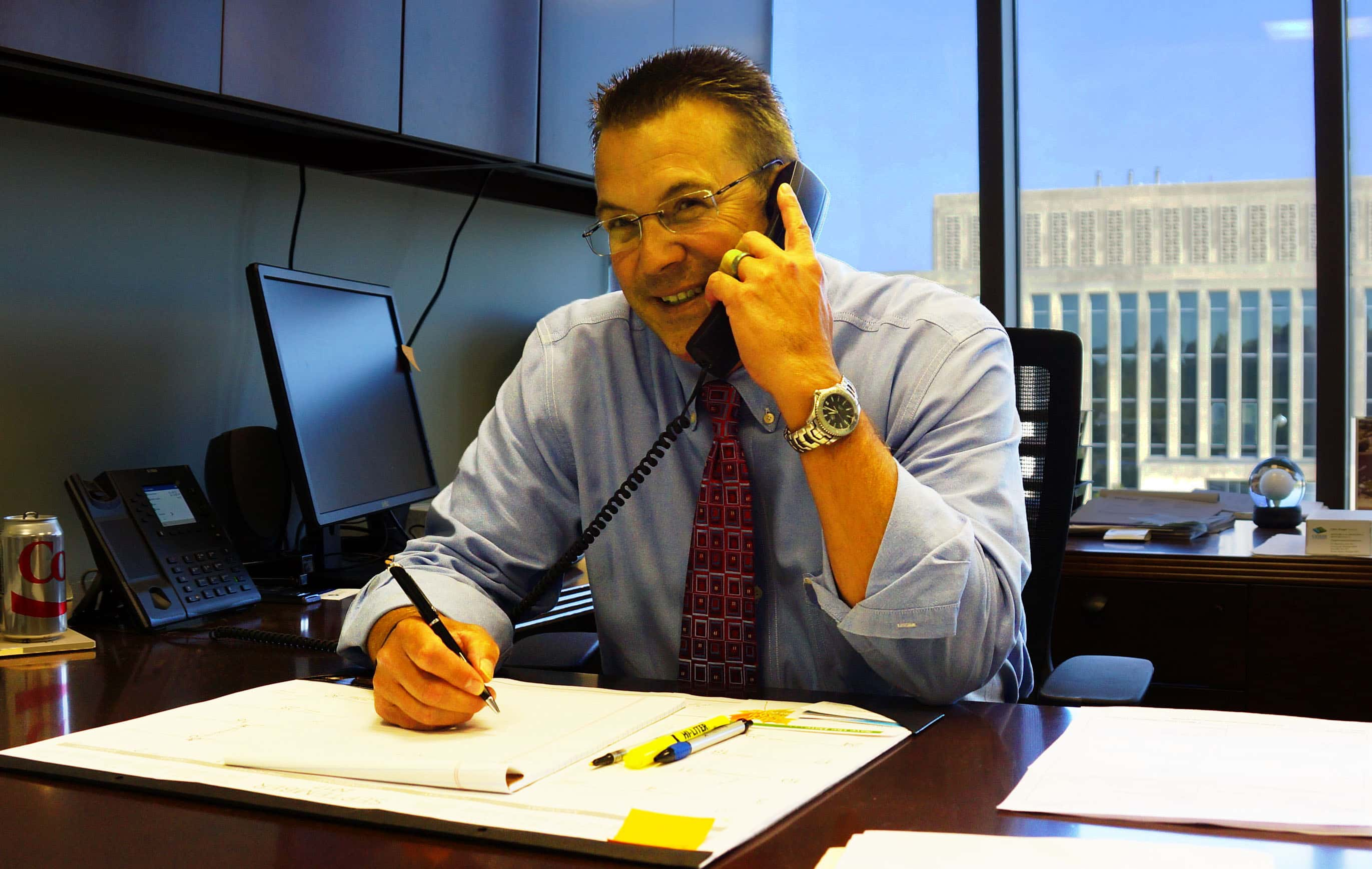 Veteran Southwest Michigan Chamber Exec Chris Heugel is returning to his roots. After more than four years at the helm of Southwest Michigan Chamber of Commerce and its forerunner institution, the Cornerstone Chamber of Commerce, Heugel will return to the hospitality industry where he was a veteran talent in the industry, most recently as General Manager of the Boulevard Inn and Bistro along the bluff in St. Joseph.
Heugel was hired on at what was then the Cornerstone Chamber of Commerce in August of 2015, and was at the helm when the institution relocated offices from downtown Benton Harbor the former Law & Title Building on Ship Street in St. Joseph and earlier this year when the Chamber's Board of Directors elected to change the name to the Southwest Michigan Regional Chamber to more adequately portray the increasingly regional nature of the organization as they took on responsibilities at the Bridgman Chamber of Commerce.
Heugel tendered his resignation to the Chamber Board a week ago, preparatory to his return to the hospitality industry where he has accepted a job in recent days , where he brings years of experience to the table.
Julie Thomsen, Chair of the Chamber Board says, Chris submitted his resignation on Monday, September 9th, stating "I have sincerely enjoyed working with our members as well as fulfilling the goals and objectives set forth by the Board, however, I have decided to return to my life-long passion of hotel and restaurant management." The Board accepted his resignation at today's Board meeting. Heugel's last day will be September 20th.
Thomsen says, "The Board is thankful for Chris's service and leadership," and adds, "Although we are disappointed, we understand and support his decision and are grateful for his time here. During his tenure, we successfully grew membership, opened our own office space in downtown St. Joseph, and created effective partnerships with other area Chambers, most notably by integrating with the Bridgman Chamber of Commerce, to become 'Southwest Michigan's hub for growing business.' A search is underway for his replacement."
Thomsen says the board has begun a search for Mr.  Heugel's successor and has named Greg Parrett, Vice Chair of the Board as the Chamber's interim President.
Heugel, who served the team at the Bistro for seven and a half years prior to taking the lead role for the Chamber where he had been a long time member of the board of directors, himself, will join the team at the world's largest third party management company. He brings more than two dozen years of experience in that realm to his new role.
Aimbridge Hospitality was first launched in 2003 with eight properties. Today, the company, which is headquartered in Plano, Texas but has offices in Chicago, Toronto, and Puerto Rico, has become the largest third-party hotel management company in North America. The Aimbridge management portfolio is extensive, spanning 49 states and 20 countries. Aimbridge partners with globally recognized hospitality brands and focuses on all property types including resorts, luxury and lifestyle hotels. 
Aimbridge Hospitality just entered into a definitive agreement on August 29th, to merge with Interstate Hotels & Resorts, a leading independent multinational hotel operator, thereby creating a global leader in third-party hotel management services. The combined company will manage a portfolio of more than 1,400 branded and independent properties in 49 states and 20 countries. Terms of the transaction were not disclosed.
Together, it is expected that Aimbridge and Interstate will have the scale, resources and global reach to reinforce their leading hospitality offerings, continue delivering superior financial and investment performance for hotel partners and create positive experiences for guests. Hotel owners will benefit from a scaled, global platform; enhanced data and analytic capabilities; a top talent pool; and increased support and resources, including sales, marketing, ecommerce and revenue management infrastructure. This enhanced offering will position the combined company for further growth and international expansion.
Dave Johnson, Co-Founder and CEO of Aimbridge, will become CEO of the combined business. Michael Deitemeyer, President and CEO of Interstate, will become Global President, overseeing operations globally and corporate disciplines. The merged company will be a premier employer in the hospitality industry, with a talent pool of more than 60,000 employees delivering best-in-class service worldwide.
Heugel tells me, "I am excited to go back to my roots of hospitality," but notes, "I will truly miss our members and working towards the betterment of Michigan's Great Southwest, but hospitality is my true calling."
Heugel adds that his new job will require travel, but will not affect his role as a Berrien County Commissioner, following his election last fall.