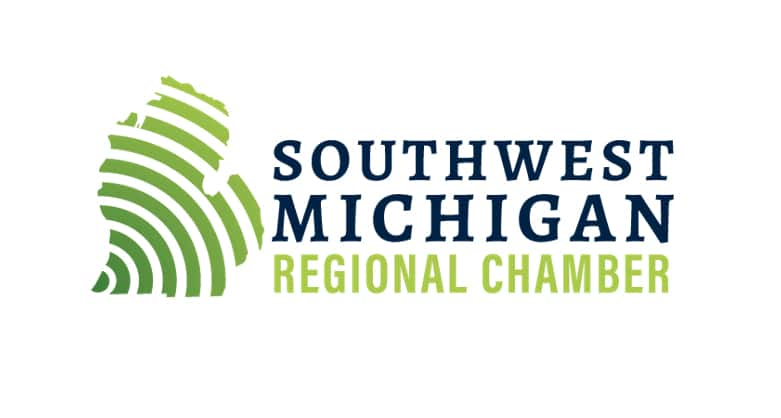 Reassuring its broad-based membership that "The lights are on and the wheels of business are still rolling," the Board of Directors of the Southwest Michigan Regional Chamber has officially opened their search for a new president to take the helm.
Following their meeting on September 17th, where they accepted the resignation of former President Chris Heugel, an Ad-Hoc Executive Search Committee was established to refine the job description, review recommended qualifications from respective board members, and initiate the process through which candidates will be evaluated.
Mark Lemoine is a Board Member for the Chamber and Chairs the Ad-Hoc Executive Search Committee. He says, "As the leading Chamber in the region, we fully expect there to be considerable interest in the position," and adds, "Individuals who will consider the opportunity may already be right here in our community. However, similar to other local organizations, we are also confident there may be top-tier talent who would be attracted to join the dynamic business environment in our beautiful corner of the state." Lemoine says, "We want an open and fair process that is guided by the principles and strategic vision established by the Board of Directors in order to find the best person possible that will lead the organization and take our Chamber to the next level."
Chamber Board Chair, Julie Thomsen, reinforces that, saying, "Although we were disappointed to see Chris Heugel leave, we intend to seize the opportunity to build upon the success that has been achieved over the past four years."  She notes, "We plan to move forward with purpose, giving time to receive resumes and conduct interviews during the next couple months in hopes of having the new leader in their post by early 2020."
Individuals seeking to apply can find the posting on the Chamber's local website, or the Chamber Jobs page of the U.S. Chamber of Commerce.
The Southwest Michigan Regional Chamber of Commerce is a member-driven organization encouraging the growth of business through networking, advocacy, visibility and benefits for all members.  Established in 1954, the Chamber represents more than 700 members from throughout Southwest Michigan from local offices in downtown St. Joseph and in Bridgman.  You can find them online at www.smrchamber.com.
Here's a link to the job listing with requirements, salary range and more:
https://www.uschamber.com/president-southwest-michigan-regional-chamber-of-commerce