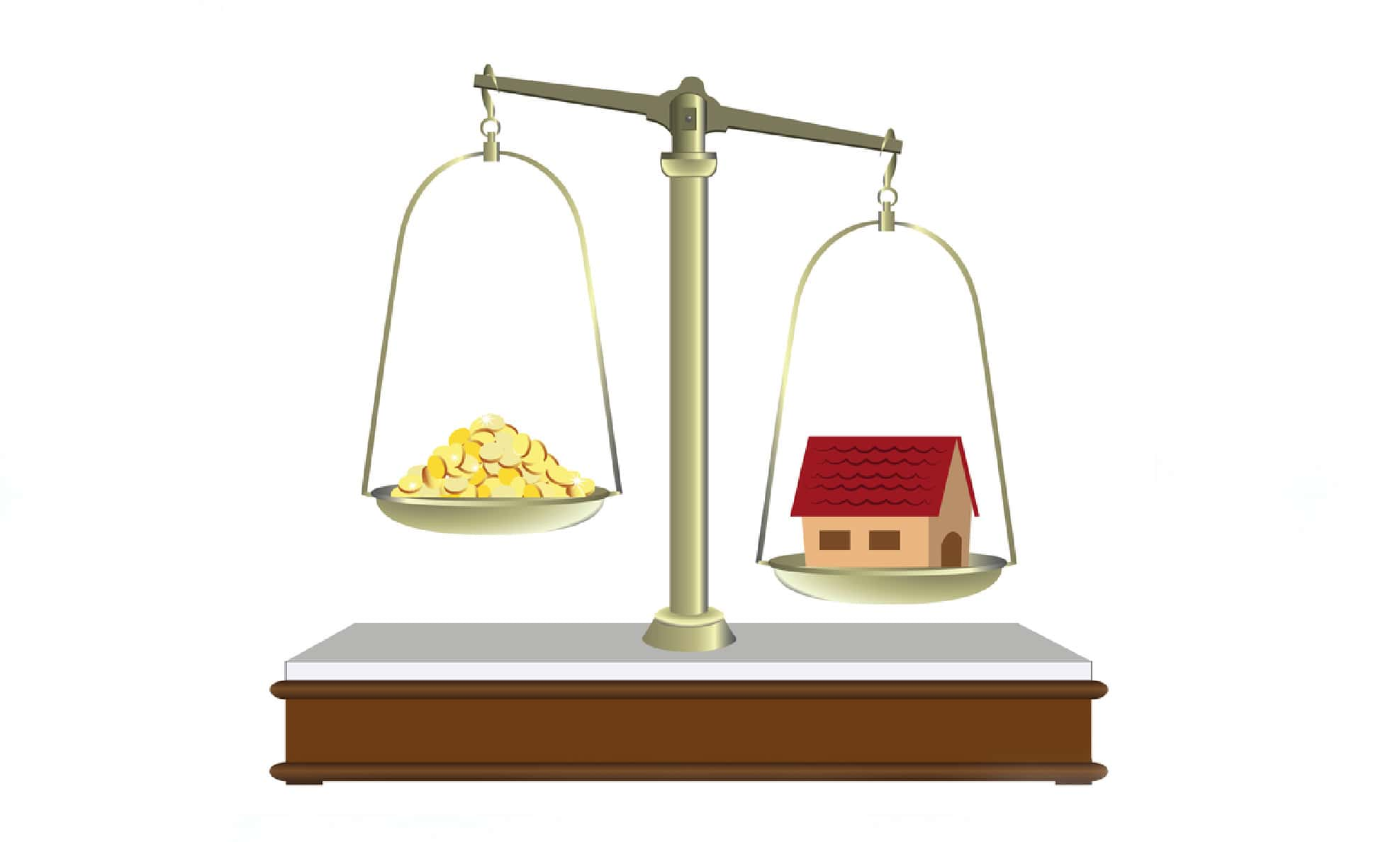 For five straight years the local housing market has enjoyed a robust month of April each year, until the pandemic struck. With Realtors unable by gubernatorial mandate to show or even list a home for sale during the shelter-in-place orders, April was rocked hard this year in Michigan's Great Southwest home sales.
Nevertheless, those homes that were successfully closed during the month established record breaking prices once again.
Alan Jeffries, Association Executive, Southwestern Michigan Association of Realtors, Inc says,  "The full effects of Stay-At-Home and Realtors not being able to show or list houses during the month of April took a toll on the Southwest Michigan housing market. The number of houses sold, and the total dollar volume of sales dropped 35- and 34-percent, respectively."
Jeffries notes that, "After five years of steady gains in the number of houses sold in April above 224 houses, this past month, there were only 194 houses sold. In April 2019, there were 297 houses sold, which was the peak year in our year-over-year comparison back to 2006."
Year-to-date, the number of houses sold has fallen to 809 from the 941 that were sold in April of 2019, also the peak number in the year-over-year comparison. The last time sales were at this level was in April of 2015.
The homes that sold had the highest average and median selling prices for the month of April and year-to-date since 2006.
The average selling price in April 2020 was $220,208 compared to $218,607 in April a year ago, up less than 1-percent. Year-to-date, the average selling price was up 6-percent at $221,437 as compared to $209,837 last year.
The median selling price in April of 2020 increased 9-percent to $186,000 from $170,000 in April of 2019. Year-to-date, the median selling price jumped 14-percent to $177,000 as compared to $155,000 a year ago.
The median price is the price at which 50% of the homes sold were above that price, and 50% were below.
Comparing April to March, the number of houses sold fell 20-percent (194 vs. 244). The average selling price was down less than 1-percent ($220,208 vs. $221,734). The median selling price was up by 3-percent ($186,000 vs. $180,000).
With fewer houses sold even at record setting prices, the total dollar volume fell 34-percent in April ($42,720,427 vs. $64,926,322). The year-to-date total dollar volume was also down 9-percent ($179,142,974 vs. $197,456,934).
The inventory of houses for sale declined 25-percent from April 2019 (1,115 vs. 1,484). That level gave the market a 4.5-months supply of houses for buyers. For comparison, in April of 2009, there was nearly three times the inventory with 3,218 houses for sale.
The number of bank-owned or foreclosed homes as a percentage of all transactions was 6-percent in April up from 5-percent in March. The previous lowest percentage was 3-percent in April of 2019.  The highest percentage in April was 54-percent in 2009.
Locally, the mortgage rate was 3.213 down from 3.635 in March. Last year in April, the rate was 4.320.  Nationally, the Freddie Mac mortgage rate in April was 3.23 down slightly from 3.5 in March for a 30-year conventional mortgage.
According to the National Association of Realtors, national existing-home sales dropped in April, continuing what is now a two-month skid in sales brought on by the coronavirus pandemic. Each of the four major regions experienced a decline in month-over-month and year-over-year sales, with the West seeing the greatest dip in both categories.
Total existing-home sales, which were completed transactions that include single-family homes, townhomes, condominiums, and co-ops, dropped 17.8-percent from March to a seasonally-adjusted annual rate of 4.33 million in April. Overall, sales decreased year-over-year, down 17.2-percent from a year ago (5.23 million in April 2019).
Lawrence Yun, Chief Economist for the National Association of Realtors says, "The economic lockdowns – occurring from mid-March through April in most states – have temporarily disrupted home sales," adding, "But the listings that are on the market are still attracting buyers and boosting home prices."
April's existing-home sales are the lowest level of sales since July of 2010 (3.45 million) and the largest month-over-month drop since that same month of July in 2010 (-22.5-percent).
Regionally, as was the case for the month prior, April sales decreased in every region from the previous month's levels. Median home prices in each region grew from one year ago, with the Northeast and Midwest regions showing the strongest price gains.
Existing-home sales decreased 12.0-percent in the Midwest to an annual rate of 1.10 million, down 8.3-percent from a year ago. The median price in the Midwest was $229,200, a 9.3-percent increase from April 2019.
The median existing-home price for all housing types in April was $286,800, up 7.4-percent from April of 2019 ($267,000), as prices increased in every region. April's national price increase marks 98 straight months of year-over-year gains.
Yun notes, "Record-low mortgage rates are likely to remain in place for the rest of the year, and will be the key factor driving housing demand as state economies steadily reopen," but cautions, "Still, more listings and increased home construction will be needed to tame price growth."
First-time buyers were responsible for 36-percent of sales in April, up from both 34-percent in March and 32-percent in April of 2019.  NAR's 2019 Profile of Home Buyers and Sellers – released in late 2019 – revealed that the annual share of first-time buyers was 33-percent.
Individual investors or second-home buyers, who account for many cash sales, purchased 10-percent of homes in April, down from 13-percent in March 2020, and from 16-percent in April last year. All-cash sales accounted for 15-percent of transactions in April, down from 19-percent in March 2020 and 20-percent a year ago.
Nationally, the total housing inventory at the end of April totaled 1.47 million units, down 1.3-percent from March, and down 19.7-percent from one year ago (1.83 million). Unsold inventory sits at a 4.1-month supply at the current sales pace, up from 3.4-months in March and down from the 4.2-month figure recorded in April 2019.
NAR President Vince Malta, Broker at Malta & Co., Inc., in San Francisco, says, "While virtually every sector of the American economy has been hit hard by this pandemic, the nation's 1.4 million Realtors have continued to show an undying commitment to their profession, their clients and America's real estate industry."
Malta adds, "As we find during any time of crisis, we have a tremendous opportunity to evolve and emerge stronger and more efficient," and suggests, "Having renewed our focus on new, innovative ways to serve American consumers, I am confident the real estate sector and our nation's Realtors are uniquely positioned to lead America's economic recovery."
The numbers reported for local sales include residential property in Allegan, Berrien, Cass, and the westerly 2/3rds of Van Buren Counties and should not be used to determine the market value of any individual property.  If you want to know the market value of your property, you are advised to contact your local Realtor.
The Southwestern Michigan Association of Realtors, Inc. is a professional trade association for real estate licensees who are members of the National Association of Realtors and ancillary service providers for the real estate industry in Allegan, Berrien, Cass, and Van Buren Counties.  The Association can be contacted at 269-983-6375 or through their website at www.swmar.com.