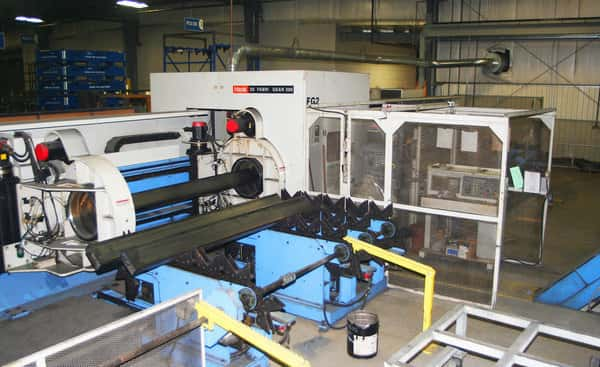 A southwest Michigan manufacturer of customized material handling racks has been sold to a New York company in a deal that officially closed just before the end of the year. Inasmuch as the deal has been portrayed as a synergistic move designed to yield significant value going forward, the company's future in the region should be solid for now.
Basin Material Handling of New York has acquired VCI, Inc. of Sturgis, effective December 10, 2015 in a deal pieced together by Generational Capital Markets, Inc., a Dallas-based advisor to privately-held businesses for mergers & acquisitions.
Sturgis-based VCI is a manufacturer of customized material handling racks used for transporting various parts and components in the automotive industry and in government contracting markets. VCI offers complete engineering capabilities along with fabrication, welding, laser cutting, water jet cutting, turret punching, robotic welding, finishing, and assembly operations.
VCI was launched in 1998 and has a workforce that ranges between 20 and 50 workers.
Phil Pizzurro and Jim Korreck were the mergers & acquisitions advisors from Generational Capital Markets who assisted the transaction. Pizzurro says, "The geographic, customer and purchasing synergies achieved in this acquisition will yield significant value to the combined entity's capabilities, customers and employees."
Basin Material Handling is a division of Basin Holdings, and industrial holding company focused on the global energy and industrial manufacturing markets. Basin Holdings has more than 1,400 employees across 22 operating units and sells to customers in 24 nations.
VCI, Inc. is based at 1500 Progress Street in Sturgis, and Basin Material Handling is based in the Chrysler Building in New York City.