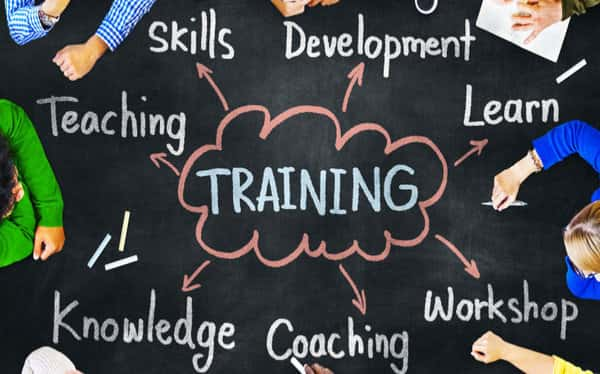 The change agents on team Kinexus recognize that workforce training in whatever realm is only as good as the trainer conducting the sessions and the supervisors in charge, so they're amping up the opportunity for business supervisors to get their own game in gear.
The team at Kinexus says they are excited to host another supervisor training for local employers, focused on self-awareness and their leadership role. Participants will gain insight on their individual strengths and learn best practices to maximize their potential and build better relationships and teams.
This great workshop will be held on Thursday, August 30th from 8:00 am to noon (12:00 pm) at the Kinexus Training Center in Benton Harbor, located at 499 West Main Street. The event is $150 per guest.
Kinexus recently hosted a supervisor development training driven by members of the LINK, Business Resource Network (BRN), a private-public partnership of area businesses representing more than 1,500 employees. The LINK is collectively working towards improving employee retention and engagement through support services such as, transportation, child care, health and financial literacy programs.
The previous training provided supervisors – both existing and new to the role - a toolkit encompassing adaptive behaviors, resilience and leadership within a work setting. The event saw 49 attendees from 12 different companies.
Dan Peat is Senior Director of New Business Development at Kinexus. He says, "Our goal with these trainings is to help put new supervisors and high potential candidates in the best position to add value back to their organizations. We look forward to taking local employer feedback and delivering additional trainings in the future."
To register for the training, you can visit online by clicking the link below:
http://www.SupervisorDevelopmentTraining.eventbrite.com
For additional information on the upcoming training, you can contact Dan Peat directly at 269.927.1064, x1184, or by email at peatd@kinexus.org. If your business is interested in becoming a LINK member, you are encouraged to contact Alex Grumbine at 269.927.1064, x1183, or by email at grumbinea@kinexus.org
Kinexus is an organization that invests its time and resources into creating integrated solutions for business, workforce, and community challenges to promote economic vitality in the Southwest Michigan region. For more information, visit online at www.Kinexus.org, follow them on Twitter @KinexusGroup or "like" them on Facebook @KinexusGroup.