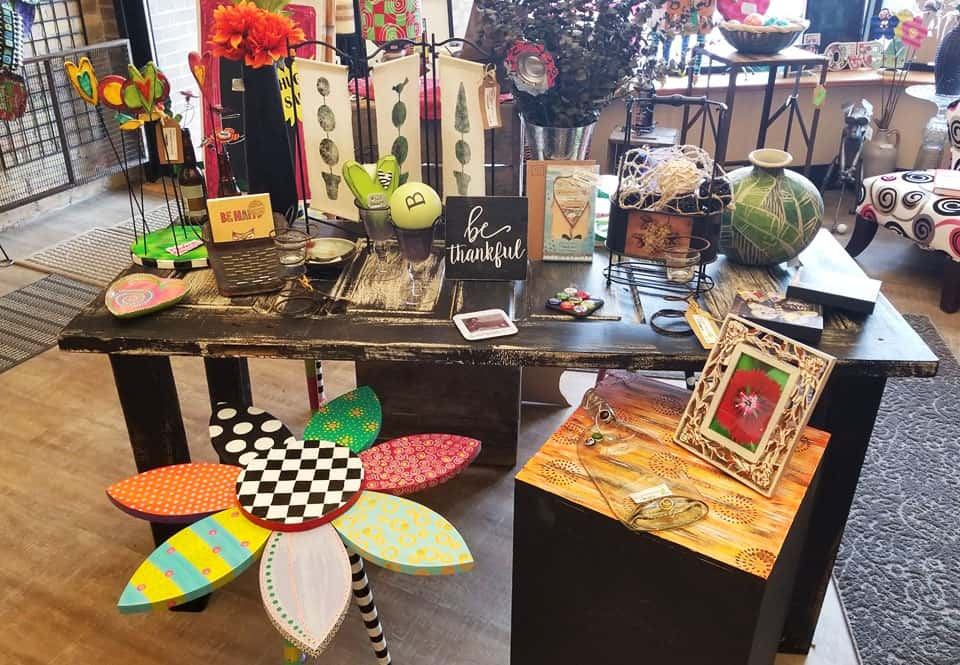 Times change, lives change, and sometimes priorities evolve to a point where a major shift just has to happen. Such is the case for Becky Kliss, the ardent recycling advocate and guru who launched her Re-Imagine store in the heart of the central business district in downtown St. Joseph a couple of years ago. Then along came change.
Before embarking on a 12-day journey through the heart of Europe recently, Becky asked me to stop by to consult with her regarding options for her space on State Street in downtown St. Joseph. We go a long way back to when she first asked for my help at Cornerstone Chamber of Commerce when launching her first business venture, a green cleaning enterprise which she successfully built up and spun off in the ensuing 15 to 20 years before embarking on her venture with Re-Imagine.
She decided to post a sign in her storefront while on her European adventure foretelling of what was to come. That sign said simply, "Are you interested in running a business in downtown St Joseph? This location has opportunities within that offer a GREAT location for you! To inquire on lease options, please email to Info@ReimagineStJoe.com or message phone 269.849.9121."
This week, she has escalated the decision, sharing with members of St. Joseph Today the following post online: "Building for lease in downtown St Joe. 416 State St, two doors left of The Buck. 1,652 sq ft main floor; 1121 sq ft basement. Has 1 parking spot with back room views of the lake/bluff. Exposed original brick inside & new flooring. Could be great for retail, wine tasting, coffee shop, grocery, etc. Message me if you would like more info or would like to tour. Please share!"
Becky has decided to announce that she is closing up shop as Re-Imagine, and is launching a "Store Closing Sale" starting this week.  She tells me sales will start this Thursday, May 23rd, but adds, "I am still going to rent space for 'pop-up shops' in July & August on the weekends if the building doesn't get leased by then."
As a part of her storewide closing sale Becky says she has a large selection on the docket including:
Craft Supplies
Home Décor
Furniture
Pictures
Naples Soap Company Products
American Spoon Products
Adagio Loose-Leaf Teas
Wood Crates
Display Shelving
So much more!
Kliss says everything must go and she's offering 15-percent off store-wide, which increases to 20-percent off on items of more than $100, and 25-percent off items of over $200.
There are exclusions in the house including:
Cow Parade on wood shelves (all $12.00 ea)
Bloody Mary Mix and  Salted Caramel (10% off)
Green Tag or Green Dot items (10% off)
Scrappy Cards (all $3.95 now)
Tall Glass case items (10% off)
For the Memorial Day Weekend, Becky has established the following hours for her Store Closing Sale:
Thursday 5/23 11:30-5:30
Friday 5/24 11:30-5:30
Saturday 5/25 10am-5:30
Sunday 5/26 11am-4:30
Memorial Day: 10:30-4:00
You'll find Re-Imagine located at 416 State Street in Downtown St Joe, two doors down from the Buck Burgers & Brew. The store originated in July of 2017 next door in the space that is now Glik's clothing store, and moved a short while later when she bought the building she is now working to lease to another venture. Stay tuned.