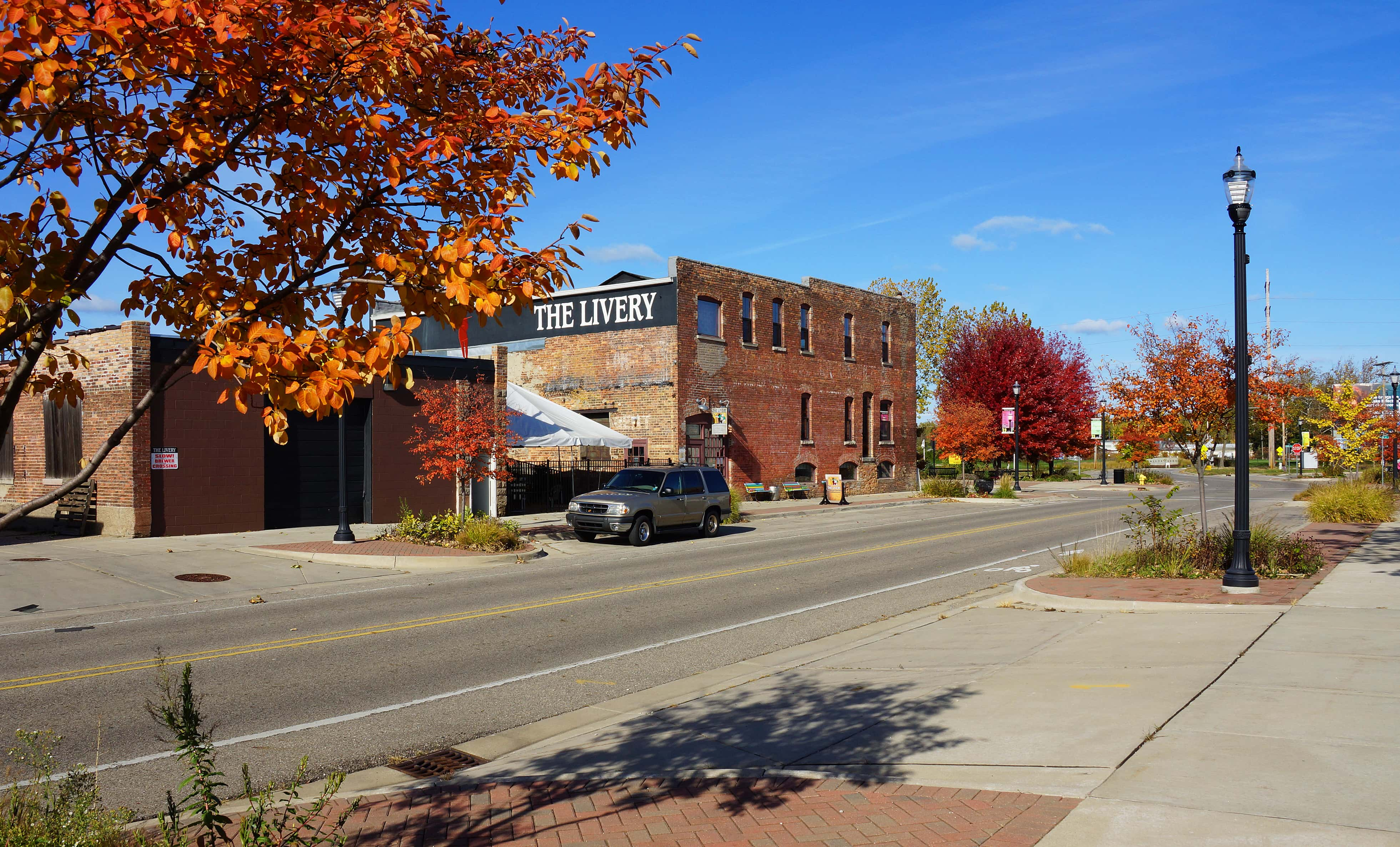 The Livery in downtown Benton Harbor is giving back to the Benton Harbor Sunrise Rotary.
The Arts District hot spot will be hosting a "Pint Night" Thursday, July 11, where attendees can buy 50/50 raffle tickets and sample a pint or two. $1 from each pint purchased from 5:00 to 8:00 p.m. will be donated to the Rotary to help with its mission to improve literacy, numeracy, and the personal development of the youth in Benton Harbor.
The BH Sunrise Rotary is a chartered member of Rotary International which was established for charitable and beneficial purposes. Its mission: to eradicate polio and create clean drinking water systems in communities around the world. Rotary membership gives men and women an opportunity to forge friendships and share in the rewards of helping others through volunteer service.
The BH Sunrise Rotary Club is a caring group of individuals who seek to improve the lives of the youth and the community of Benton Harbor. They do so through various outreach programs, Business 94 Highway cleaning, and the cleaning and maintenance of the City Center Park in downtown Benton Harbor.
For eight years the BH Sunrise Rotary 5k/10k Pumpkin Walk & Run has helped to provide books, dictionaries, and reading tablets to children in the Benton Harbor and Charter schools. The club, in collaboration with Slumberland Furniture 40 Winks Foundation, invites teams of business associates and ad-hoc groups to compete in the Great Bed Race along Lake Boulevard in St. Joseph, MI. This event, held on September 20, encourages participants to raise funds which are used to provide mattresses to community children in foster care. The Pumpkin Festival on September 21 encourages children to decorate pumpkins, while others mingle and purchase plants and baked goods. Everyone cheers at the pumpkin pool for the Great Pumpkin Raffle Race. Tickets are available now from any BH Sunrise Rotary member.
In addition, the club established the Benton Harbor Sunrise Rotary Foundation for members, friends, and community to contribute to the club's charitable causes on a tax deductible basis. You can visit www.bhsunriserotary.org to learn more.
The BH Sunrise Rotary welcomes those with ready hands, compassionate hearts, and a desire to become more involved in the BH community. It is hoped the young and the young at heart who have lived or transplanted to the area, will gather at The Livery on July 11, enjoy a pint and become acquainted with Benton Harbor Sunrise Rotary members.