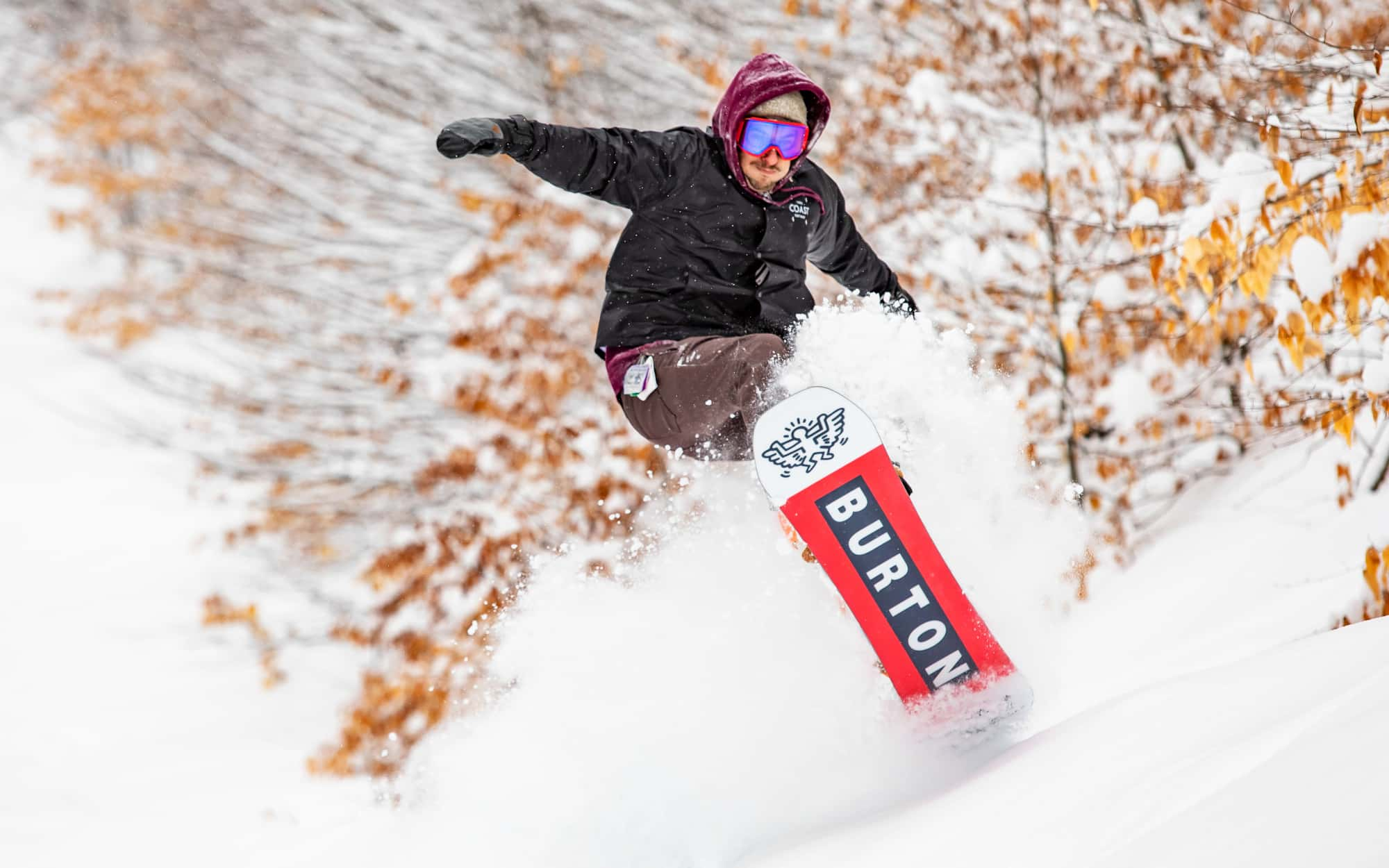 Ryan Gerard never stops thinking, and more importantly to his business enterprise, he never stops innovating. This weekend, Gerard, the long time owner of Third Coast Surf Shop headquartered in downtown St. Joseph, will launch his first ever snowboarding collection with an inaugural "Powder and Chowder" event in the central business district.
On Saturday, November 9th, from 5 pm to 7 pm, Third Coast Surf Shop, located at 212 State Street in St. Joe, will host the event to celebrate the launch snowboarding in the house. In keeping with the event name, Zoup! of St. Joseph will be on hand providing chowder throughout the evening.
The event will showcase the new Third Coast Surf Shop Snowboarding Collection, featuring snowboards and related gear for men, women, and kids from brands such as Burton, CAPiTA, Arbor, Union Binding Company, ThirtyTwo, and Vans, all available at the Third Coast Surf Shop St. Joseph location as well as online at the link below:
For a limited time, customers can take advantage of early-season discounts up to 20-percent on qualifying snowboarding purchases.
Third Coast Surf Shop Founder and President Ryan Gerard says that adding snowboarding gear to the store was "a natural fit," as many of the store's customers are avid snowboarders. Ryan and Sam Hill, manager of the St. Joseph location, have 40 years of combined snowboarding experience, including working in the snow industry, and each spend much of their winter free time snowboarding with their families.
Ryan says, "Over our 14 years in business, customers often asked us about selling snowboards, and now we're looking forward to helping them find everything they need to ride." He adds, "We hope the community sees us as a year-round resource for adventures on and around the Great Lakes, whether you want to surf, skate, or snowboard."
The festivities will also include a screening of a new snowboarding film, and select items in the store will be marked down during the event.
For more information about "Powder and Chowder" or Third Coast Surf Shop, you can call 269-932-4575 or visit online at: thirdcoastsurfshop.com.
Third Coast Surf Shop was started by Ryan Gerard in 2005 with a simple mission: To spread the joy of the surfing lifestyle through the Great Lakes and beyond. The first shop opened in New Buffalo in April 2005, followed in April 2011 by the addition of the St Joseph store, which is now Third Coast Surf Shop's flagship location. The first surf shop of its kind in the Midwest, Third Coast Surf Shop has been featured in national media, including The CBS Early Show, NBC's The Today Show, The Weather Channel, Newsweek, The New York Times, and National Public Radio.
Third Coast Surf Shop serves the Great Lakes surfing community with more than 60 in-stock surfboards, wetsuits designed for year-round lake surfing, and accessories, plus services such as surfing lessons, board rentals, and kids' beach day camps. Customers can also find gear for snowboarding, skateboarding, skimboarding, stand-up paddleboarding, and sandboarding.
Along with hard goods, the shops carry clothing and accessories from brands such as Patagonia, Quiksilver, Roxy, Vans, Burton, and Reef, plus surfing- and Great Lakes-themed merchandise. Third Coast Paddling, an extension of the Third Coast brand, offers hourly kayak and stand-up paddleboard rentals and group outings in New Buffalo and St. Joseph/Benton Harbor.