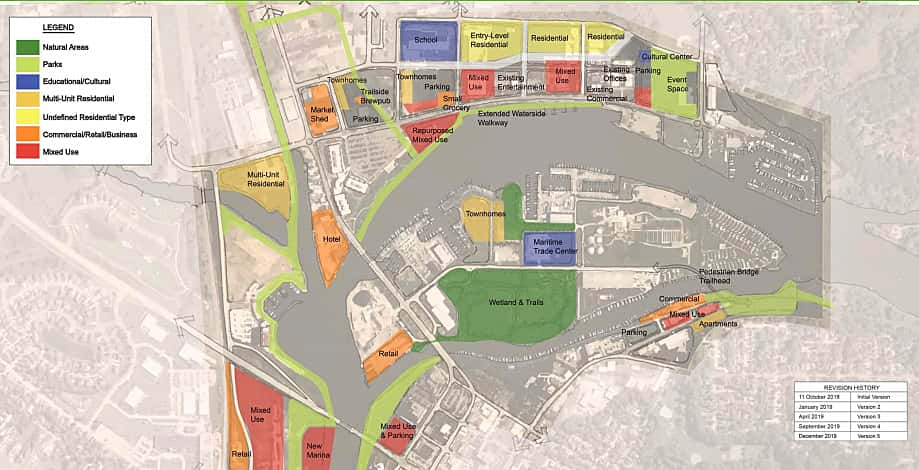 The New Year of 2020 could be a significant turning point in the dream of creating a dramatically improved waterfront presence in the 728 acre study area that has been under scrutiny for enhancements for several years now.
After tons of planning, community input from people from all walks of life, sketches, drawings, maps, dreamscapes and more, the goal of the Twin Cities Sustainable Harbors Initiative is to facilitate the development of long-term, sustainable strategies that enable the communities of St. Joseph, Benton Harbor and St. Joseph Township to maximize the benefits of the local harbor and waterfront.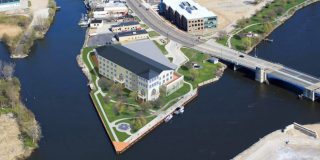 Studies funded by the Michigan Department of Environment, Great Lakes, and Energy (EGLE) through the Michigan Great Lakes Protection Fund are leading to more detailed discussions and collaboration between the three municipalities. In fact, the City of St. Joseph will take another look at the plan tonight in preparation for a hoped for joint meeting of all three communities later this month.
Twin Cities Harbor Conservancy and local municipal leadership invited the project studies to be undertaken. The Harbor Conservancy is a group of leaders from local governments, businesses, industry, and citizens. The Harbor Conservancy has provided an ongoing forum to discuss harbor related issues and to prioritize implementation projects.
The City of Benton Harbor and the St. Joseph Township Board of Trustees have both approved a resolution calling for the joint session on the evening of Wednesday, January 22nd to consider further advancement of the plan. St. Joe takes up that resolution at City Hall tonight.
The map shown above details some of the potential projects for everything from a Trailside Brewpub and Benton Harbor Market Shed both near Riverview Drive, to an additional new marina development where the former St. Joseph water tower once stood and another inner harbor hotel and restaurant across from the Inn at Harbor Shores and even a sizable mixed-use parking structure and commercial space where the Berrien County Courthouse has a surface lot presently.
You can see the full detail of the project and potentials for the harbor by clicking the link below:
https://www.michiganseagrant.org/wp-content/uploads/2019/11/TC-20191014-FINAL.pdf
To see a brief view of each of the potential projects mentioned above, as pulled from the more comprehensive report, click this document link: