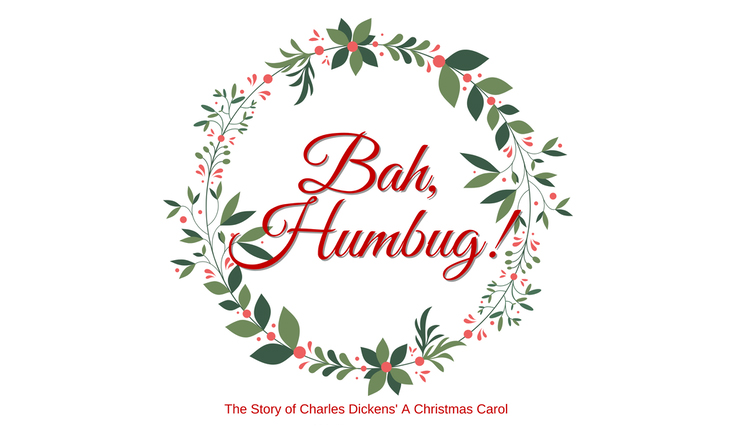 Even the best among us might be inclined to declare "Bah, Humbug!" in a year of ongoing pandemic across the nation, but locally, the Twin City Players hope to make the best of a bad situation as they celebrate the holiday season with their next online event by the same name.
Twin City Players will present Bah, Humbug!, the story of the timeless Charles Dickens' A Christmas Carol based on the BBC 1994 abridged dramatic reading. The long-running theater group invites everyone to usher in the holidays with the TCP production, based on Dickens' own dramatic readings. From the mid-1850s until 1870, Dickens traveled worldwide giving public readings of his story to highlight the plight of the poor and unfortunate.
The best part of a virtual performance such as this is that you can actually join the fun in either your holiday best or your pajamas. The TCP performance will air in the run-up to Christmas, premiering December 20, 2020 at 2 pm, on TCP's Facebook page at this link: https://www.facebook.com/twincityplayers.
The production will also be available at the TCP website, http://www.twincityplayers.org and on the Twin City Players' YouTube channel. Twin City Players is presenting the free virtual production as a gift to the community for their ongoing support, especially during the COVID-19 pandemic. Those wishing to support TCP may make contributions at the TCP website where donations are always appreciated and accepted.
Bah, Humbug! is directed by Larry Nielsen. The socially distanced cast and crew include:
Andrew Glisson (Scrooge, etc.)
Carol Sizer (Host/Narrator, etc.)
Kraig Kirkdorfer (Fred, Solicitors, Ghosts, etc.)
John Taylor (Set Design, Construction & Setting)
Scott Bradford (Lighting)
Jacob Holmes (Videographer & Editing)
Bah, Humbug! is sponsored by Rolfe Jenkins and Timothy's Restaurant in Union Pier, Michigan.
Formed in 1932, Twin City Players is a volunteer based nonprofit organization that strives to engage the community in quality theatre that changes lives and to be recognized for organizational excellence producing quality performances in Southwest Michigan. The TCP Playhouse is located at 600 West Glenlord Road in St. Joseph. For more information about TCP, you can call 269-429-0400 or visit online at their website listed above.