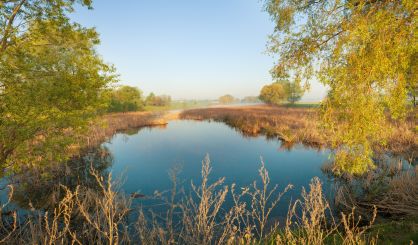 An organization that works to protect the health of the Paw Paw and Black River watersheds will hold its annual meeting next week in Lawrence. Two Rivers Coalition President Sam Ewbank tells us the group cleans up the water and monitors water quality. He says the Black River and Paw Paw River offer recreational opportunities and also are home to a wide variety of unique wildlife.
"The watersheds are a community resource that we're all responsible for," Ewbank said. "So, we're just trying to make people aware of the importance of a great feature of southwest Michigan, which is fresh water, and keeping it that way."
The Two Rivers Coalition's annual meeting will be next Wednesday at 7 p.m. at the Van Buren Conference Center in Lawrence. Ewbank says the meeting will have two guest speakers. First will be a representative of the Pokagon Band of Pottawatomi who will talk about efforts to preserve the Dowagiac River. Next will be Michigan Lakes and Streams Association Director Melissa DeSimone, who will talk about the environmental effects of boating. Everyone is welcome, and there will be a virtual element for the meeting.