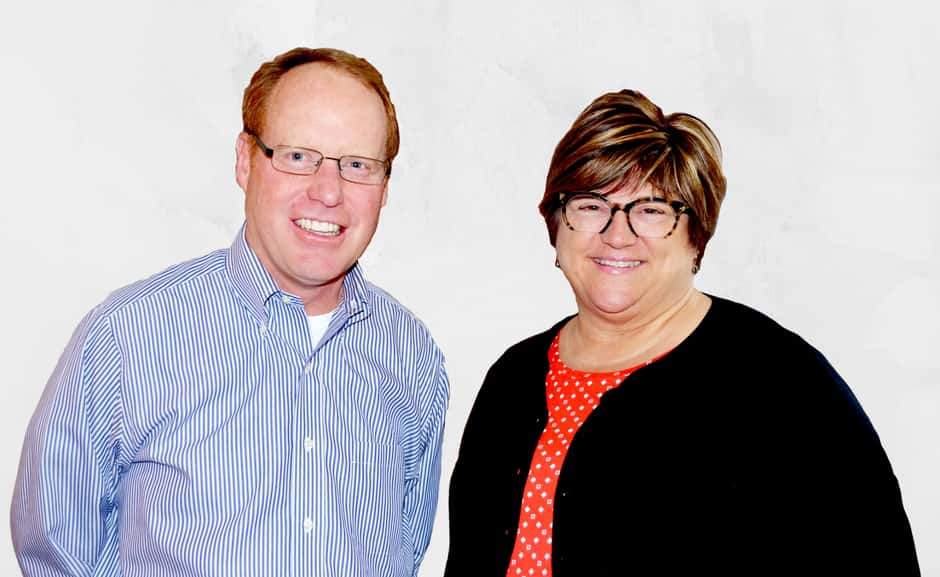 Having a dynamic leader for a local organization is a tremendous asset. When that leader is also recognized, valued and engaged at the national and international level it's an absolute bonus for the entire region. Such is the case with the work of the United Way of Southwest Michigan's staff and volunteers who are being recognized well beyond the local level.
Andy Janson, the President & CEO at Hanson Logistics, is Chair of the United Way of SW Michigan Board and now entering his 2nd year as the Chair. In addition to the work he's doing here in Southwest Michigan, Janson is part of United Way Worldwide's Board and CEO Advisory Group that counsels and serves as ambassadors for local Board and CEO development and engagement in pursuit of higher-performance.
The United Way network is comprised of more than 1,800 local chapters in 40 different countries and territories across the globe. As a result of his leadership, Janson is serving as a champion for United Way's work at a local, national, and international level, providing his vision and guidance in building a stronger network where all chapters have the ability to thrive.
United Way of SWM President Anna Murphy tells us, "United Way Worldwide wants to help build the network, so they've created this Advisory Group, and UWSM is one of a handful of United Way's in the United States that was asked to be a part of that." She adds, "Andy is a great representative of the work we do locally, and his experience and expertise will certainly make a big impact at this higher level, and I'm excited to partner with Andy and UWW on such amazing work."
New to the UWSM board in 2018 are: Hilda Banyon (retired from Chemical Bank), Zack East (Mid-West Family Broadcasting), Chris Hardy (Plante Moran), Randy Hendrixson (DPM Events & Berrien County Record), Brent Holcomb (Lewis Cass ISD), James Petro (American Electric Power), Emily Szymkiewicz (United Federal Credit Union), and Casey Tubman (Whirlpool Corporation).
Janson says, "It is work outside of work, but it doesn't feel like it. Especially with what this board is trying to do for the community." He adds, "There are very few organizations that exist that impact as many people as United Way does. In Southwest Michigan last year alone, it was over 56,000 individuals. It's a no-brainer for me to be involved."
This is the entire list of the 2018 UWSM board members:
Andy Janson, Board Chair — Hanson Logistics
Ann Cardon, Vice Chair — St. Joseph Public Schools
Chris Hardy, Treasurer — Plante Moran
Dave Doetsch, Secretary — Mid-West Family Broadcasting
Casey Tubman — Whirlpool Corporation
Zack East — Mid-West Family Broadcasting
Megan Yore — Lakeland Health
Jay Fettig — North Pier Brewing Company
Jim Keppler — Whirlpool Corporation
Ontaygo Johnson — Kinexus
Hilda Banyon — Retired, Chemical Bank
Randy Hendrixson — DPM Events & Berrien County Record
Brent Holcomb — Lewis Cass ISD
Nermina Kamencic — Gast Manufacturing Inc.
Thomas Atkinson — Southwestern Michigan College and Lewis Cass ISD
James Petro — American Electric Power
Emily Szymkiewicz — United Federal Credit Union
Kimberly Vincent — 1st Source Bank
In addition, UWSM has released their Annual Report for 2017. The report shares UWSM's goals and results in the areas of Education, Income, Health and Basic Needs. It also highlights total volunteer hours, dollars leveraged through state and federal grants, and total individuals served. From 2017, it was estimated that between the dollars raised, volunteers mobilized, and dollars leveraged, United Way services equaled an estimated $7,526,319.  The entire report can be accessed through UWSM's website by clicking the link below:
http://www.uwsm.org/yourimpact  
United Way fights for the health, education and financial stability of every person in southwest Michigan. They do this by Living United. By forging unlikely partnerships. By finding new solutions to old problems. And by mobilizing the best resources. To join the fight, visit www.uwsm.org.
Shown in the photo accompanying this story on Moody on the Market are Andy Janson, Board Chair and Anna Murphy, President of United Way of Southwest Michigan.