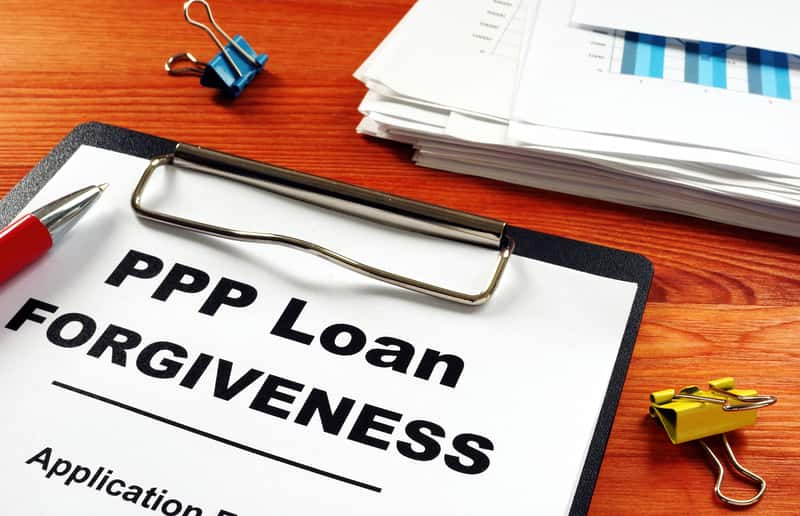 The federal lifeline tossed to many businesses across Michigan's Great Southwest and, for that matter, across the nation, is in the news again as Congressman Fred Upton and a Pennsylvania colleague have introduced bipartisan legislation that would expedite the forgiveness provisions of the Paycheck Protection Program on some of the smallest of those loans.
Upton and Congresswoman Chrissy Houlahan, a Pennsylvania Democrat, have today introduced a plan to expedite forgiveness on loans of $150,000 or less. Their proposed Paycheck Protection Small Business Forgiveness Act would streamline the process for certifying compliance with PPP requirements and expedite the loan forgiveness process for small businesses.
Upton says, "The Paycheck Protection Program has certainly been a lifeline for many small businesses and employees across southwest Michigan and around the country. Our office has worked hand-in-hand on the PPP with a number of small businesses and lenders to help protect countless jobs." He notes, "In Michigan alone, 121,000 loans totaling more than $16 billion have helped keep 1.5 million employees on the payroll," and adds, "But, as much as we all wanted the COVID-19 crisis over by Easter, that was not the reality, as the country, workers, and our small businesses continue to face a number of challenges. I look forward to working with my colleagues on both sides of the aisle and the Senate to get this done."
Congresswoman Houlahan says, "In order to successfully rebuild our economy, Congress and the Administration need to be doing everything we can to help our small businesses weather this COVID-19 crisis," and adds, "In our office, we have worked alongside our small business community to help secure loans, increase access to capital for minority- and women-owned businesses, and improve transparency into the Paycheck Protection Program. I'm proud to partner with Representative Upton to help the more than 15,000 small businesses in my community who have received loans of $150,000 or less quickly and effectively navigate the forgiveness process. I will continue to reach across the aisle to support our small businesses in our community, Commonwealth and country during these uncertain times."
Dave Adams, President and CEO of the Michigan Credit Union League, says, "Michigan's credit unions have originated over 10,000 PPP loans to very small businesses hardest hit by the COVID recession. We applaud Congressman Upton's tireless leadership on the enabling legislation. Without his early engagement with our industry, we would not have been prepared to participate at these levels," and adds, "The loan forgiveness legislation will give both small businesses and their lenders the assurance that these small PPP loans will be automatically forgiven, thereby relieving significant risk and stress to all involved."
T. Rann Paynter, President and CEO of the Michigan Bankers Association, has also weighed in on the issue, saying, "We are grateful for Congressman Upton's leadership introducing the bipartisan legislation expediting the process and provide for a one-page forgiveness application form for PPP loans of $150,000 or less. Michigan's banks originated over 101,000 loans working around the clock to meet the needs of their small business customers," and concludes, "The legislation will give the small business community relief from significant risk and stress through the loan forgiveness process."
Matt Haller, the Senior Vice President of Government Relations and Public Affairs of the International Franchise Association, tells us, "IFA supports this bipartisan legislation, which would be a benefit to many of America's franchise small businesses," and adds, "This streamlined option would lessen paperwork and overhead costs for the smallest PPP loan recipients in the country, allowing them to spend more of their limited resources on safely serving their customers and communities."
According to SBA data, approximately 86-percent of the businesses currently participating in the PPP have received loans of $150,000 or less, indicating that this program is reaching many of the region's and nation's smallest businesses. Current PPP authorities allow small businesses to apply for full or partial forgiveness of their loans, provided they used the funds appropriately.
The Paycheck Protection Small Business Forgiveness Act would:
Apply only to recipients of PPP loans of $150,000 or less.
Require SBA to quickly create a one-page online or paper form for eligible small businesses to certify to their lender that they have met the requirements of the program.
Ensure that the form includes an optional checklist for the small business owner to indicate whether they have spent 60-percent or more on payroll costs or less than 60 percent due to issues with rehiring (pursuant to the PPP Flexibility Act).
Require that the form include a way for borrowers to submit demographic information, at their discretion.
Prohibit Members of Congress, their families, and senior Executive Branch members from benefiting from this "expedited forgiveness" mechanism. Such businesses would remain eligible for forgiveness under the original requirements of the program.
Include an optional mechanism for borrowers to submit demographic information.
This legislation is the House companion to the bipartisan Paycheck Protection Small Business Forgiveness Act in the Senate (S. 4117).
The PPP was implemented as part of the CARES Act, which was passed by the U.S. House of Representatives and signed by President Trump at the end of March. The PPP is a loan program designed to provide a direct incentive for small businesses to keep their workers on the payroll.
Full text of the Paycheck Protection Small Business Forgiveness Act can be found at this link: