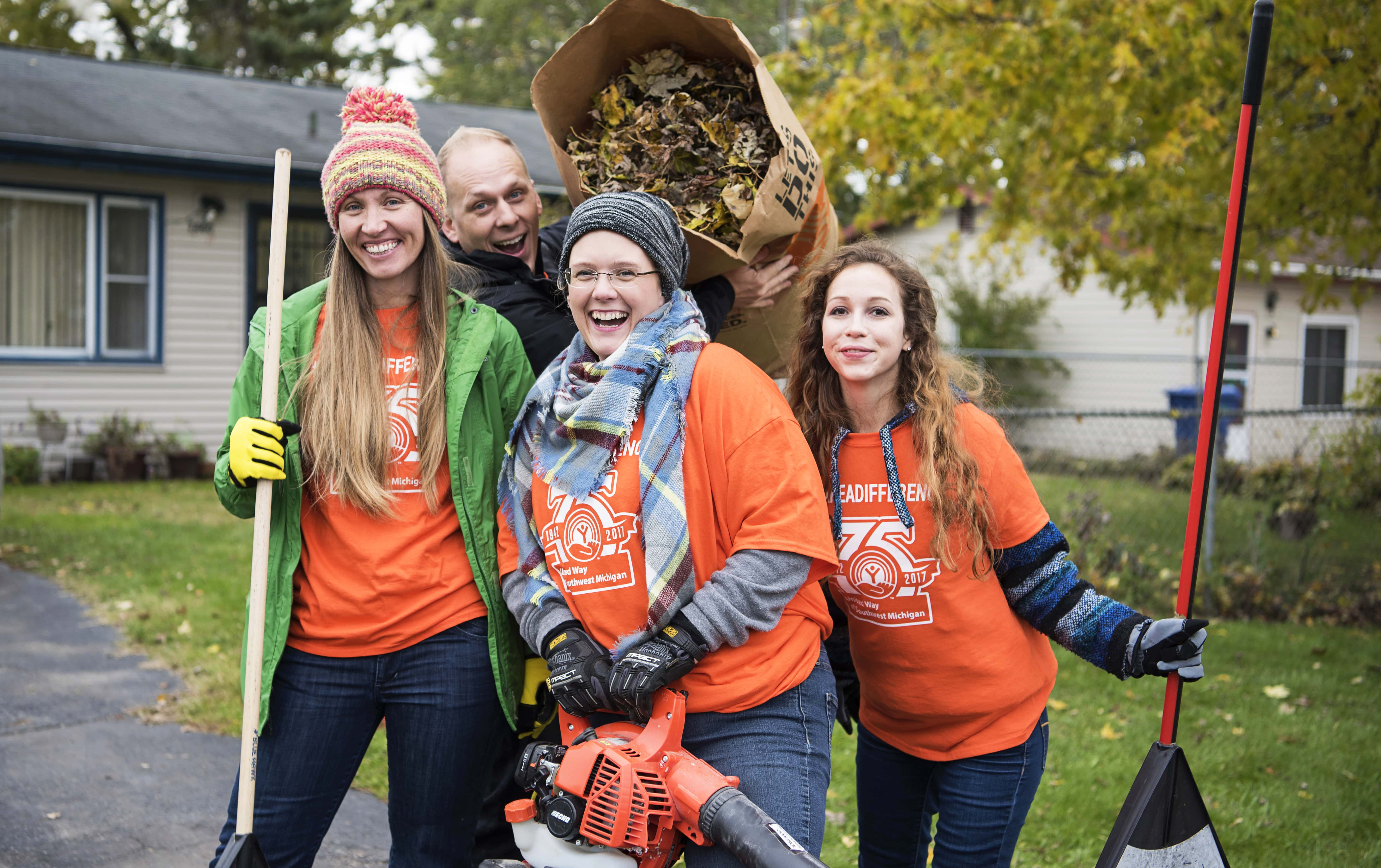 They used to call it simply a Day of Action for Seniors, but somewhere along the way all of that leaf-raking led to a considerably more colorful moniker, so the all new "Rake-A-Difference" Day will continue to mobilize lots of volunteers to help seniors in Michigan's Great Southwest prep for winter with some free fall yardwork.
Everyone knows that before winter hits, raking your yard and cleaning out your gutters is a vital step to ensuring spring snow melt does not cause water damage to your home or lawn. However, many area seniors try to accomplish this work on their own, and that places them directly at risk for falls and serious injury. So, United Way of Southwest Michigan is inviting the entire community to give them a helping hand when prepping for winter, by signing up now for their 8th annual Day of Action for Seniors — now known as Rake-A-Difference Day.
On Thursday, November 8th, hundreds of area volunteers, working as teams, will help seniors in Berrien and Cass Counties rake and bag leaves and clean gutters as part of United Way's 8th annual Day of Action for Seniors. The service is FREE of charge and serves seniors, age 60 and older, who are physically unable to perform yardwork and can't afford to pay for services. Seniors are helped on a first-come, first-serve basis, dependent on the number of volunteers recruited.
United Way of Southwest Michigan President Anna Murphy recognizes, "It's very tough for many people in our community to winterize their homes, and this gives us one day to make a big difference."
In 2017, the event saw more than 720 volunteers help over 230 senior citizens. Both seniors in need of help and volunteers can sign up at the link below from now through October 12th. Here's the link:
http://uwsm.org/rakeadifference
Major sponsors of this great public assistance include:
The Home Depot Foundation – Store #2768
AEP, D.C. Cook Plant
French Paper Co.
Gast Manufacturing
The McLoughlin Family Foundation
Other sponsors helping Rake A Difference are:
Andrews University
Chemical Bank
Hastings Mutual Insurance Co.
Kemner Iott Benz
Kinexus
Lindberg/MPH
Niles Precision Company
Plante Moran
Silver Beach Pizza
United Federal Credit Union
Vail Rubber Works
United Way of Southwest Michigan fights for the Health, Education and Financial Stability of every person in every community. They have the influence and relationships to make sustainable change a reality. By harnessing resources from corporate, nonprofit and public partners, they provide immediate assistance to the most vulnerable populations in the community while addressing the root causes of the community's longstanding challenges and changing lives for the better.
To join the fight—through giving, advocacy and volunteering—visit online at www.uwsm.org.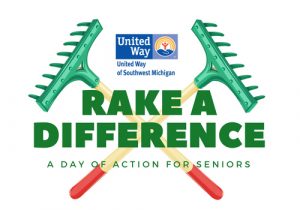 In the photo accompanying this story on Moody on the Market, as provided by United Way of SWM are, (from L to R): Cynthia Myers, Matthew Shine, Sarah Clemons, and Abigail Tippin (all from Lakeland Health).  They were winners of the 2017 #RakeADifference Volunteer Photo Contest.