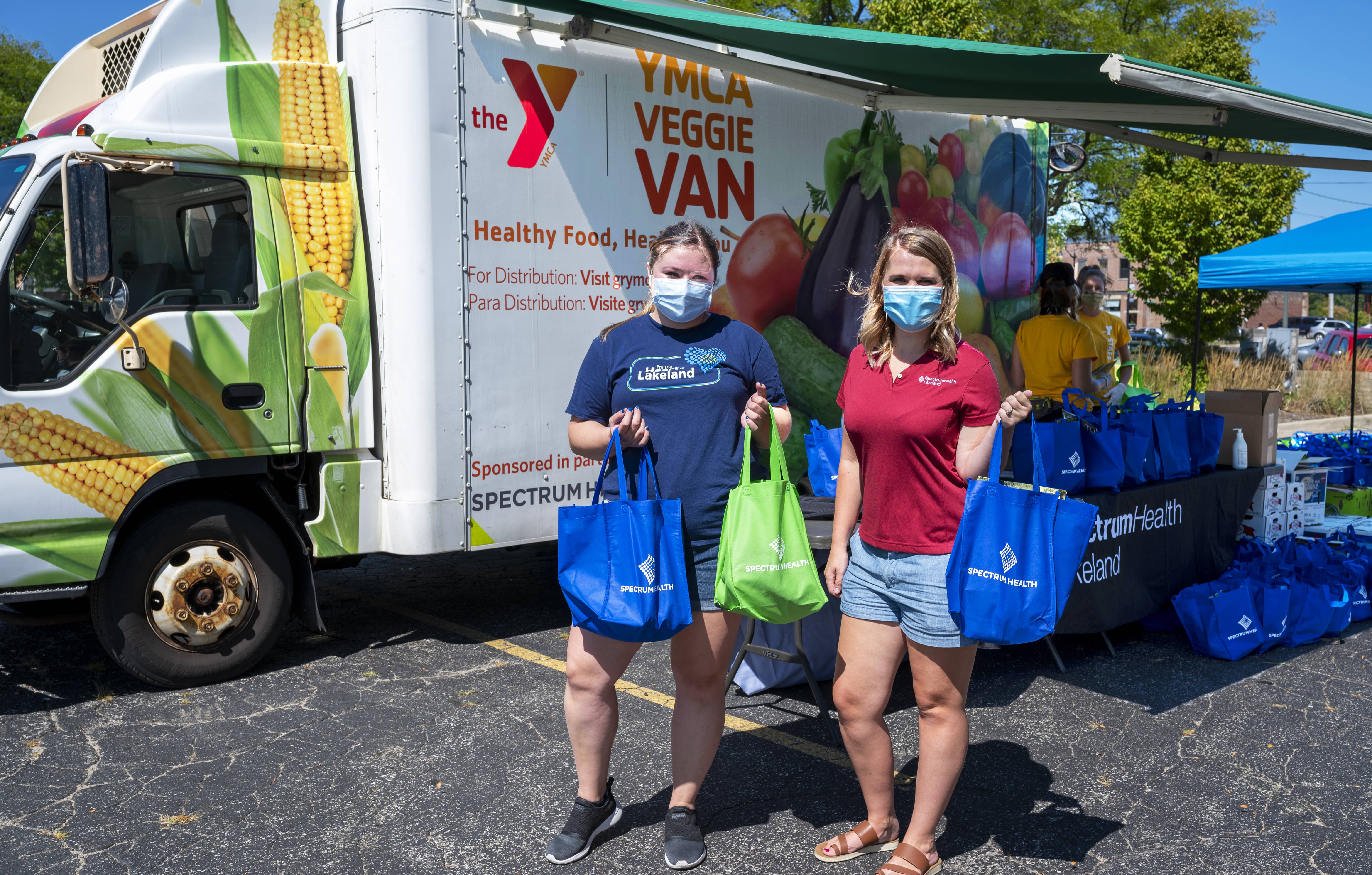 Benton Harbor families struggling to put fresh fruits and vegetables on the dinner table will get a helping hand several times in the next week thanks to the Veggie Van.
The Veggie Van, a mobile farmer's market featuring locally grown, top-quality fruits and vegetables, will make multiple stops in Benton Harbor to offer free, healthy foods and nutrition information. A total of 100 bags will be handed out at each event on a first come, first serve basis.
The first event will take place from 2 pm to 3:30 pm this Friday, May 21st at the Center for Better Health, located at 100 W. Main Street in Benton Harbor. Bags will be distributed drive-through style and participants are asked to remain in their car to ensure proper social distancing. Free personal protective equipment kits will also be available for community members.
A second event will be held in partnership with the Berrien County Health Department during a COVID-19 vaccination clinic on Tuesday, May 25th from 10 am to 11:30 am at McCoy's Memorial Church, located at 840 Union Avenue in Benton Harbor. Community members interested in being vaccinated during that event can register online at http://bchdmi.org/covid19. Walk-ins will also be accepted the day of that clinic while supplies are available.
The goal of the Veggie Van is to ensure that fruits and vegetables are available to people who otherwise have limited access to fresh produce. The program is made possible through the generosity of Spectrum Health and the YMCA of Greater Grand Rapids in partnership with Spectrum Health Lakeland and the YMCA of Greater Michiana. For a complete list of upcoming Veggie Van stops in Berrien County, you can visit http://spectrumhealthlakeland.org/events