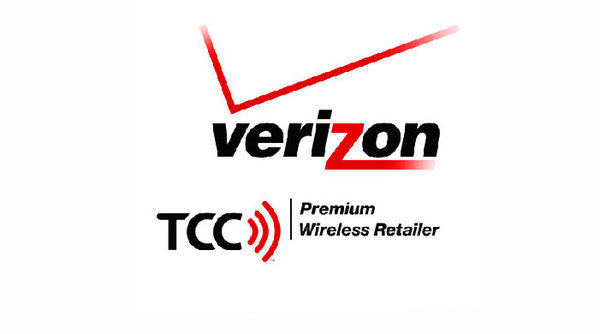 While "super-sizing" things isn't always the best route for your belt line, it's a great line-reducer for space-crunched retailers like the St. Joseph TCC Verizon store which has moved to new quarters in the Southtown neighborhood. The store will conduct a Grand Opening on Friday at noon.
The new Verizon Premium Wireless Experience Center is literally yards away from the older, smaller quarters in St. Joe, and can be found at 2015 Niles Road offering an entirely new experience, amid considerably larger displays showcasing the company's products. The store was super-sized to more than double the space it previously was housed in across the parking lot.
Scott Moorehead is Chief Executive Officer of TCC. He voiced great excitement in welcoming local residents to his newest wireless store, saying, "Shopping at TCC provides customers the opportunity to receive exemplary customer service from our expert staff."
The new Verizon Wireless store from TCC offers guests "the ultimate experience in interactivity while shopping for wireless devices, accessories and home solutions, and is designed as a destination for guests to get hands-on with the latest wireless devices."
Friday's noon-hour Grand Opening will feature a ribbon-cutting ceremony hosted by Cornerstone Chamber of Commerce during which TCC will donate $500 each to the Humane Society of Southwestern Michigan, the Boys & Girls Club of Benton Harbor, and Child & Family Services of Southwest Michigan.
TCC is the largest Verizon Premium Wireless Retailer in the nation. The company was founded in 1991, and is guided by its Virtuous Circle of Success, a belief that employees, customers and communities matter equally. Through the nationally-recognized Culture of Good movement, TCC gives back to nonprofit organizations in each community where it does business. In addition to contributing monetary donations, employees volunteer their time to help address the greatest needs of local organizations.
TCC operates more than 700 locations in 38 states from coast-to-coast.
Work crews at the new shop in St. Joseph worked throughout the entire fall and into winter on the build-out process. The full-service sales center for iPhone and Android platform smartphones, tablets like the iPad and others, also offers satellite service from the DISH Network and Comcast Xfinity. Customers can also find a broad array of accessories from cables and cases to custom-designed micro-fiber cleaning clothes which double as a student fundraiser for the Riley Children's Foundation.
One unique amenity of the popular store is their Redux machine which can successfully save a mobile phone that has been accidentally dropped into the lake, a pool, the toilet, or any other water source. In generally less than an hour, the Redux machine will combine vacuum pressure and heat to remove 100-percent of the liquid in order to revive your device and get you back in business.
The public is invited to the Grand Opening on Friday at noon in the Southtown neighborhood of St. Joseph, alongside Pizza Hut.