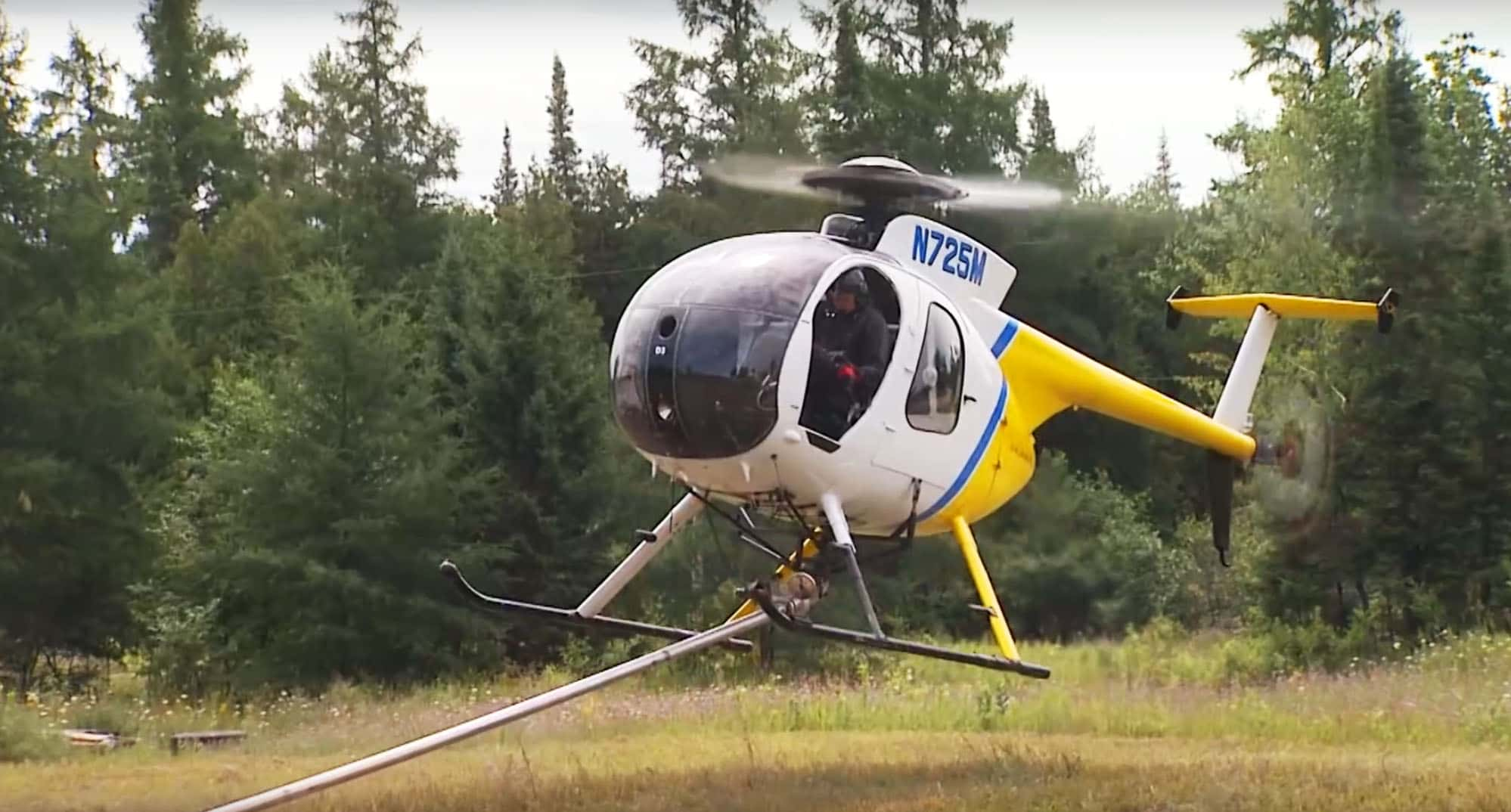 Don't be alarmed if you see low flying helicopters with long vertical booms near Indiana Michigan Power lines starting next week. Utility officials tell us that crews will be trimming trees around transmission power lines in both St. Joseph and Van Buren Counties beginning next Monday, October 15th.
I&M says that the work is routine maintenance to remove overhanging branches that can interfere with service reliability and they are potential safety hazards.
Trimming of the tree branches will take place over several days, weather permitting, during the time-frame of 8am until 5pm daily but only near transmission power lines for I&M and American Electric Power Company.
I&M has contracted with Aerial Solutions Inc. of Tabor City, North Carolina to perform the work using a helicopter tree-trimming saw. The tree-trimming tool is suspended beneath a helicopter by a vertical boom that has multiple motor power saw blades attached. The helicopter will fly at tree-top heights while working. The aerial trimming is faster and more easily reaches areas that are away from roadways than traditional tree-trimming crews using ground equipment.
I&M is committed to balancing the importance of trees with the equally important need to deliver electricity safely and reliably. Customers with questions should contact I&M at 800-311-4634.
Indiana Michigan Power (I&M) is headquartered in Fort Wayne, and its 2,450 employees serve more than 593,900 customers. More than half of its generation is emission-free, including 2,278 MW of nuclear generation in Michigan, 450 MW of purchased wind generation from Indiana, 22 MW of hydro generation in both states and approximately 15 MW of large-scale solar generation in both states. The company's generation portfolio also includes 2,600 MW of coal-fueled generation in Indiana.
The photo of an Aerial Solutions, Inc. aircraft taking off and lifting one of the vertical saw booms from the staging area is courtesy of Aerial Solutions, Inc, and depicts the type of aircraft that could be used in operations beginning next week, but does not necessarily match in every detail the helicopters slated for action in our area. It is provided for illustration purposes only.