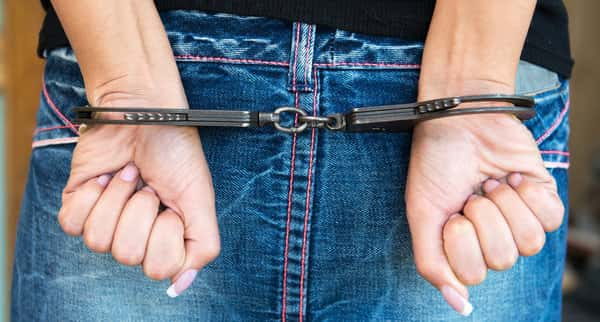 A 16-year veteran Berrien County Trial Court employee faces multiple felony charges following her arrest stemming from incidents following the July 11th courthouse shootings that rocked the community. Berrien County Prosecutor Michael Sepic reports that 35-year old Jessica Holmes of Eau Claire developed a relationship with a man who was on probation and reporting to her in her role as Program Coordinator for the Swift & Sure program.
Holmes is charged with Delivery of a Controlled Substance, a 20 year maximum; Criminal Sexual Conduct in the 2d Degree, a 15 year maximum; and Obstruction of Justice, a 5 year maximum. She is due to be arraigned in the Berrien County Trial Court on or before November 4, 2016 at 2:00pm. It appears some Berrien County Trial judges are disqualifying themselves from involvement with the case.

The charges stem from Holmes' employment with the Berrien County Trial Court as a Swift and Sure Program Coordinator. Holmes, who has been with the trial court dating back to the year 2000, was recently promoted to the program coordinator position and was managing Swift and Sure probationers. Swift and Sure is a probation status in which probationers, those convicted of felonies and placed on probation, are selected for a state funded program designed for defendants who were likely on their way to prison to be given a second chance to succeed on a local probation term.

It is alleged that Holmes developed her relationship with a Swift and Sure probationer after the Berrien County courthouse shooting of July 11. Both Holmes and the probationer were actually in the courtroom at the time of the courthouse shootings that resulted in the murders of Berrien County Court Bailiffs Ron Kienzle and Joe Zangaro.
The charges against Holmes stem from several allegations, including allegations that she delivered a drug, Norco (a schedule II controlled substance), to him to sell on her behalf; that she had a sexual relationship with him, an act prohibited due to her employment with the county while he was a probationer; and that she provided him with confidential scheduling information by which he was to be drug and alcohol tested for the Swift and Sure program.

Sepic reminds us that the charges are merely accusations at this point and the defendant is presumed innocent until and unless proven guilty.