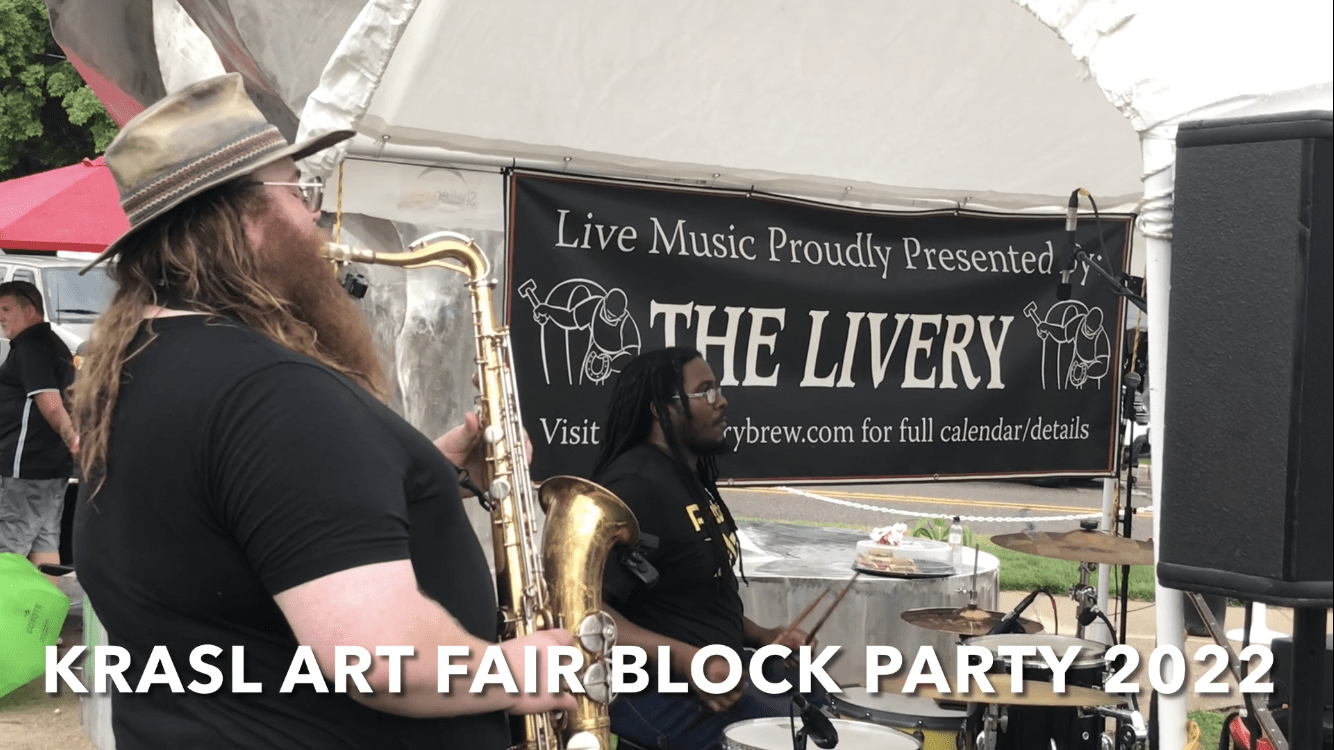 To say the musicians downtown St. Joseph on "rocked the block" Friday night wouldn't exactly be accurate – it was more of a musical serenade.
Michigan musicians Saxsquatch, The Lasso, Jordan Hamilton and Grayson Nye welcomed artists and eased residents into the weekend with a psychedelic blend of jazz, hip hop, soul, funk and electronic music on the Oval Lawn at Krasl Art Center ahead of the 60th Art Fair on the Bluff this weekend.
Even with a brief rain delay, guests were treated to several hours of music presented by The Livery, which also provided beer for the party. Round Barn Winery provided wine, while Larks Girls BBQ and Lost Coast Shaved Ice food trucks were the food vendors.
Watch highlights of the evening of music below.
By Ryan Yuenger, MOTM Contributor