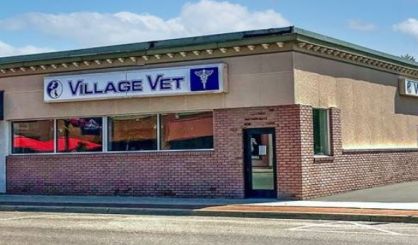 Village Vet of Stevensville is preparing to celebrate one year of being in business. The clinic has released the follwing:
Village Vet is celebrating their first anniversary! A HUGE thank you to an amazing staff and clients who have made our first year in business a success. We are so happy to be a part of the Stevensville and the SW MI community. Please come help us celebrate with cupcakes and a daily gift basket raffle June 26th 2022 to June 30th 2022. As a reminder our hours are Sunday 12-6 and M-W 8-6 and Thursday 9-3. We are closed for lunch from 1-2 on Monday and Tuesday 12:40-2:40 on Wednesday June 29th. The coming second year will be bringing even more to Village Vet, please stay on the lookout for our new services that we will be offering in the next year. Thank you again to our wonderful clients, pets, and staff. Without you, Village Vet couldn't be. Thank you.
Photo taken from the Village Vet Facebook page.