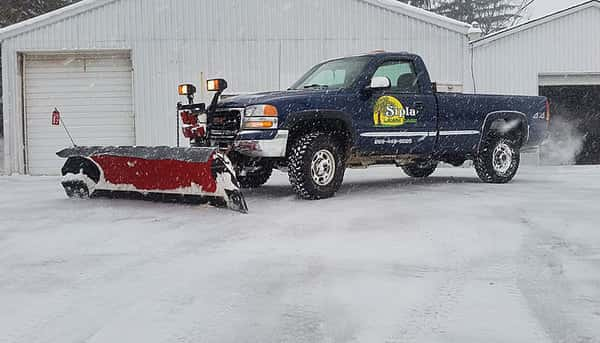 Andrew Sipla of Watervliet may well have cast his career at the ripe old age of 14 when he first began mowing his neighbor's lawns and shoveling their sidewalks. While those tasks are often the last things that teen-aged boys want to engage in, Andrew not only enjoyed being outdoors, the money was a nice sidebar benefit along the way. His mother, Insurance Agent Jennifer Sipla certainly appreciated the benefit of having the best looking lawn in the neighborhood, too.
Fast forward to 2016 and Andrew is now 20-years old and continues to set a torrid pace with his entrepreneurial business of Sipla's Lawn Care, based in Watervliet. In fact, from 2014 to 2015 Mr. Sipla literally quadrupled his business. It wasn't without a tremendous amount of sweat equity, however, inasmuch as last summer he worked from sun-up to sun-down seemingly seven days a week for a broad array of corporate, commercial and residential clients. He tells me that he logged at least 90-hours per week all summer long.
Sipla's talents are many and varied. During the winter time he's found a little more time for planning thanks to the milder weather, but that could all change in the next 24-hours with the forecast calling for potentially 8 to 12 inches by the end of Thursday, because his winter service line is snow plowing and snow removal.
Sipla recently purchased a 5,000 square foot building to house his business at the corner of Red Arrow Highway and Hennessey Road in Watervliet — 4070 Hennessey Road — where he maintains his office, shop and equipment storage. He has already amassed a fleet of three trucks and multiple commercial mowers, and will likely end up hiring additional help coming into the spring and summer seasons to keep the pace.
Sipla's Lawn Care covers the region from Stevensville to Hartford and he performs regular lawn care maintenance on a contractual basis with most clients, while snow-plowing can be achieved on an on-call basis. His business handles mowing, trimming, edging, mulch placement, rock installation, borders and he has even fully seeded several new lawns, planting from scratch after leveling and prep for the new lawn, and crafted landscape elements like brick terraces and more.
Interested parties can contact Andrew by phone for services at 269-449-9025. You can also follow his business on Facebook.
Based on the pace of growth he has already witnessed, as well as interest shown from new clients coming on line, Sipla says he expects to literally quadruple his business again in the year ahead, so you might do well to get to him to arrange for services before he runs out of time. His is an amazing story, to be sure.

Andrew Sipla, Owner & Operator of Sipla's Lawn Care of Watervliet…