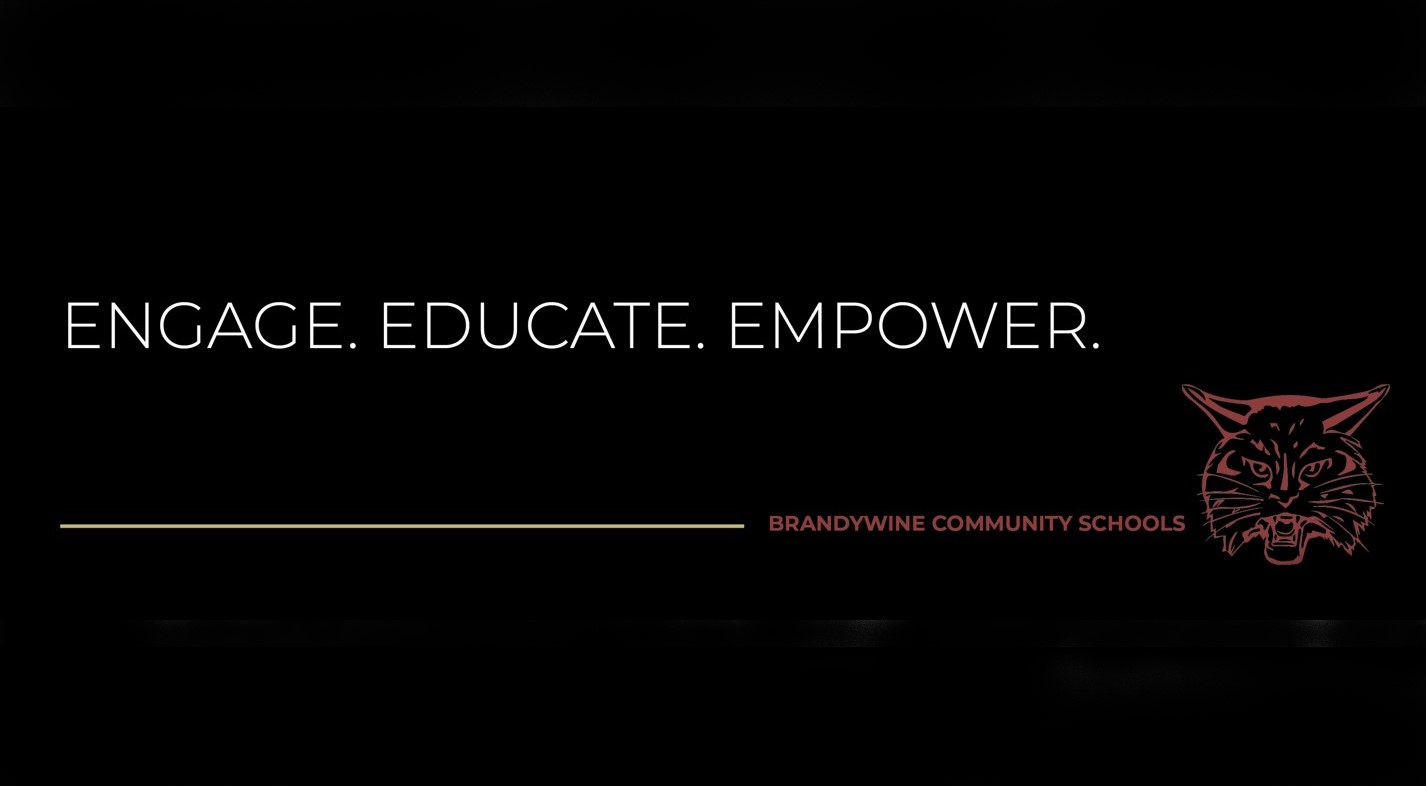 The Brandywine Community Schools Board of Education has recently come under fire from an organized group of more than 600 alumni, teachers, former administrators and district taxpayers opposed to what they see as a political agenda from a new majority of We The Parents-supported trustees.
The opposition group, known as Stronger Together, has showed up to speak during public comment at the meetings, often wearing red shirts. At a Feb. 13 meeting, more than 30 people raised concerns about books potentially being removed from the school's library, the changing curriculum, support for LGBTQ+ students, sexual education and more.
At Monday's meeting, Stronger Together showed up once again, but were not able to officially voice their concerns after the board was unable to adopt an agenda per the board's bylaws. With two members absent and two voting against the approval of the agenda, a 3-2 vote meant the agenda was not approved.
Board president Thomas Payne tried to advance the meeting anyway, but District Superintendent Travis Walker stepped in.
"Excuse me, Mr. Payne," Walker said. "To take any kind of vote, to take any kind of action, you have to have a quorum present, so [having] five people allows us to go as an action item. But the bylaws state that you have to have a quorum vote, meaning that you have to have four of the elected officials vote yes to pass a motion."
Payne initially objected, then ended the meeting with the bang of a gavel. A round of cheering and chants for board members to resign ensued from the audience, who went on to continue with prepared public comments after the meeting had officially ended.

(Image courtesy Stronger Together)
Background
A rift between Stronger Together and newly-elected board members has been brewing since they took over in January.
Newly elected board members include President Payne, Vice President Elaine McKee, Secretary Angela Seastrom and Trustee Elaine McCombs, all of whom ran on a platform supported by regional political group We the Parents.
There are also three incumbent board members – Treasurer Brian Burge, Trustee Jessica Crouch, and Trustee Holly Pomranka.
Seastrom and Burge were absent from Monday's meeting, with Pomranka and Crouch voting against the agenda after a discrepancy involving moving the March board meeting to during the school's spring break.
At the Feb. 13 meeting, Payne moved to change the meeting schedule of the board of education from two meetings a month to one meeting a month. He suggested future meetings be held the last Monday of each month, except in March, which he proposed meeting March 20.
Crouch challenged the motion, pointing out that March 20 was during Brandywine's spring break. The motion was tabled until the Feb. 27 meeting. The decision to table the item to the Feb. 27 meeting was unanimously approved during the Feb. 13 meeting.
Monday, Crouch moved to amend the agenda to bring this motion to a decision. The motion failed 2-3, with Crouch and Pomranka voting to add the item to the agenda, and McKee, Payne and McCombs voting against amending the agenda.
McCombs moved to approve the agenda as presented — without adding the tabled item. The board voted 3-2 in favor, with Payne, McCombs and McKee voting yes, and Crouch and Pomranka voting no.
Board policy 0167.1 states, "No act shall be valid unless approved at a meeting of the Board by a majority vote of the members elected or appointed to and serving on the Board and a proper record made of the vote."
To watch this meeting and any future meetings online, visit www.youtube.com/@brandywinecommunityschools