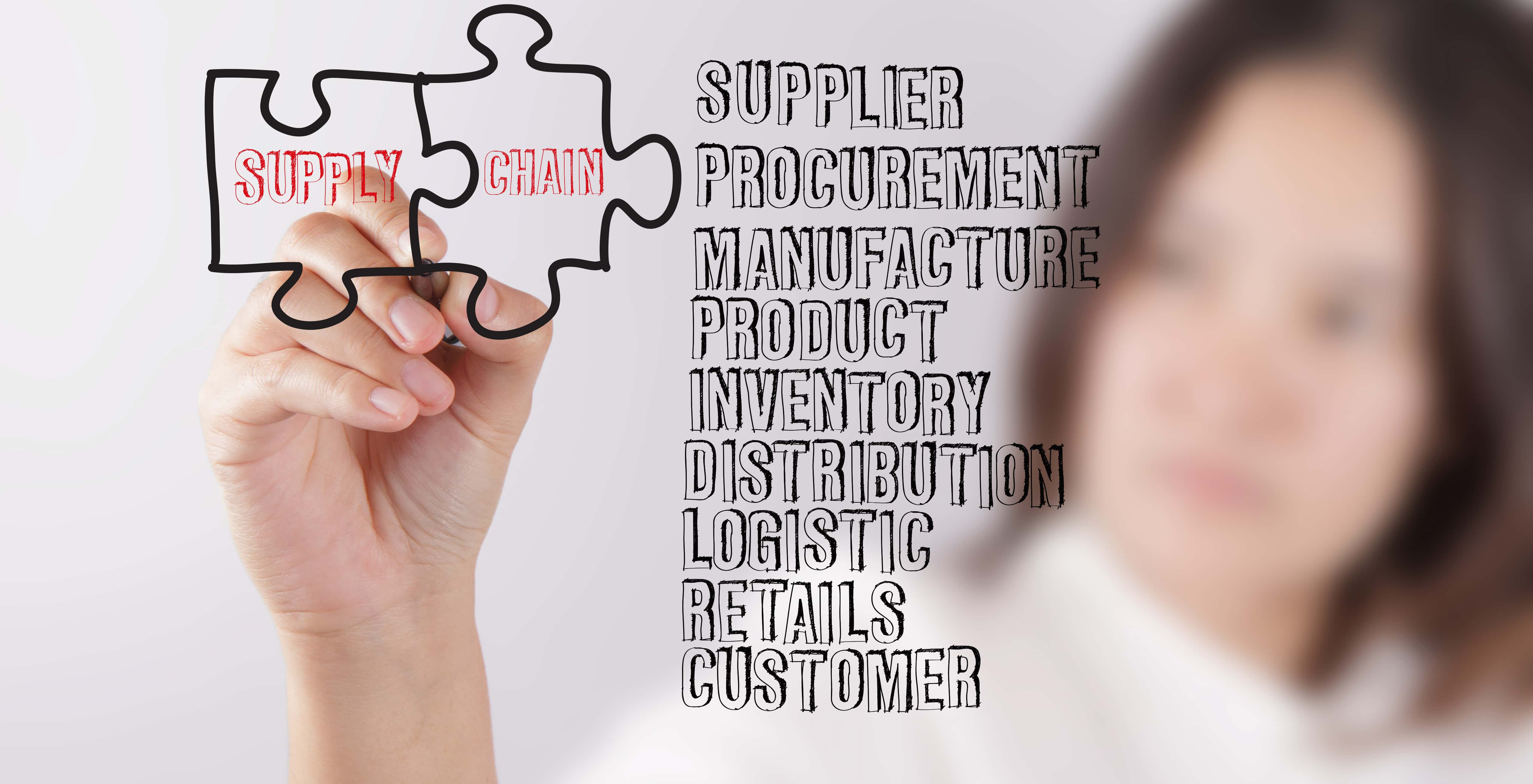 Grand Valley State University Economist, Professor  Brian Long, issues a monthly assessment of the economic outlook, based on data from West Michigan businesses he regularly surveys.  From that knowledge base, he analyzes how our region is doing compared to the nation and where we are headed.  He shares those conclusions with several leading business publications in the region, including MoodyOnTheMarket.com
Here are Professor Long's headline findings for October, followed by some excerpts from his latest update.
—   NEW ORDERS, our index of business improvement, came in at +8. The pent-up demand has been satisfied, but supply chain constraints are holding back further progress.
— At the national level, the ISM index of NEW ORDERS came in at +28, well below the 17-year high of +41 set in April, but still strong. In addition, the IHS Markit.com U.S. Composite Index (PMI) posted at 60.7, only a little below July's record high of 63.4.
— The Index of EMPLOYMENT remained positive, and rose to +27 from +19. It would be stronger if there were more people to hire.
—   Bad news for the widely publicized chip shortage. There is no end in sight at this time. Furthermore, the tech companies are reluctant to add capacity for the types of chips need for automotive.
—  Because of the chip shortage, auto sales have fallen to levels last seen in the Great Recession. The September SAAR has fallen from 18.5 million to 12.1 million. Obviously, lower production and sales have now washed backward into the automotive supply chain resulting in slowdowns or temporary stoppages for our auto parts suppliers.
— Primarily because of the aforementioned restraints, the PRODUCTION index has turned slightly negative (-1) for the first time in 14 months.
—  To attract new employees, about a third of all firms have raised their starting wage. Others are offering "signing bonuses" to avoid getting locked in to higher wages. Some economists are concerned that we could be developing a wage-price spiral leading to cost-push inflation.
—  The economy for the rest of the world remains fairly strong, despite being restricted by inflation and erratic supply chains. Most overseas firms face the same supply chain problems that we face in the U.S. The PMIs for most industrial nations remain positive, but restrained.
—  At +76, our index of PRICES is still near the record high of +85 set in March.  If things do not straighten out soon, I have a lingering fear that inflation psychology will take over like it did in the 1970's, and both industrial and domestic customers will again simply expect everything to continually cost more. This could usher in a new round of runaway inflation.
— Inventories are rising for the first time in many years. Reasons: (1) Fear of shortages that can shut down or stall operations. (2) Fear of rising prices. Our local index of Raw Materials Inventories is the highest it's been in 15 years. Historically, recessions have been caused by firms simultaneously stopping new orders and living off their inventories.
—  There are over 70 ships waiting outside the Long Beach pier waiting to unload. Union rules keep the port authorities from speeding up the process. Again, it's a problem with no end in sight.
—  Logistically, it seems that everything is in short supply and rising in price. The cost of container shipments from China has five-folded. Containers themselves are in short supply. Trucks are in short supply. Truck DRIVERS are in short supply. Certain types of rail cars are in short supply. The list goes on.
— Is the world economy overheating? If the Fed leadership is right and the current situation is "transitory," then no.  However, if the current crisis stretches very far into 2022, we have a problem.
— With shortages and rising prices everywhere, throwing 3.5 trillion dollars into the economy would be like throwing gasoline on a fire.
—  Worst case: A consumer price index number from BLS comes it at, say, 8 percent. A panic could ensue. It is the job of the Federal Reserve to guard the integrity of the dollar, and runaway inflation would demand decisive action, i.e, raising interest rates a lot sooner than planned. However, our economy has now become addicted to ultra-low interest rates, and even minor adjustments could quickly change the economic landscape.
Automotive. There is no end in sight for the on-going
computer chip shortage, and automotive customers, dealers,
and manufacturers are all growing increasingly frustrated. The
October 1 edition of Automotive News reported that light
vehicle sales for the industry fell by 12.9 percent in the third
quarter. Furthermore, the September SAAR (Seasonally
Adjusted Sales Rate) fell to 12.1 million units, down sharply
from the April SAAR of 18.5 million units. Some forecasters are
now saying that the chip shortage could last for at least
another year or even more. Leading the third quarter sales
decline was General Motors, down 33.1 percent, followed by
Ford, falling 27.6 percent, and Stellantis (Chrysler) declining
18.8 percent. Among the transplants, third quarter sales for
American Honda skidded 10.9 percent, Subaru dropped 16.5
percent, Nissan fell 10.0 percent, and Hyundai-Kia eased by 9.1
percent. On the positive side, Toyota, which claims to have
better supplier relations with their chip suppliers, eked out a
quarterly gain of 1.4 percent. However, Toyota has now
temporarily idled some factories, and sales for September were
down 22 percent. Apparently, the chip crisis has finally caught
up to Toyota. However, with sales of 566,005 units for the third
quarter, Toyota remains the industry sales leader. To the
disenchantment of some analysts, after nearly a century at the
top, second place now belongs to General Motors with 443,117
units, followed by Stellantis at 412,917. Jessica Caldwell,
Edmunds' executive director of insights, commented:
"The entire U.S. auto industry — including the Asian
manufacturers, which were doing a bit better than their
domestic counterparts until recently — is in an incredibly
volatile position right now and we are seeing inflated retail
prices across the board. It's growing extraordinarily hard to
predict who will come out on top heading into the rest of
the year, as every automaker is at the mercy of its suppliers
and challenged logistics around the globe."
West Michigan Unemployment. For Michigan, the August
(latest month available) unemployment rate edged down to 4.7
from 4.8 percent. Job postings are now at a record high.
However, numerous workers that dropped out workforce at
the beginning of the pandemic have still not returned. Ongoing
day care problems and pessimism over the resurgence of the
COVID-19 variant(s) are often cited as reasons for not rejoining
the workforce. On the other hand, some firms have been able
to offer higher wages and "signing bonuses" to lure new
applicants. Hence, for our West Michigan survey, the index of
EMPLOYMENT came in at +27, up nicely from August's +19.
Temporary layoffs are continuing to pop up among the auto
parts suppliers because of periodic shutdowns at the auto
assembly plants that run short of computer chips. Significant
personnel shortages still remain in the hospitality and service
industries as well. Unfortunately, many industrial jobs are not
as desirable as hospitality and service jobs.
Business and Consumer Confidence. The depressing news
cycle as well as the COVID-19 resurgence has clearly dampened
consumer enthusiasm. The September 28 report posted by the
Conference Board said its Consumer Confidence Index dropped
to a reading of 109.3, down significantly from last month's
report of 115.2 (1985=100) and well below the 128.9 reading
posted as recently as June. On a more positive note, the
University of Michigan September Consumer Sentiment Index
edged up to 71.0 from 70.2. On the industrial side, the report is
more pessimistic. The SHORT-TERM BUSINESS OUTLOOK Index
for September, which asks local firms about the business
perception for the next three to six months, came in at +8, a
sharp drop from last month's +22, and well below June's
posting of +40. For the LONG-TERM BUSINESS OUTLOOK Index,
which queries the perception for the next three to five years,
the index also dropped sharply to +24 from +41. In last month's
report, some survey respondents still held out hope that the
logistics problems and material shortages might resolve
themselves by early fall. Those hope are now all but gone, and
it is now feared that all of these issues will carry over well into
2022.
Summary. As we reported last month, it seems that the
prospect for inflation returning to normal in both the consumer
and industrial markets continues to be progressively elusive
with each passing day. The Federal Reserve has now hinted
that the Fed Governors are ready to take action as necessary to
guard the integrity of the dollar. However, at least for now, the
Fed is still sticking with their theory that the current inflation is
"transitory." Miraculously, the DXY dollar index has risen about
four percent since June, which by itself bodes well for the
future. However, one bad report on inflation could reverse this
trend overnight. In addition, we are frequently reminded that
the COVID-19 crisis is far from over. Like the Delta variant,
there will be many more mutations to come, and they will need
to be dealt with individually as they arise. Is the current
economy overheating? Right now, we don't know. What we do
know is that we cannot continue on our current path for too
many more months without something giving.
From Brian G. Long, Ph.D, C.P.M., Director of Supply Chain Research, Grand Valley State University