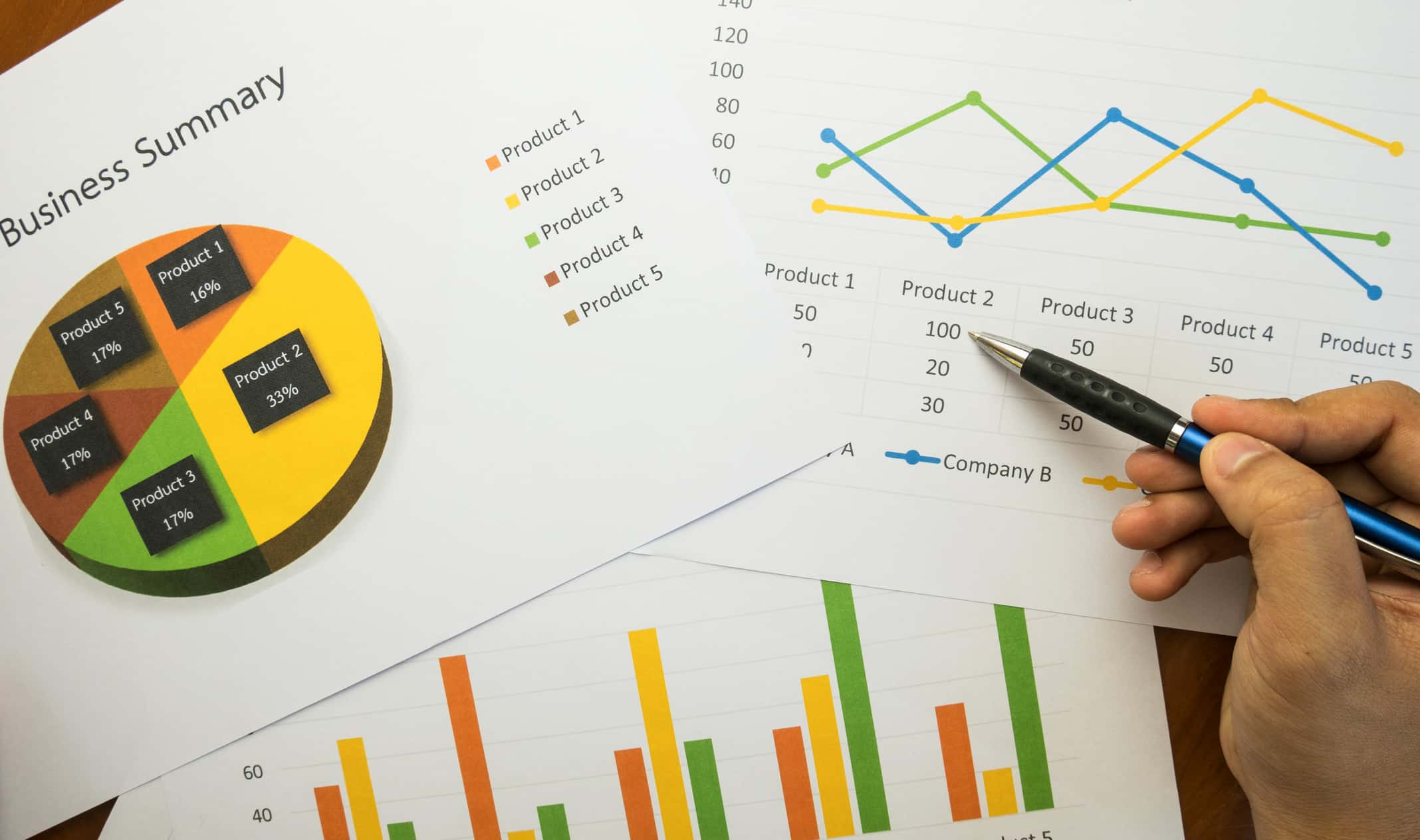 Professor Brian Long's snapshot of the West Michigan Industrial Economy this month includes a "guesstimate forecast" for the New Year of 2019, and he hearkens back to his early childhood to set the stage for it all.
Long, who is Director of Supply Chain Management Research at Grand Valley State University, says, "It may sound silly, but when I was four years old, I remember being terrorized by familiar songs entitled 'Rock-a-Bye Baby,' largely because of the punchline going…'when the bough breaks, the cradle will fall, and down will come baby, cradle and all.' This was a clear case of child abuse by current definitions." He goes on to point out that in today's economic terms, it's not branches breaking, but "bubbles" breaking that we fear.
Long says, "From economic history, we remember that the first bubble to break in 1929 was the stock market. However, the collapse of the stock market by itself would not have yielded much more than a 1930 recession. Hence, it was the multitude of mini-bubbles breaking at the same time that drove the unemployment rate to about 25-percent three years later."
In assessing the current condition of our "bubbles," Dr. Long says, "A few economic headwinds are now upon us. The world economy is slowing, dampening the entire world economy," but goes on to say, "The good news is that the 2017 tax cuts are still the wind at our back, although the major surge is now behind us."
He looks at a whole host of scenarios, but ultimately says the most likely possibility for 2019 is, "A few of the bubbles will continue to break, and the world economy will still continue at the present slow pace. The pace for the U.S. economy could return to the same pattern of slow growth we have seen for the past 10 years or so, waiting for another major bubble to break, however, the business cycle has not been repealed, and sometime in 2020, 2021, or even as late as 2022, a major bubble will break along with numerous mini-bubbles, and that will be the beginning of our next recession."
In the meantime, the professor's scan of Current Business Trends for November revealed "another uptick." Long's data for the West Michigan Industrial Economy shows, "September was strong, October was stronger, and November was our best month of the year.
He reports that according to the data collected in the last two weeks of November 2018, his closely-watched index of business improvement, the New Orders Index, edged higher to +38 from +36. In a similar move, the Production Index, "which was already fairly robust, edged up to +33 from +30."
Long says that activity in the purchasing offices, his Purchasing Index, rose to +36 from +32. He notes, "Just as last month, several of our survey participants are concerned about the impact of the tariff wars, especially regarding imports from China, but almost no one is forecasting any type of impending doom."
When Long turns his attention to individual industries, he suggests that, "Although auto sales continue to soften, our West Michigan auto parts suppliers continue to report positive business conditions and remain cautiously optimistic about the first half of 2019." He adds, "The 2017 tax incentives may have run their course for at least some of the capital equipment firms, while business conditions remain strong for most of our industrial distributors."
In the office furniture market Long delivers a cautionary warning to the local economy which comes from Mike Dunlop's quarterly survey of the office furniture industry. He tells us, "The Dunlop Quarterly Gross Shipments Index eased to 60.37, down significantly from the survey's thirteen-year high of 66.86 set just three month ago. The Capital Expenditures Index eased to 52.31, down considerably from the all-time high of 64.74 posted in April 2017. Both of these indexes clearly indicate that the 'sugar high' for office furniture sales brought on by the 2017 tax reform package has now run its course." He adds, "Fortunately, Dunlop's Personal Outlook Index remains strong at 64.81, well above the survey's overall average of 58.84. The industry is clearly profitable at the current level, but the expansion for this phase of the business cycle for office furniture is apparently over."
Turning his attention to the employment market, Long says that in his latest survey, "The Unemployment Index remained virtually unchanged at +25, but well ahead of the survey's 25-year average of +8. Just as last month, the unemployment rate for most of our reporting units is still about one full percentage point below 2017. Like many past reports, at 2.5-percent." He also cautions, "However, it is worth repeating that the current low unemployment numbers we are reporting are as good as we can expect for the near future. From Economics 101, it should be remembered that the employment statistics are laggards, and we are usually well into a recession before the unemployment statistics start to turn negative."
As is his standard practice, Dr. Long shares a number of anonymous but verbatim anecdotal comments from his survey participants to show the tenor of their current state of mind. Here are some random selections from that lineup:
"Orders are up, and we're seeing some projects cutting loose. It's still impossible to find and hire good quality, skilled workers."
"Automotive is touch and go. The big questions are the China market and tariffs."
"We are busy, and should remain busy through year end."
"We're starting to see sales intake rise slightly. Many suppliers are slammed and can't expedite orders."
"It feels like the economy is softening some, although still quite robust."
"Tariffs are a big problem."
"Business continues to be very robust."
"We believe tariffs are having a near-term negative effect."
"We're starting to see prices for commodities that are exposed to tariffs take effect."
"We see machine tool pricing starting to increase due to component parts increasing from our suppliers. Items like castings, ball screws, and electronics are in high demand, and vendors to us are increasing lead-times and increasing pricing."
"We think things may slow down after the first of the year with capital orders"
"It feels like the business economy is tapering off some, although business is still very strong."
"We're working on completing projects before the snow!"
"October was our most productive month of the year."
"Our supply base is full, and lead times are extending."
"Hiring and maintaining enough production employees is a problem."
"Business remains strong, and the forecast for the rest of the year is solid."
"September was the worst month in years, very much like October of 2008. October, while still slow, is showing improvement. We're hoping the 4th quarter isn't horrible."
To see Dr. Long's complete report, click the link below: