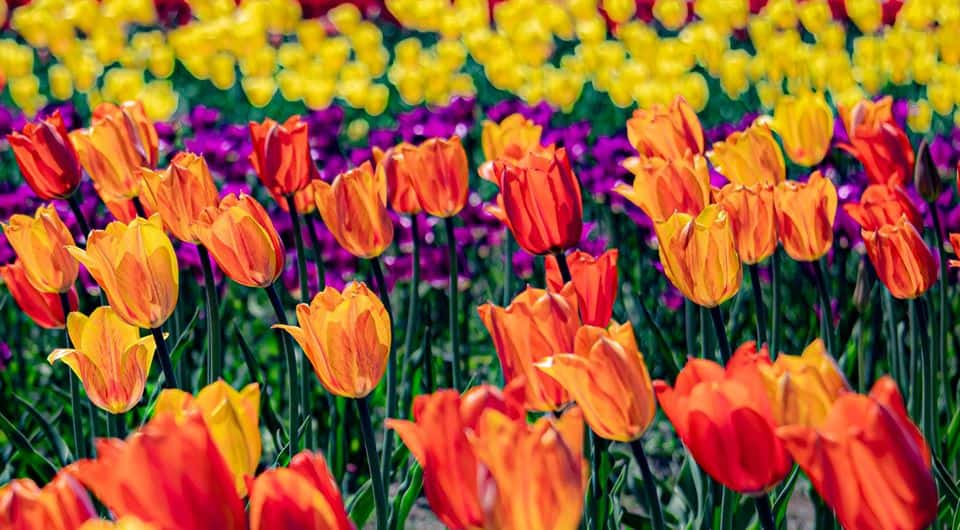 Retired public relations and corporate communications guy Bill Schalk from Royalton Township used to host a major photo contest every year for the Cook Nuclear Plant's annual safety reminder calendar. How, he's a finalist himself in a major photo contest from the West Michigan Tourist Association for the stunning photo he captured this spring of the tulips on Windmill Island in Holland, up the Lake Michigan shoreline.
You can help get Bill's photo to the top of the heap by voting online on the organization's Facebook page where the Top 50 finalist photos in the annual West Michigan Photo Contest are now posted and taking tallies to determine the winners.
Schalk is not the only local talent in the contest, as you will also find photos from our region including:
Rocky Gap Beach by Stephanie Stephens
St. Joe Lighthouse by Laurie Jacobsen
Allegan Sunflower Farm by Diane Elwaer
South Haven Sunset with Pier & Sailboat by Fermin Manatad
Schalk's entry, "Quarantined Tulips" is one of the final 50, culled by the association from more than 1,300 photos submitted by photographers from all across West Michigan. The narrowed down finalists can be voted on by the general public over the next 10 days or so, with the winners slated to be announced on Monday, August 17th.
The West Michigan Tourist Association is thanking the hundreds of photographers who submitted their entries in this year's contest, and all you have to do to "vote" for your favorite is by going to the Facebook series and either "liking" the photo or "reacting" to it with one of the emojies. You are allowed to vote for more than one, if you wish.
Here's the direct link to the line up: https://bit.ly/WestMIPhotoContest.