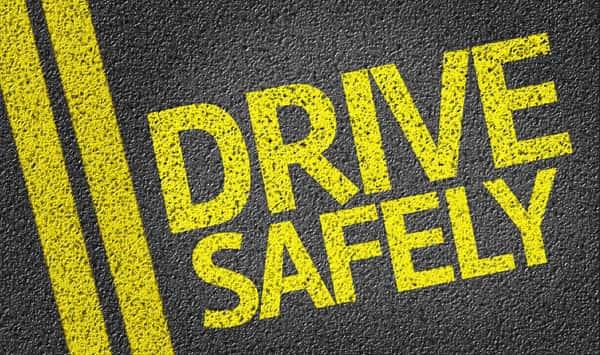 As police in Van Buren County deal with yet another multi-vehicle accident along I-94 today, some people will wonder what to do if they become involved in such a tragedy. Following the massive pile ups near Hartford and Watervliet last month, I reached out to First Lieutenant Dale Hinz of the Michigan State Police for guidelines on what you should do.
Hinz is the 5th District Michigan State Police Post Commander at Paw Paw. I told him that several people wondered about proper procedures after hearing some folks saying they ran from their cars, while others elected to sit tight. Here are the general guidelines that Lt. Hinz offers to motorists who find themselves in the middle of a multi-vehicle pile up on any interstate in Michigan:

If you are involved in a crash on the freeway, and nobody is injured and your vehicle is drivable, pull onto the right shoulder, as far away from the traveled portion of the roadway as possible. Remember: "If you can steer it, clear it!"
Stay in your vehicle with your seatbelt securely fastened.
Call 911 and report your traffic crash.
If you absolutely must leave your vehicle, ensure that traffic is clear, then quickly move to a safe location, far away from the traveled portion of the freeway.
If roadway conditions are ice and slippery, always be prepared and aware of other motorists on the roadway potentially losing control of their vehicles.
Lt. Hinz also suggests if you'll be traveling in inclement weather, always plan ahead by dressing for the conditions in the event you slide off of the roadway. Travel with a full tank of fuel, and a fully-charged cell phone. Keep granola bars and water in your vehicle for emergency situations.