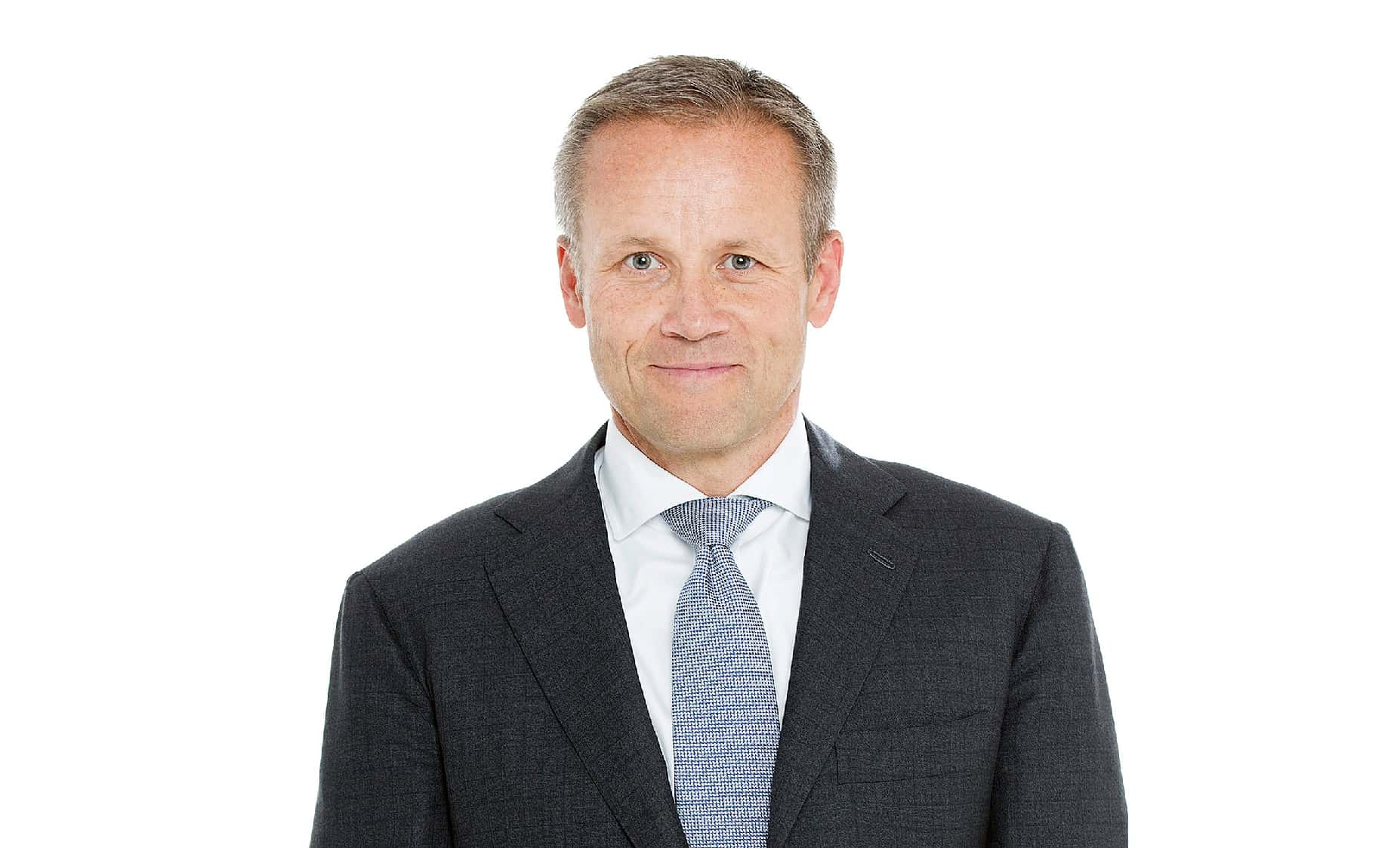 Last week, Whirlpool Corporation Chairman & CEO Marc Bitzer announced a new corporate pledge to equality and fairness for the company's black colleagues. A number of the Whirlpool staff members across the region asked that he share the pledge made internally with the entire community of Michigan's Great Southwest, and today, company officials have dispatched that pledge to us so that we can share it with you. Here is the message Bitzer shared with his team:
Dear Colleagues,
In the wake of George Floyd's tragic death and the subsequent protests across the US, our senior leadership team at Whirlpool took the opportunity to listen and reflect on how we can most effectively assure that racism and social inequality have no place within our company. Many of you were offering honest and direct feedback on what it is like to be a Black colleague within Whirlpool. In some cases, the assessment was uncomfortable to discuss, but change does not come as a result of the easy conversations–it's the difficult ones that inspire lasting and positive impact on our company. Thank you for your courage in speaking up on this important issue.
With that said, I'm pleased to announce our Whirlpool Racial Equality Pledge, a multi-year commitment to improve Black representation at all levels within our company and take specific community building actions in areas in which we have operations. This pledge is a sincere commitment to drive sustainable positive impact for all our current and future Black colleagues and our local community and will ultimately help all minority people within our company. While our actions are focused within our "four walls" and our local communities, we believe our results will have a beneficial effect on society at large.
_________________________________________________________________
Our Pledge to Equality and Fairness for Our Black Colleagues
Multi-Year U.S. Action Plan
Inclusion and Diversity have been pillars of our global enduring values for a long time. While this pledge has a U.S. focus, it is rooted in our global values and many of the actions will be mirrored in other parts of the world. The commitment should be crystal clear: we will have a zero tolerance policy for racial marginalization within the company, one that will regularly be communicated across the entire organization.
We do recognize racial inequality is a much broader societal issue with a long history. While our actions focus on our "four walls" and our local communities, we hope that these actions will have a ripple effect on society at large.
We are also well aware of the many efforts – current and past, both within our company and on a community level. At the same time, we know that we are not where we want to be and frankly where we should be as a company and as a community.
With this pledge, we commit to drive sustainable positive impact for all our current and future Black colleagues and our local community – which will ultimately help all minorities within our company. The pledge is intended to be a 5-year journey with key milestones along the way to assure we are making progress and if not, make the needed adjustments to do so.
For this type of pledge to be effective in bringing about meaningful change, the accountability begins with me in my role as Chairman and CEO of this company. All people leaders and individual leaders will be held accountable to help achieve the objectives we have set out.
Over the next several weeks we will establish the governance process on how we will operationalize these actions while instituting the levels of transparency needed in making our organization stronger in creating the shared opportunities all of our employees deserve.
Equality and Fairness within our Company
Inclusion Actions

Mandatory unconscious bias and empathy training for all people leaders – focus on Black diversity challenges
Conduct a regular review of the pay practices of our Black employees to ensure fairness and equality; close any gaps that may exist
Making Juneteenth our observed "community impact day" for all U.S. employees

Diversity Actions and Goals (U.S.)
Representation: Increase by 50% the number Black employees across all levels
Representation: Increase by 50% the number of Black directors and above
Recruiting: Develop a relationship with 2-3 Top Historically Black Colleges and Universities (HBCUs) and leverage internal alumni network (referrals)
Coaching and Development: Internal mentorship and development program for Black high potential Managers/Sr. Managers/Directors
Equality and Fairness within our Community
Education
Whirlpool MENTORING partnership: an educator-led program of structured mentoring with our employees in the local schools for at least 100 Black youth annually
Whirlpool APPRENTICESHIP for at least ten Benton Harbor/Benton Township-based high school graduates: structured apprenticeship program and vocational training with LMC and facilitated via our CxC and Labs
Whirlpool ROAD-TO-SUCCESS internship and college intake program for college students and graduates from Benton Harbor/Benton Township
Work with the Boys & Girls Club to expand programming for more college and job readiness program Benton Harbor Area Schools: Pledge to be active supporters of an aligned and sustainable plan with the right outcomes that all children have equal opportunity for academic achievement and job readiness
Housing
Consistent with the community comprehensive plan and by working with the elected officials, commit to building a rental housing complex in the city of Benton Harbor that will attract diverse occupants as residents of the community
Provide resources and community engagement support to enhance the community comprehensive plans in Benton Harbor and Benton Charter Township to connect Lifestyle and Public Amenities to attract mixed-income neighborhood residential opportunities
Business and Community Support
Launch Benton Harbor First initiative: using diverse vendors from the area, committing that all First Choice home tours start in Benton Harbor community, work with Kinexus and local governments for Whirlpool job openings to be first posted on community-based sites for local impact
Provide funding for micro-grants for Black-owned start-ups, small businesses and social enterprises in our local community.
________________________________________________________________
The pledge outlined above is aggressive and quite frankly needs to be. We have very clearly defined our goals and now we must go about setting up the structure and process to make it all happen. You can expect that a variety of workstreams will be initiated all with senior leader level sponsorship. There will be ample opportunities for all employees to take an active role in this initiative.
As with other issues that directly impact you, I'm committed to full transparency on this work. I will come back to you later in August (following our global senior leadership virtual conference) with a more detailed look at the work plan and committee structure. Look for this information to be shared via WHR360 and updates on our progress will be included in all future quarterly performance communications.
I truly believe change is possible and that together, we will make this a better and more inclusive society for all.
Sincerely,
Marc Bitzer
Chairman & CEO
Whirlpool Corporation